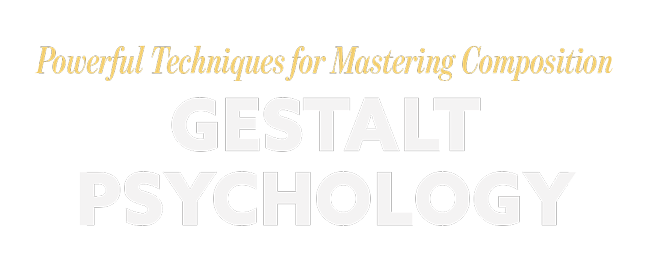 You're a passionate artist with integrity, that was put on this earth to create and share something remarkable. But there's one problem; you're not progressing as well as you want to be. Why not, what seems to be holding you back? Time, money, job, kids, focus, health? Are you waiting for the perfect moment to focus on your passion? Why are you allowing excuses to hold back your potential. Start improving your art now! Focus on the specific techniques you need to change the future of your art.
Learn how to compose your photograph or painting with Gestalt psychology, a powerful way to understand visual communication! If you can understand how others perceive works of art, then you can take control of the composition and provoke emotion in your viewer.
No joke, this stuff really works! You see all of those master paintings hanging in the museum? Most of them were taught Gestalt psychology techniques in secret, to give them an edge in their art. Evidently it worked, because they are now admired by thousands of visitors from all over the world. Their legacy lives on and adds value to the life of anyone that sees their masterpiece.
So many artists rely on their gut instinct or emotion, but those won't create a remarkable image. I think it was Derek Bok (former president at Harvard University) that said,
"If you think education is expensive, try ignorance." ~Derek Bok
That hits the nail on the head, because it takes an understanding of exceptional knowledge, combined with application to create a beautiful masterpiece. You'll find the secret knowledge you need in all seven of these concise videos! The application is up to you 😉
The Power of Visual Perception
Learn about
If you've never heard of Gestalt principles like the law of continuity, law of pragnanz, or figure-ground relationship, then you're in the right place. That's the first step…finding someone that teaches it. I don't know about you, but the generic illustrations floating around on the internet just left me more confused. That's why I decided to develop an updated, concise, video series that would translate the nerdy, science sounding stuff into something that visual artists could immediately comprehend and apply. Check out the quick links further below for in-depth descriptions of each Gestalt psychology principle.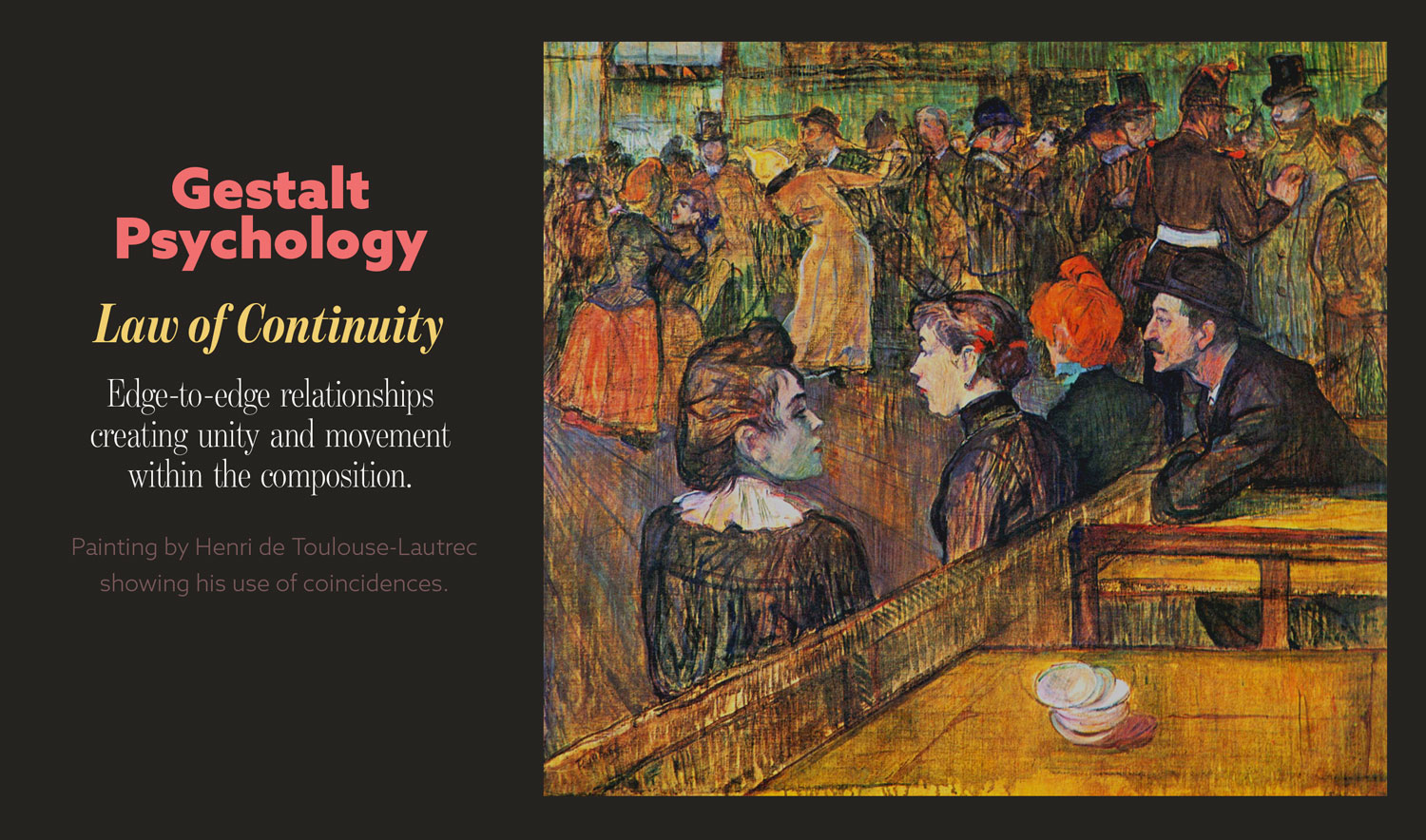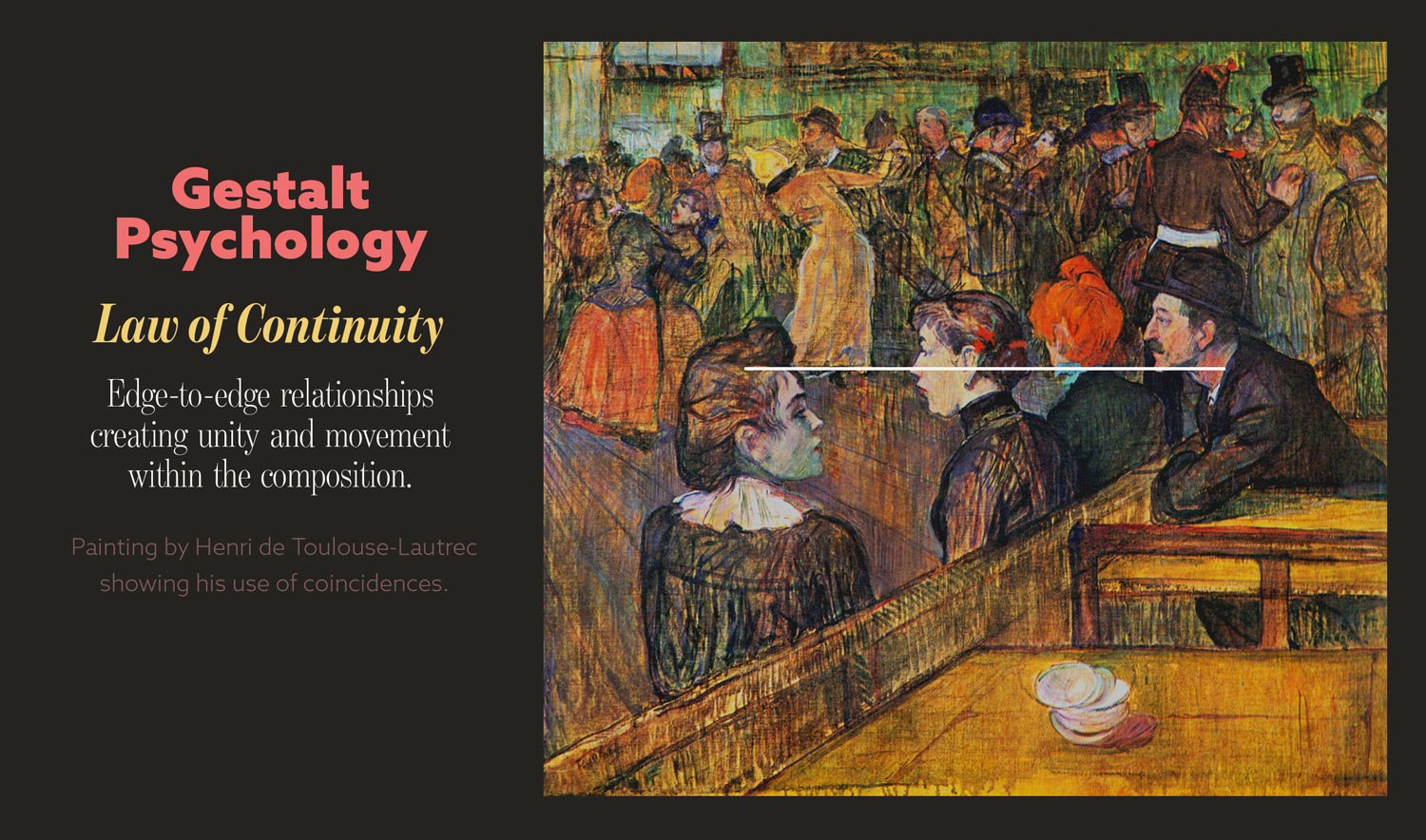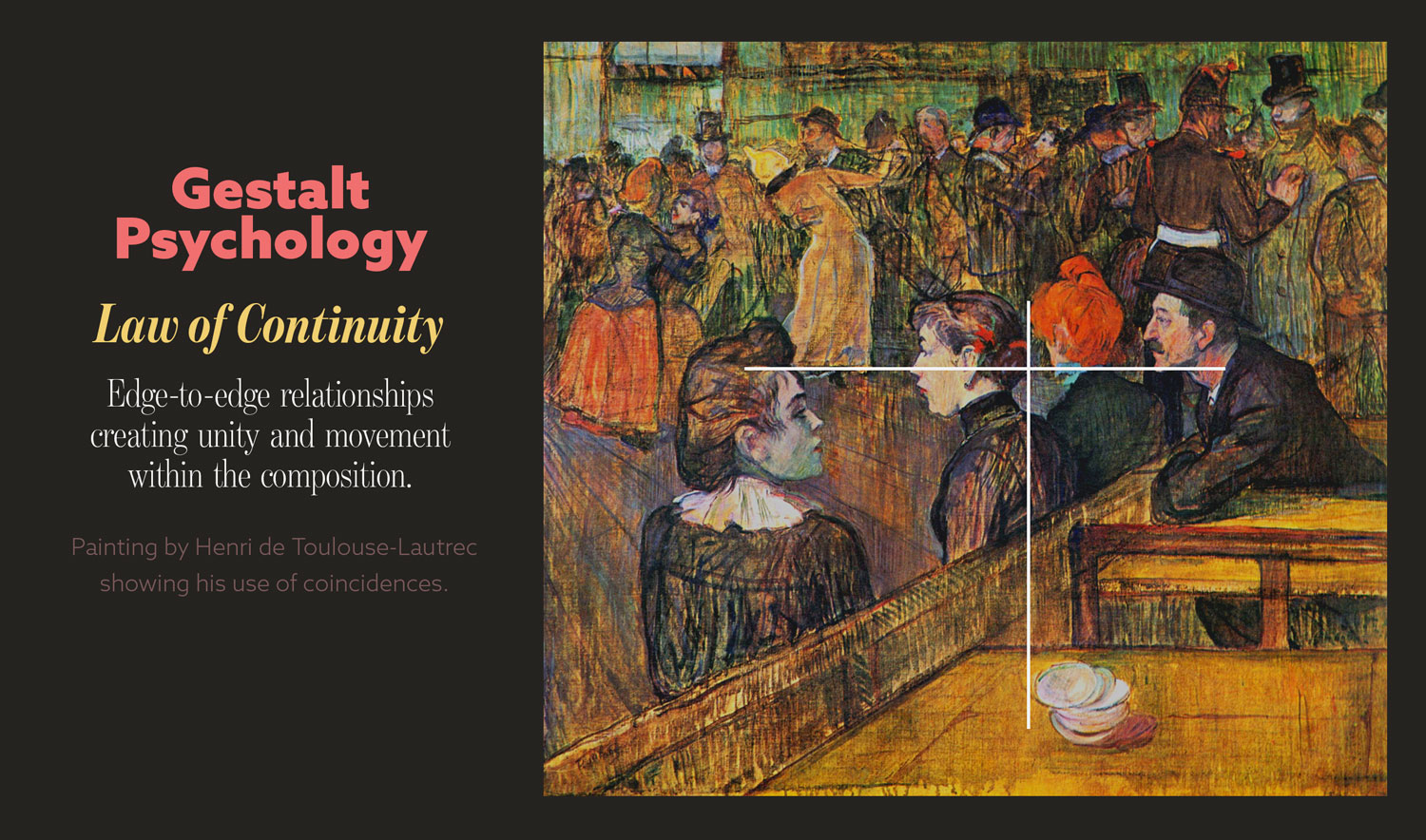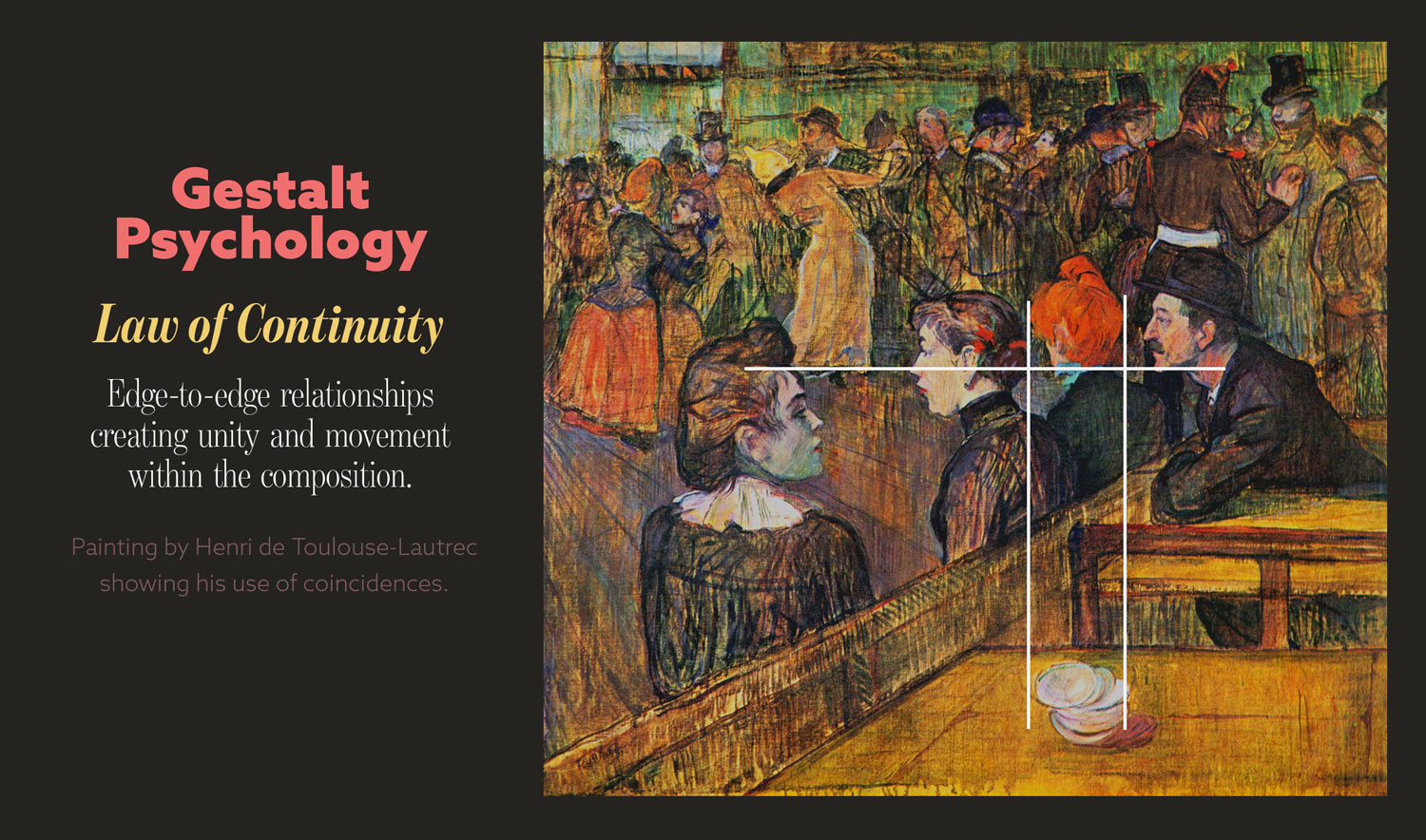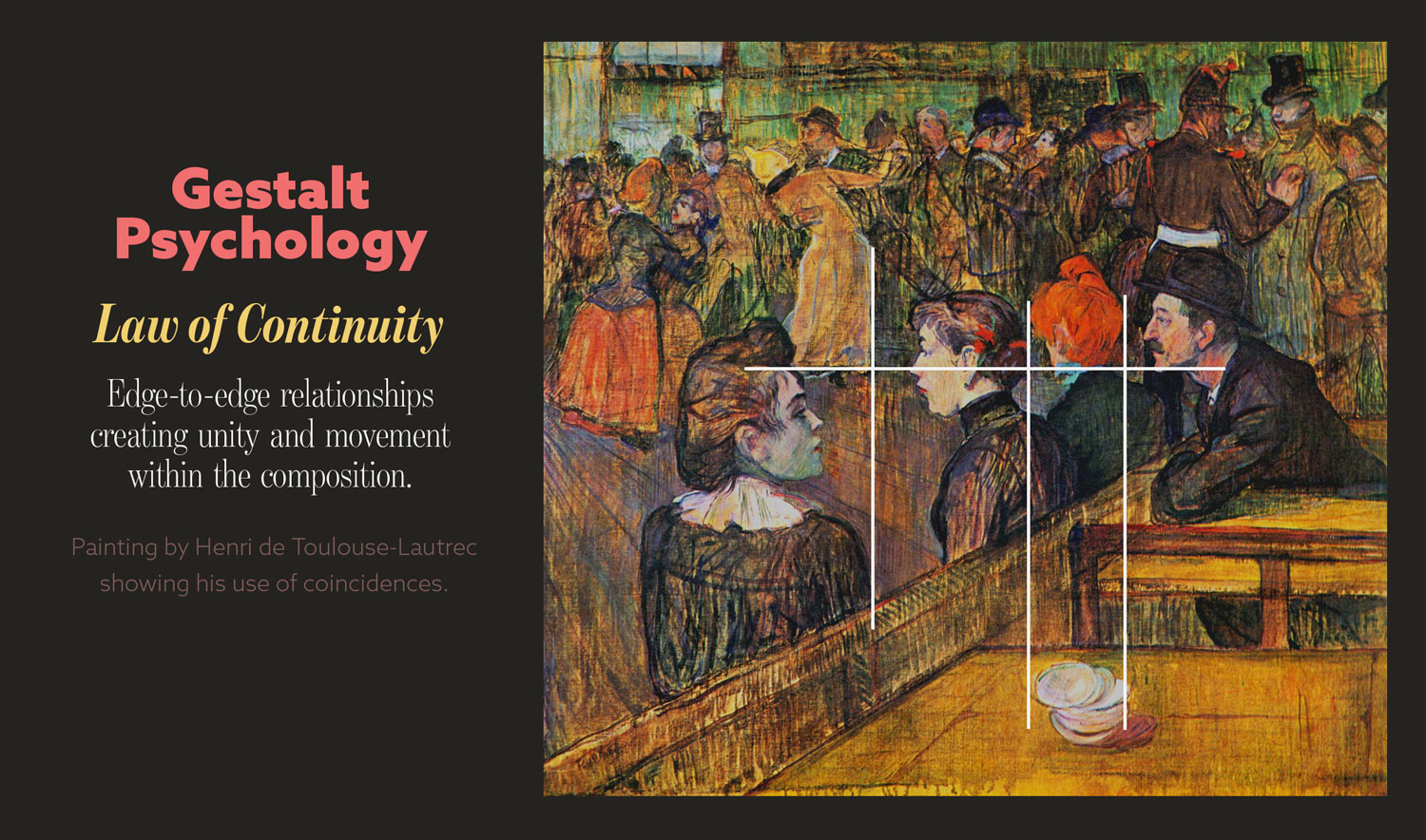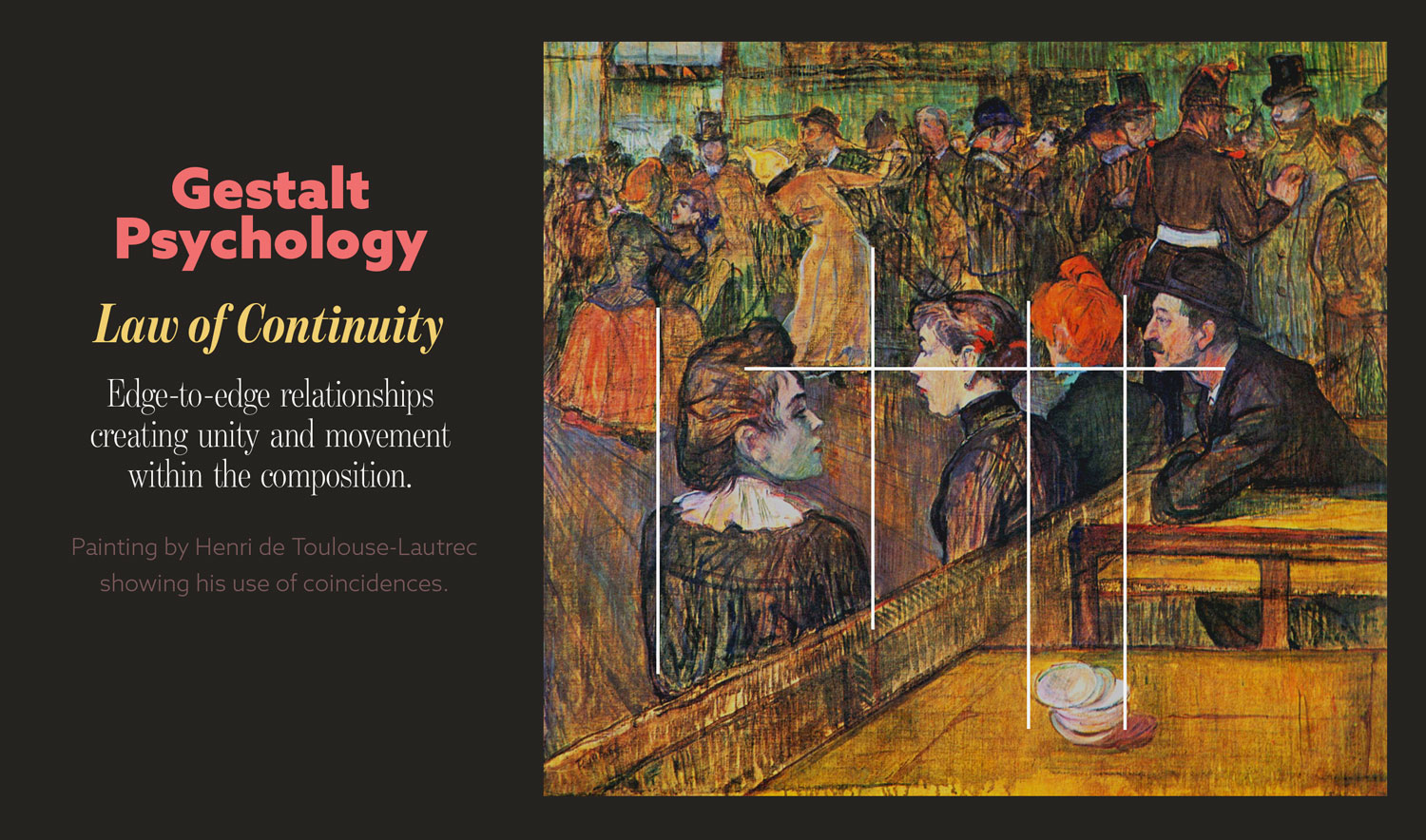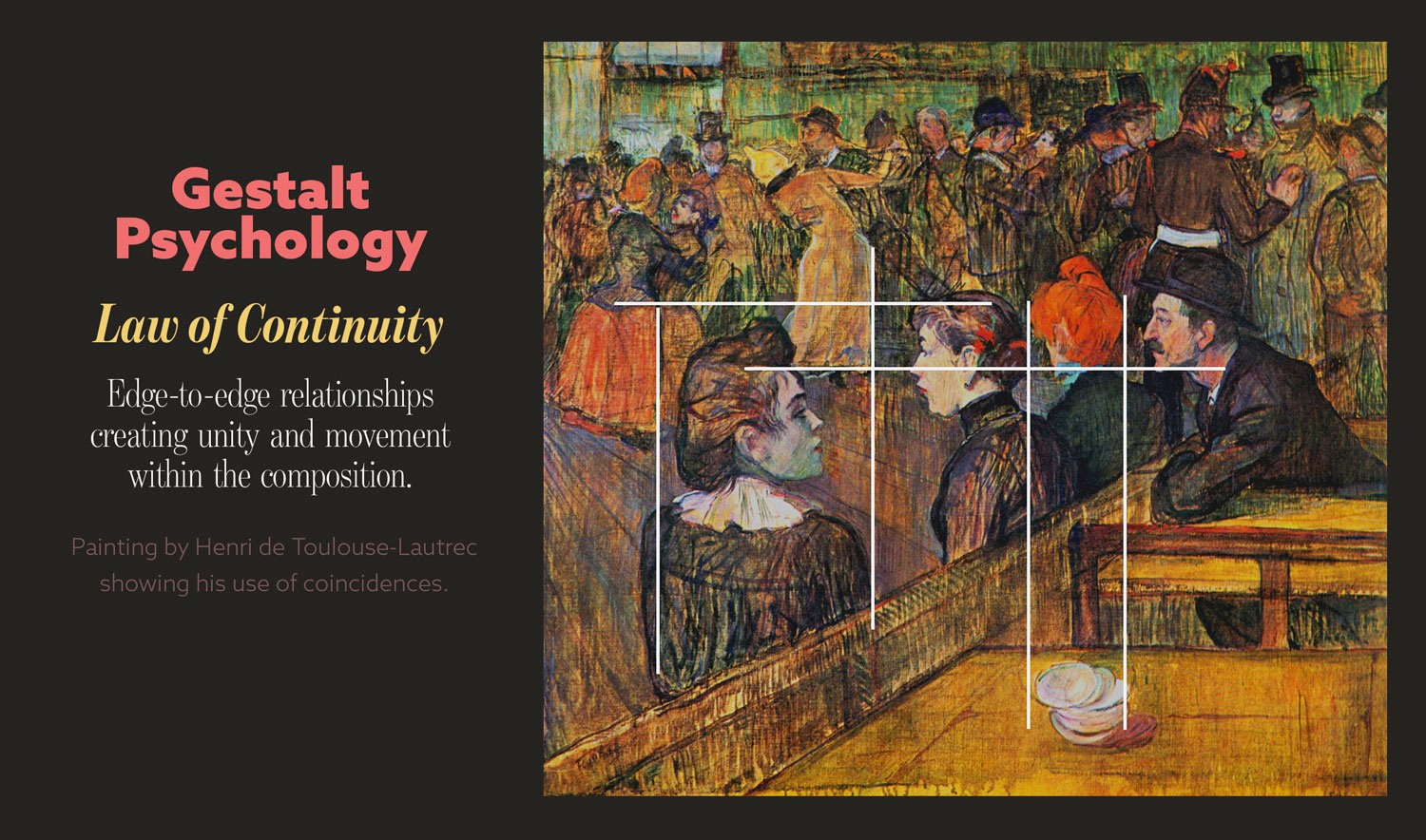 Accelerate Your Skill Level
Not only will you learn about how these powerful Gestalt principles will accelerate your skill level, you'll also see on-location examples in photography. There are tons of excellent examples from masters too!
Serious artists must understand visual perception if they are going to successfully communicate their art with clarity. The word "clarity" is key! Remarkable art must be presented in a clear way, otherwise the message is confused and the viewers experience is hindered. We want them to view the art as long as possible…not scratch their head in confusion and walk away.
The masters understood, and so must any serious artist! Gestalt psychology is truly an essential tool of the elite!
Gestalt Psychology Video Collection
Preview
This is a mind-blowing time-lapse video, which shows just a fraction of the rich content within the Gestalt psychology video collection.
The best photographers learn from master painters.
The videos are concise, so you will get nothing but super juicy value for a total of an hour and a half. Saving you time, and giving you exactly what you need!
7 HD videos– Law of Continuity, Figure-Ground Relationship, Law of Proximity, Law of Similarity, Law of Pregnanz, Law of Symmetry, Law of Closure
Total Running Time: 1h 32m
HD Quality: MP4
Download Size: 895.3 MB total
In-Depth Descriptions
Quick Links to
All seven Gestalt psychology videos have their own page…loaded with details.
Click on the links below to be magically transported to the secret knowledge you've been missing out on.