Happy New Year Artists!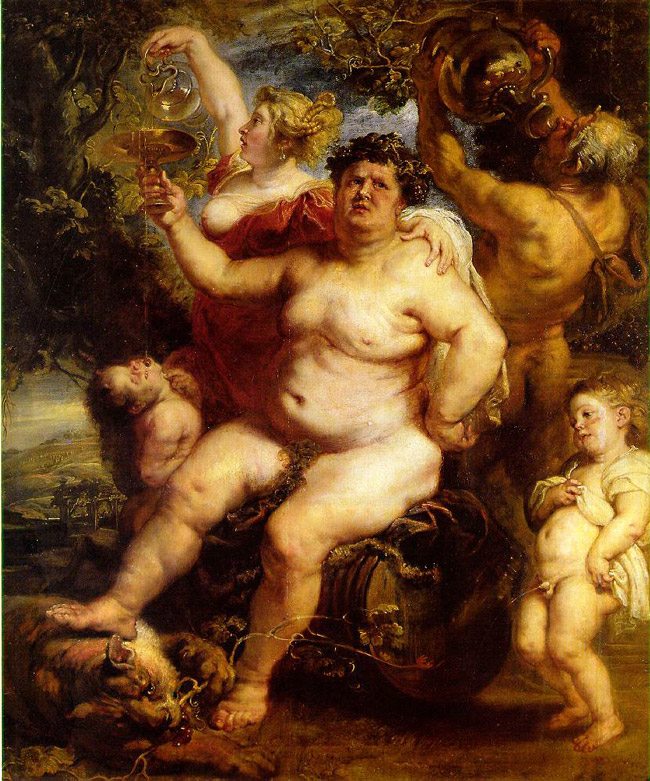 96/365
It's a New Year, and that means a new beginning…for most anyway. This is the case for myself and this project. Moving forward I will no longer mention the rule of thirds (this explains the rush of ROT articles). There's a saying "no sense in beating a dead horse," and that's what I feel like I'm doing. I've proved it's an inferior, misleading rule to follow for composition, so I'm not going to let it seep into my writing any further and attempt to corrupt others. Of course, me writing this is going against what I just stated, but you know what I mean.
Welcome to the Canon of Design! Hopefully you have been able to follow these articles thus far. If so, you'll have a great start into this New Year. It's time to put forth your best. If you're not learning or creating as much as you want, write down the way you spend your time and adjust it accordingly.
My Typical Work Day
(see my update 9/17/16)
I sat down and wrote out how my work day is spent and I was surprised to find that I only have about four hours to get anything done. Pretty sad if you ask me! Yes, I wish I could work on art full time, but as many artists, I'm stuck working a draining JOB in order to pay the bills. So every work day I am getting ready quickly, eating breakfast quickly, driving to work, working an 8hr shift, driving back home, eating dinner quickly, then finally left with about 3 hours until bedtime. How are we suppose to accomplish our goals if we are stuck working for the "man" with only 3-4hrs of artistic productivity? Planning! Or, at least that's the best solution I've come up so far.
How to Get Your Time Back
Get rid of all the distractions. Right after I figured that I only had 4 hrs on a work day, I deleted Facebook and Instagram from my phone….notorious for wasting time. Social media is fine, but now I try to get in and get out! This will open any free time up to ebooks that I can read, or research I can finish. On the way to/from work I'll listen to productive audio books…mostly by Seth Godin. When I'm at work, I'll try to conceptualize what I can do when I get home…write down ideas and thoughts that come to me. I work better when I'm not tired. Alcohol makes me tired, so I drink tea or coffee. I crank out as much typing and articles as I can while I'm still thinking clearly. When I get tired I can switch to reading, drawing, or editing photos for the last hour before I crash.
When I have a day off I have a bit of fun taking photos and hiking (if it's not too cold), but always chipping away at this 365 and accomplishing other artistic goals. You can't have too much Yin and no Yang, so while I'm editing photos, or analyzing paintings I'll watch a movie or documentary. If I have a hard time focussing, or find myself getting distracted with the internet or editing photos, I will time myself. Give myself one hour to complete the task at hand, and actually use the stop watch on my phone. This can be pretty effective sometimes…especially if you can see it ticking down. Now add daily chores or a girlfriend to this and you can start to see how a day can be filled up. So, these are some of the ways I stay productive. There's always a way! How do you stay productive while chasing your dreams and accomplishing your artistic goals?
Take Care of Yourself
Don't forget that staying healthy is the best way to reach your goals. We've all been sick with the flu or severely hung over…it makes the task at hand almost impossible to accomplish. Believe it or not, it all affects our health which affects our productivity of art. So have fun, but be aware of the things that distract you from your ultimate goal of being the best artist you can be. It's a long journey, so hang in there!
I hope everyone had an amazing New Year's Eve filled with fun, dancing, drink, and laughter! Here are some fun paintings that might reflect your festivities last night.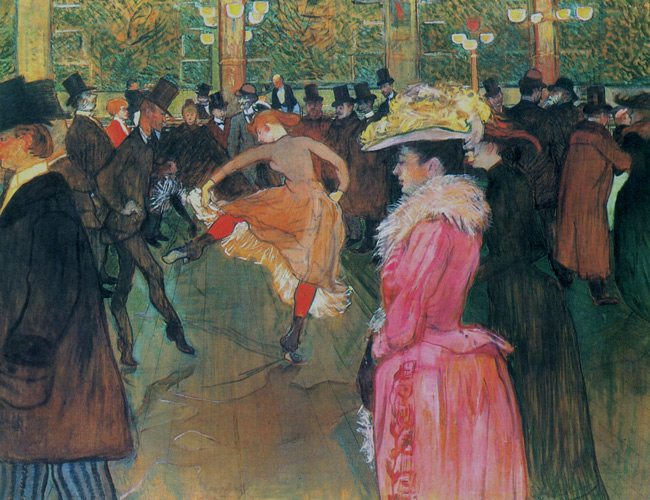 Dancing in the Saloon by Toulouse Lautrec.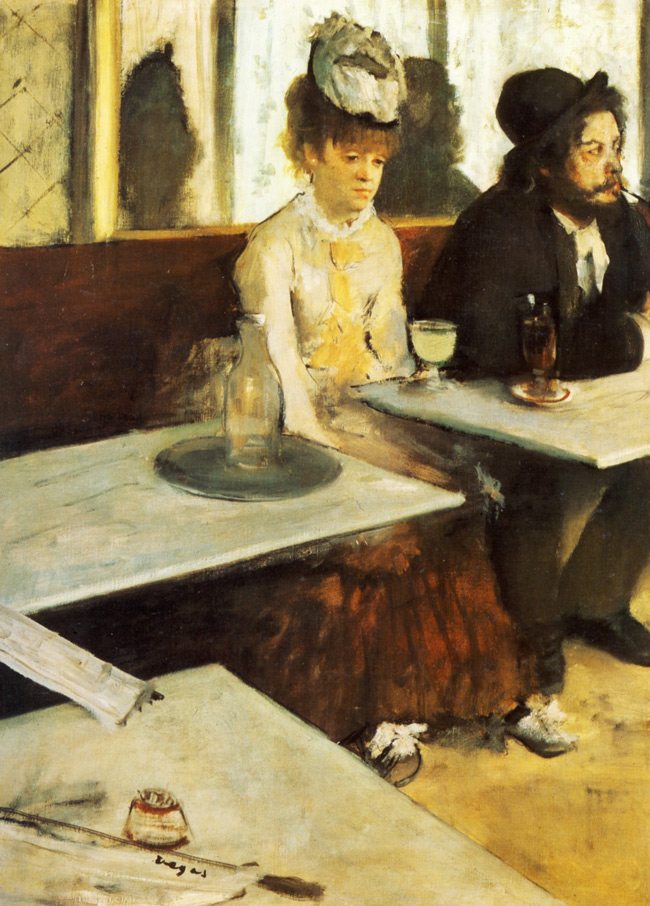 In a blissful Absinthe daze by Degas.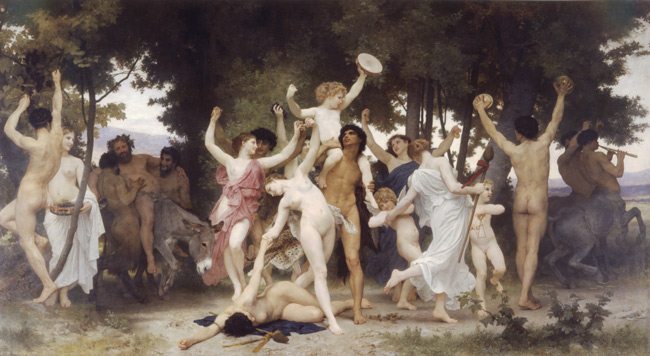 Dancing and celebrating with friends by Bougureau.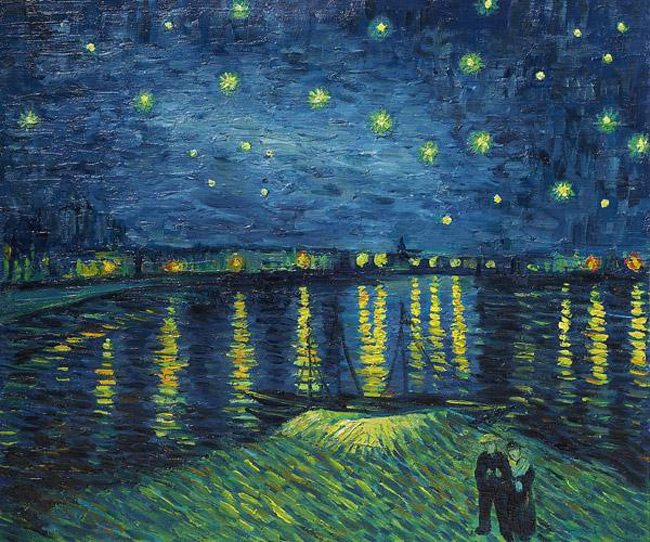 A quiet night gazing at the stars with a loved one by Vincent van Gogh.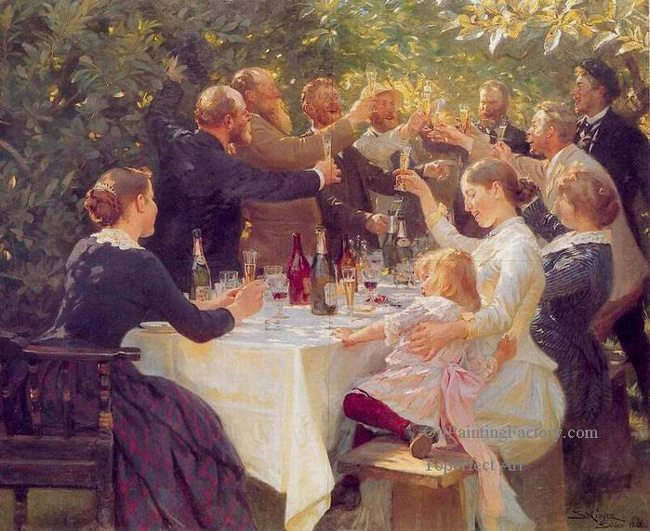 A toast with family by Viggo Johansen.
SaveSave