Top 7 Female Master Painters – Before the 1900's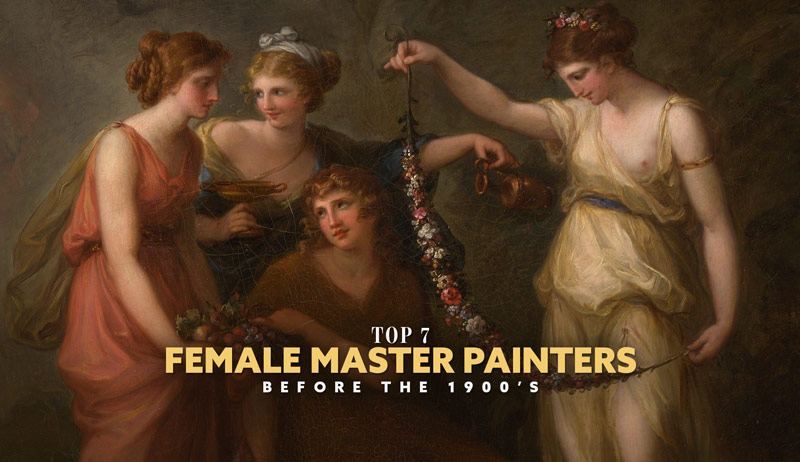 #636
Thanks for joining in everyone, I appreciate the continued support!
Today we are going to look at the top seven female master painters before the 1900's. There are tons of great female painters throughout history, but I felt these seven showed the most strength when it comes to composition and design. Who were they and what does their art look like? Let's find out now!
Master Painters
Top 7 Female
Why Were Female Painters Excluded?
Painting has an extremely long history, which was primarily dominated by males. They seemed to not want women written into art history. For a long time, critics didn't take female painters serious even if they could produce seriously amazing paintings. It's even said that they would attribute a painting to "Anonymous" rather than the woman's name. That's unfortunate, but thankfully times have changed. Now we're able to recognize and celebrate the talented female artists and their masterpieces!
These seven artists aren't listed in any specific way, but what's cool is that we'll learn about them and see several examples of their best art.
Elizabeth Jane Gardner
Elizabeth Jane Gardner (1837–1922) was an American painter, who died in Paris where she lived most of her life. She studied in Paris under some remarkable masters. The first one was Hugues Merle (see Day 82), and then the popular Jules Joseph Lefebvre. Her final teacher, who later became her husband, was none other than William-Adolphe Bouguereau (see Day 65). Bouguereau was married when they met, but when his wife and mother died he finally tied the knot with Elizabeth (1896). 
Gardner adopted her husbands subjects, compositions, and even his artistic style (see Day 122). That being said, it is sometimes hard to tell their paintings apart as we can see below. She was super talented!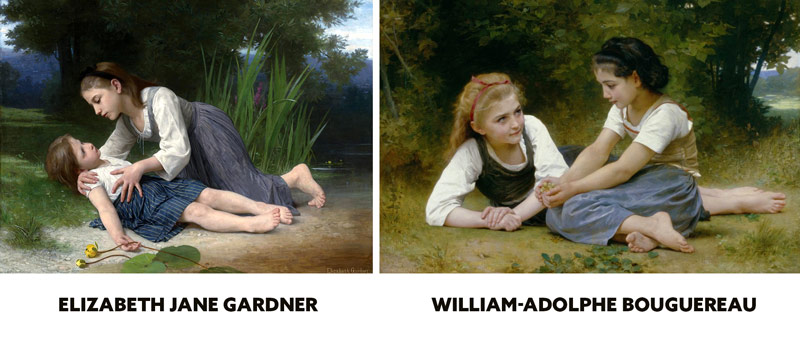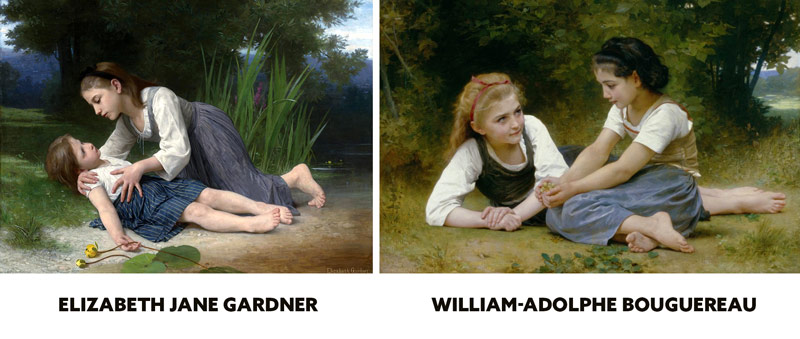 She knew she was copying one of the greatest masters of all time, which is why she said this…
"I know I am censured for not more boldly asserting my individuality, but I would rather be known as the best imitator of Bouguereau than be nobody!"
Here is a photo of Elizabeth as well as some more of her masterpieces.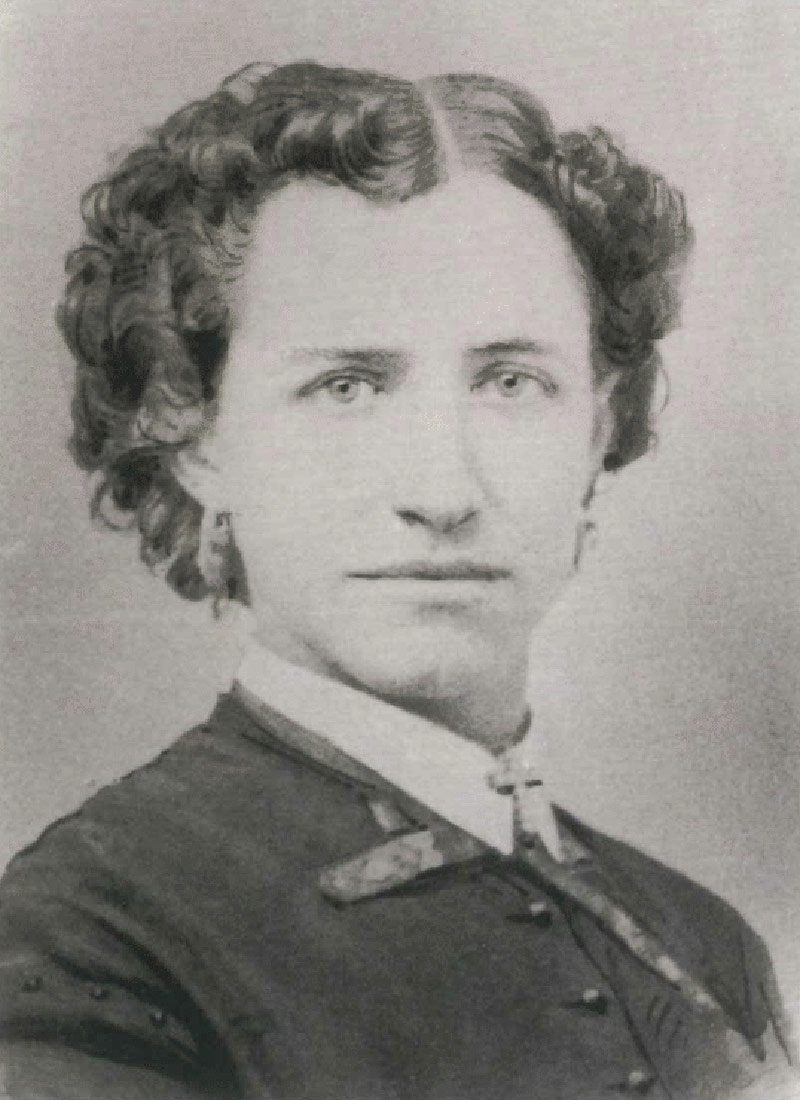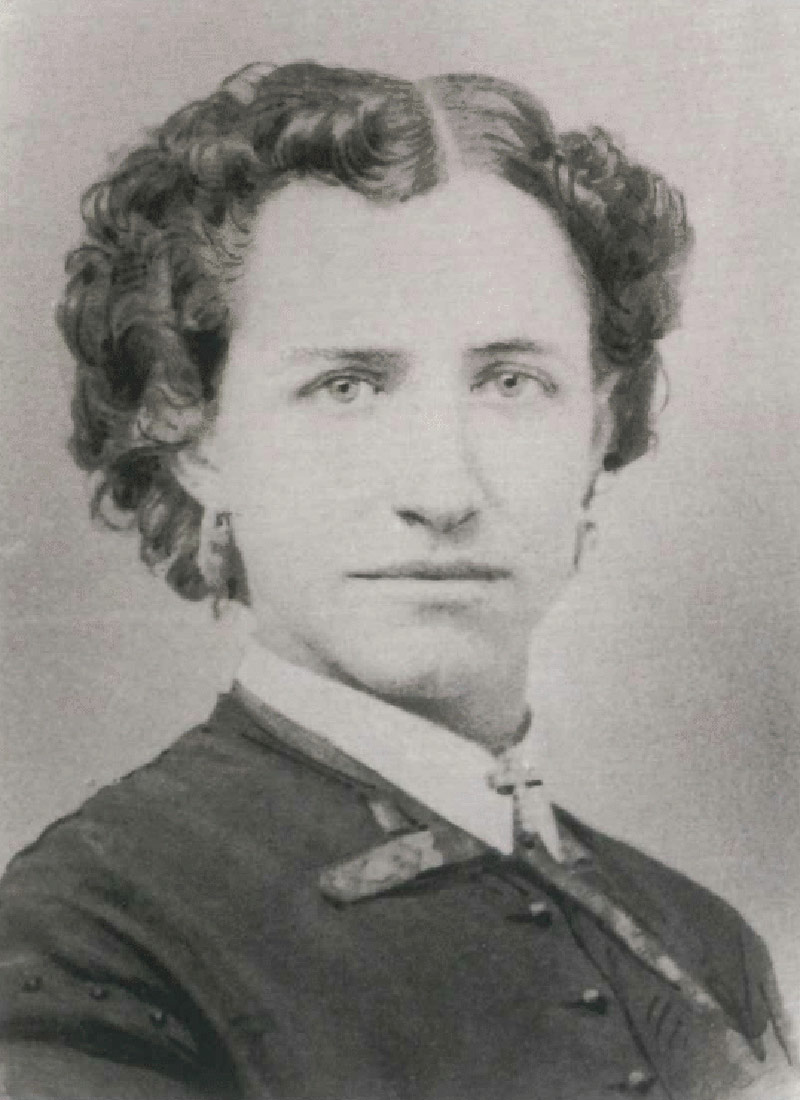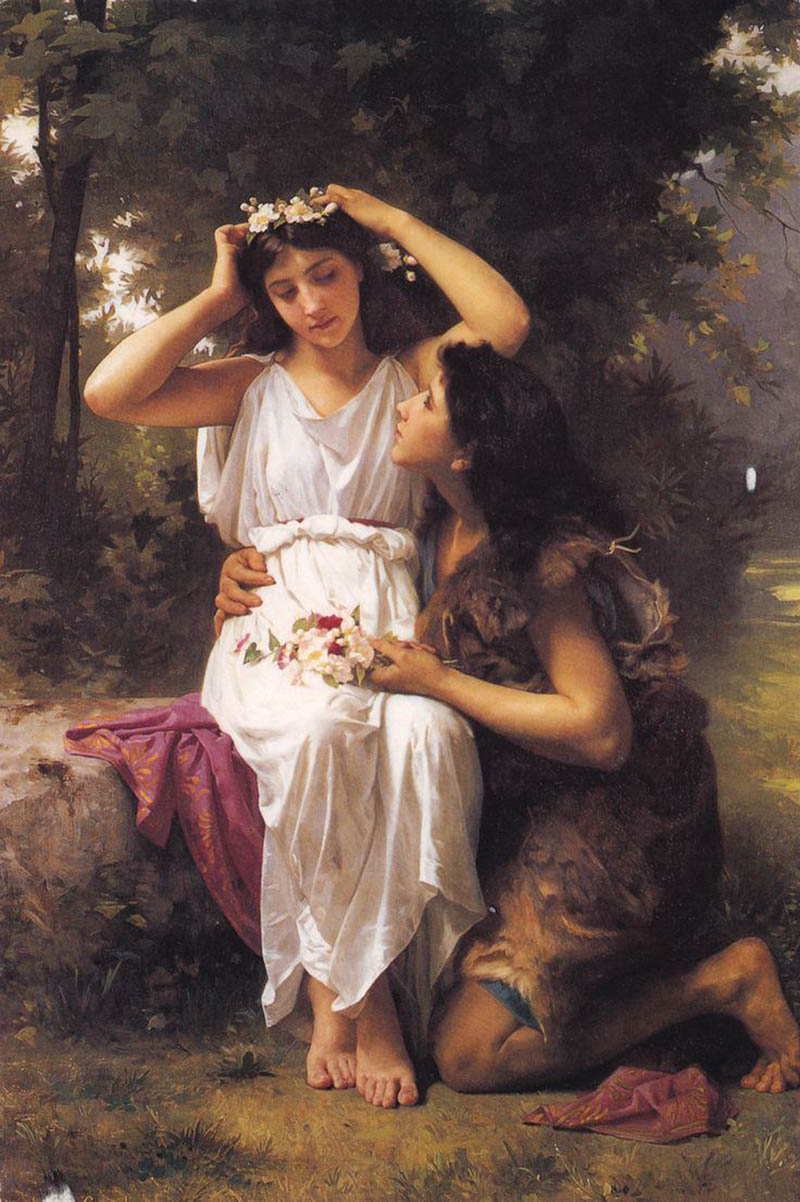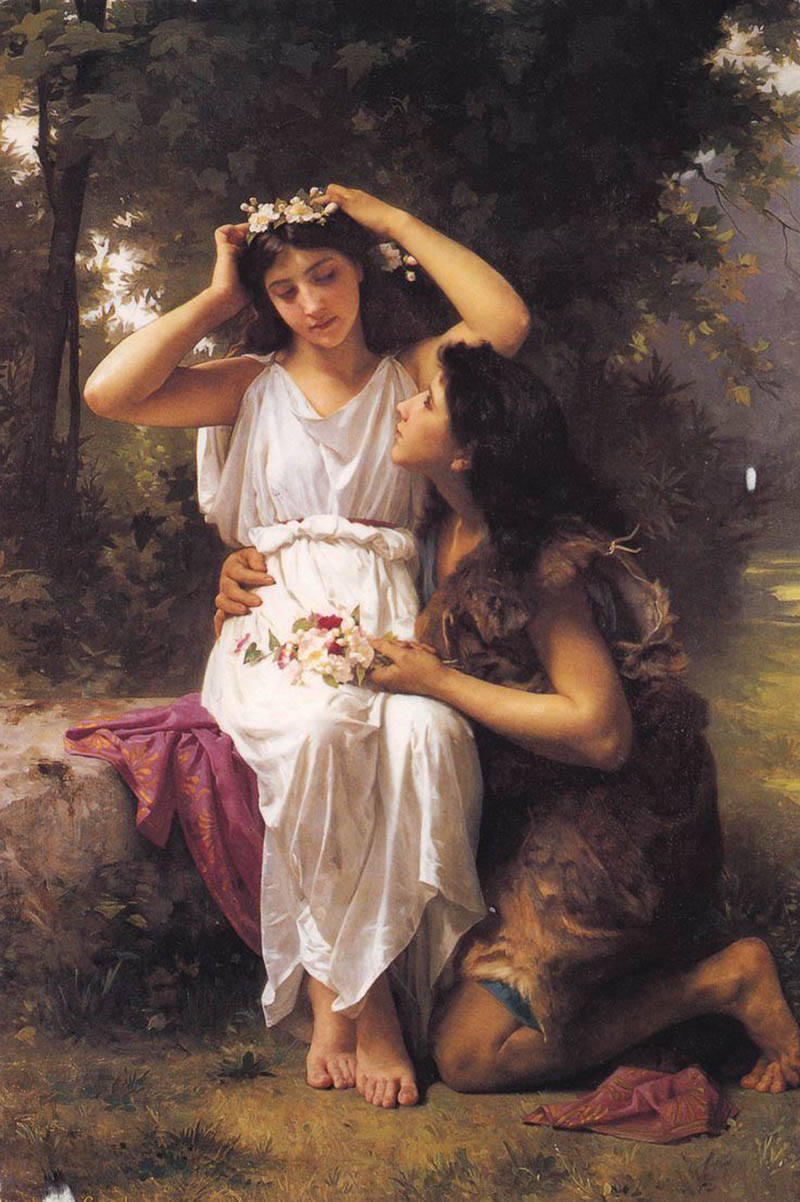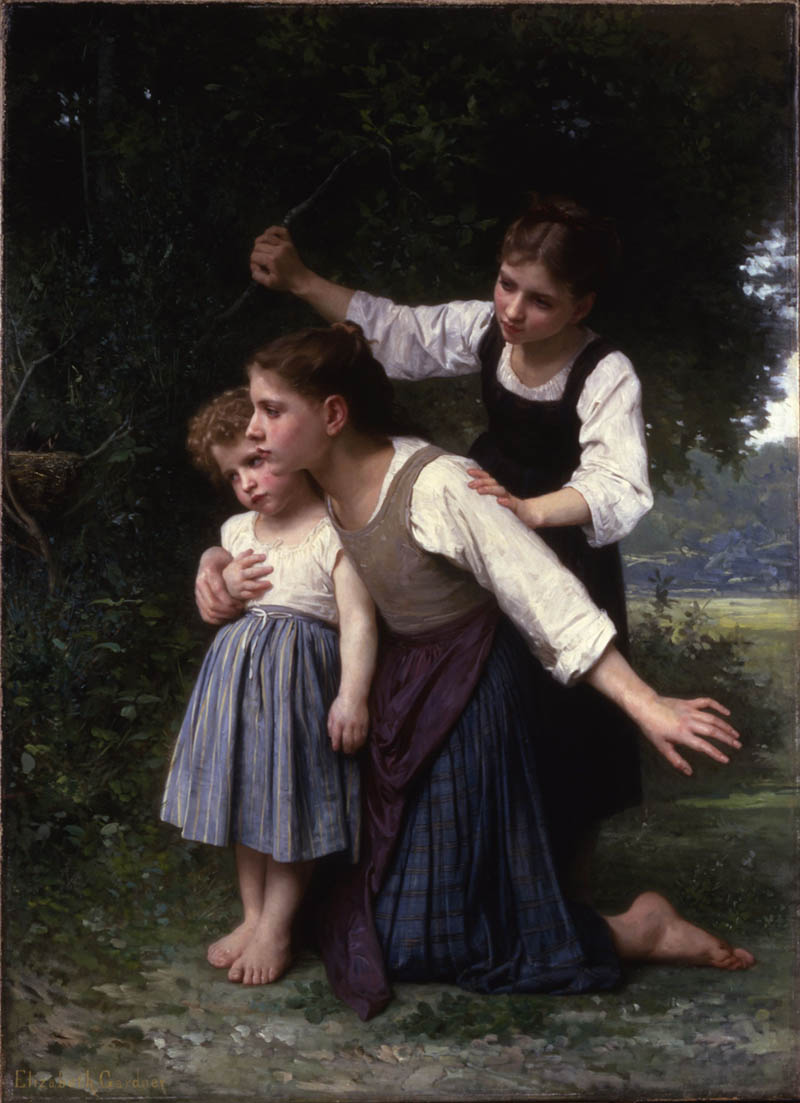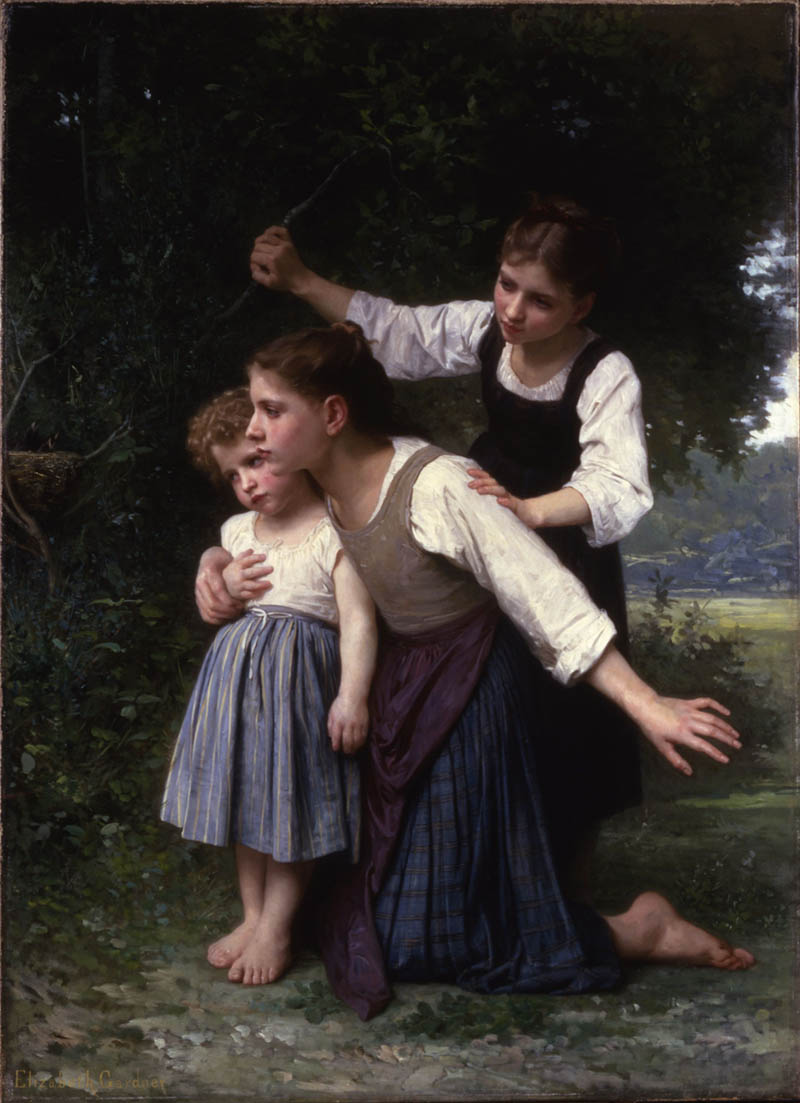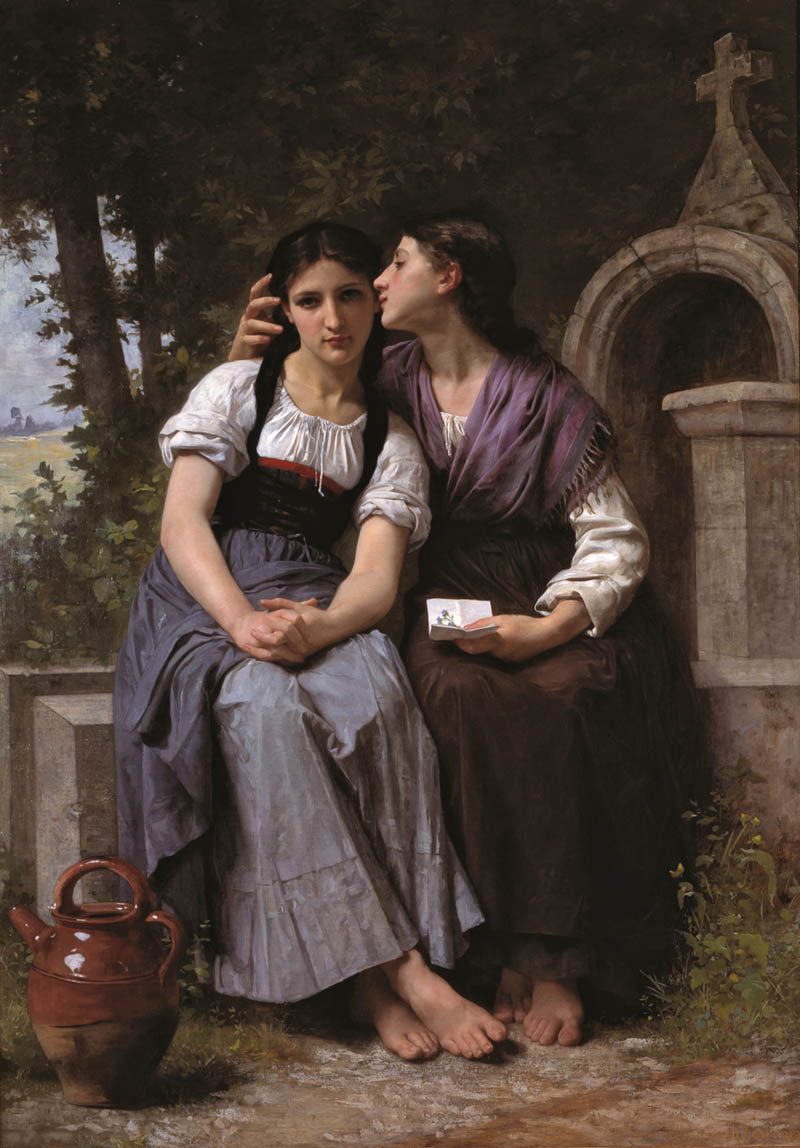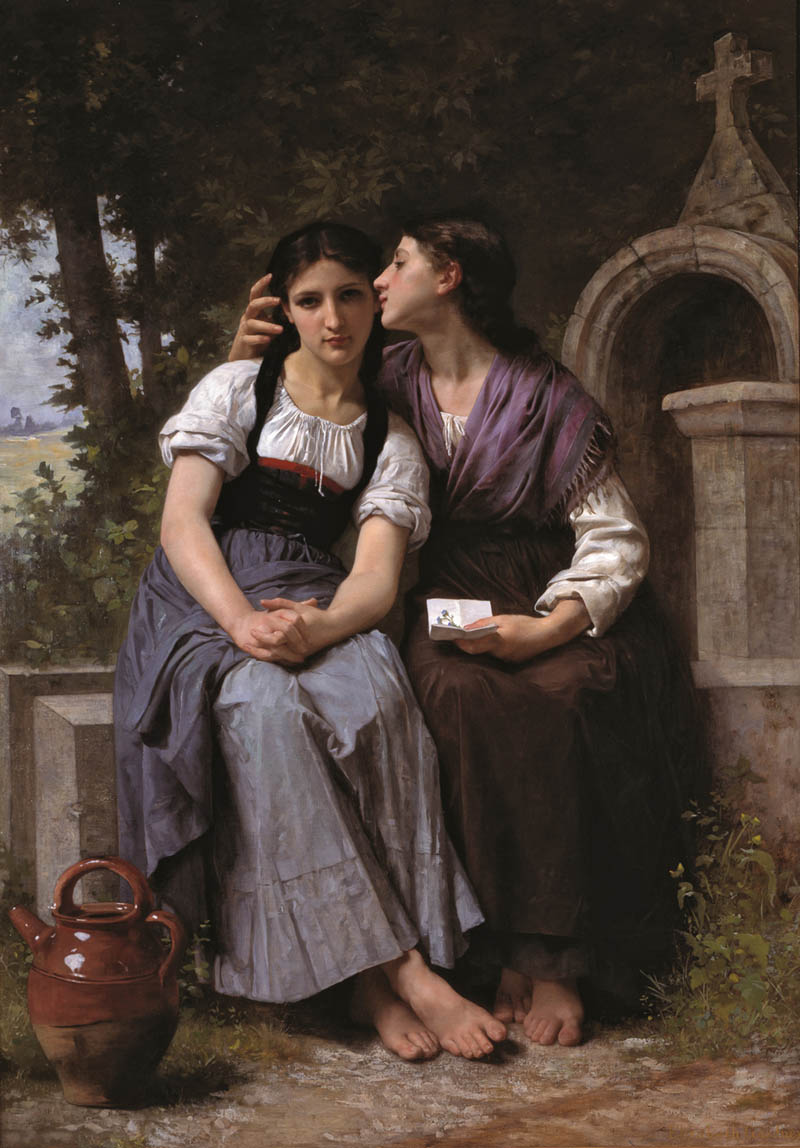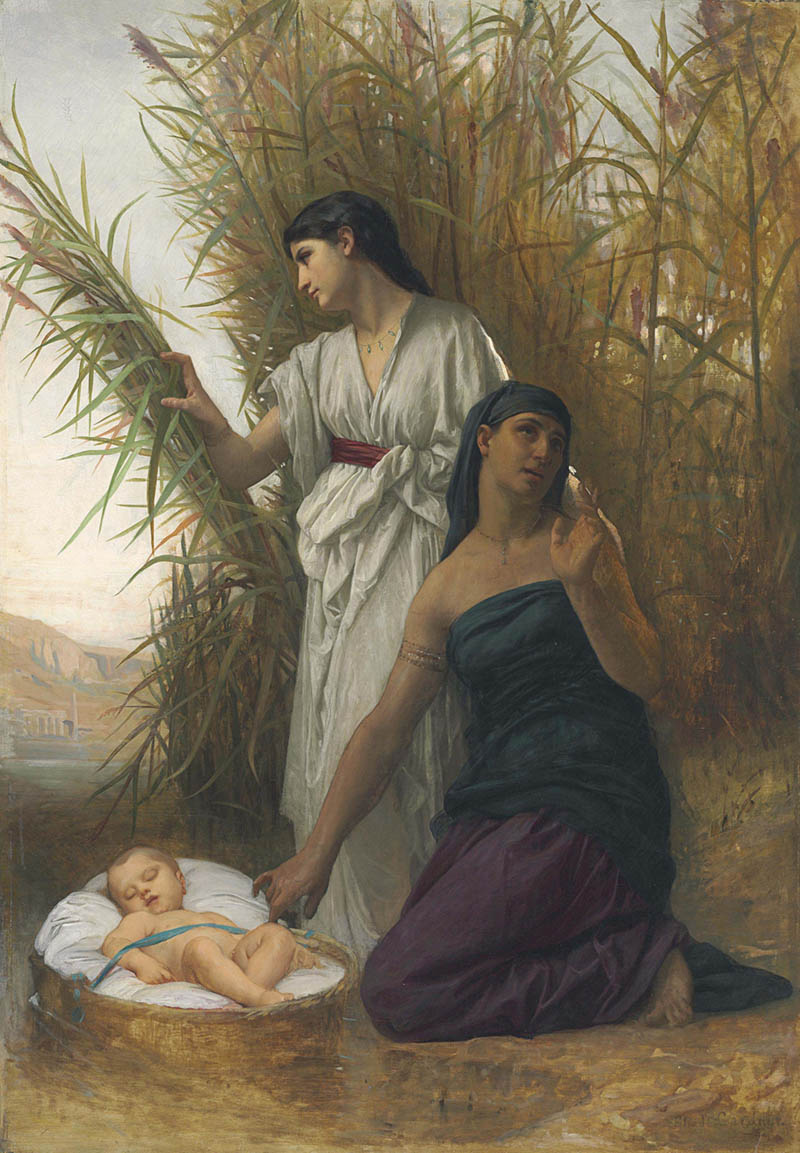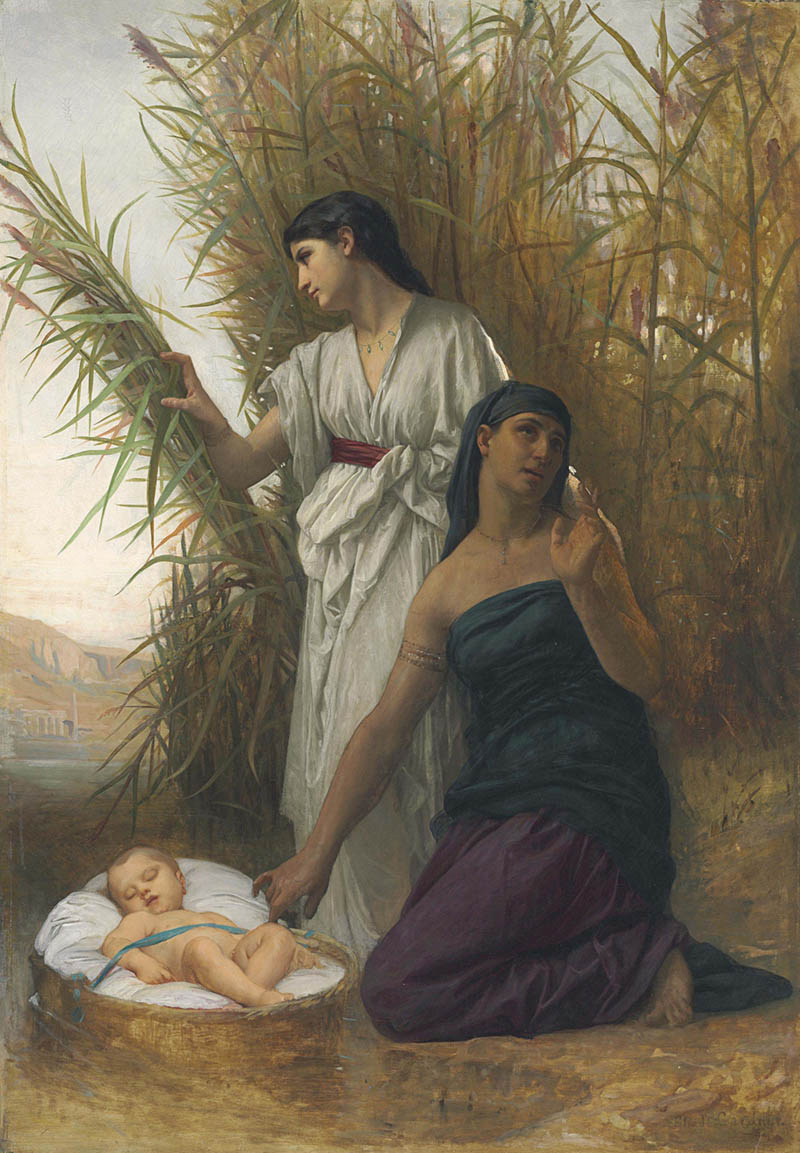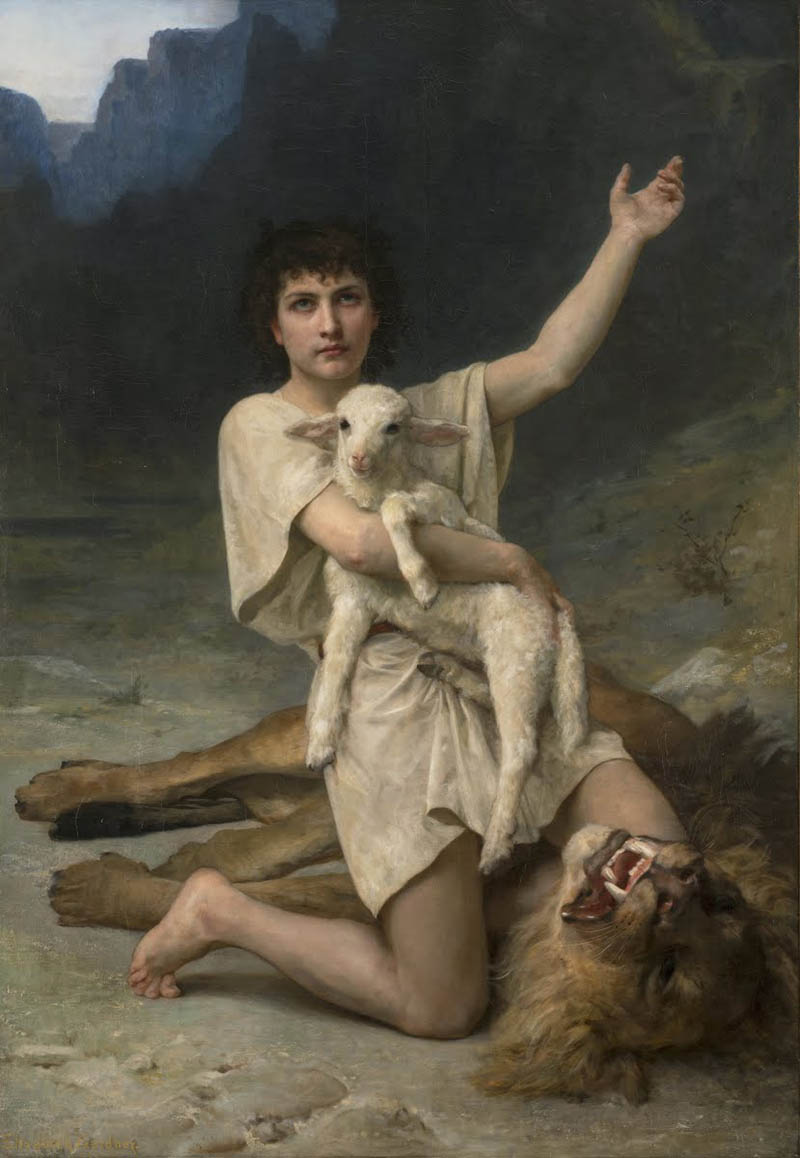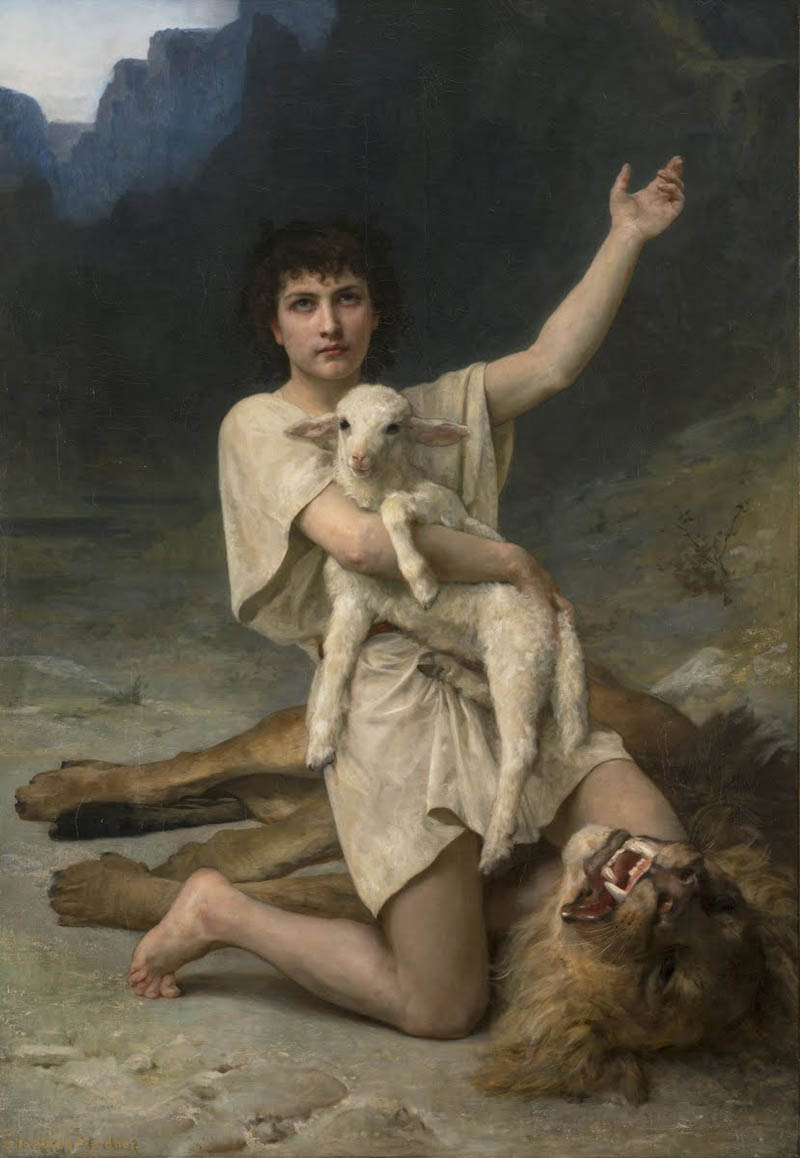 Rachel Ruysch
Rachel Ruysch (1664–1750) was a still-life painter from the Northern Netherlands. As we can see from the masterpieces further below, she specialized in flowers. Her artistic style was well developed and emphasized by her great understanding of composition and design techniques. Because she was so successful with her paintings, she became the best documented woman painter of the Dutch Golden Age.
Rachel's father was a professor of anatomy and botany (the study of plants), so as a child she would use his samples of bugs and plants to practice drawing. Her inspiration came from another outstanding master painter, Otto Marseus van Schrieck.
Here's a portrait of Rachel, as well as some of her masterpieces.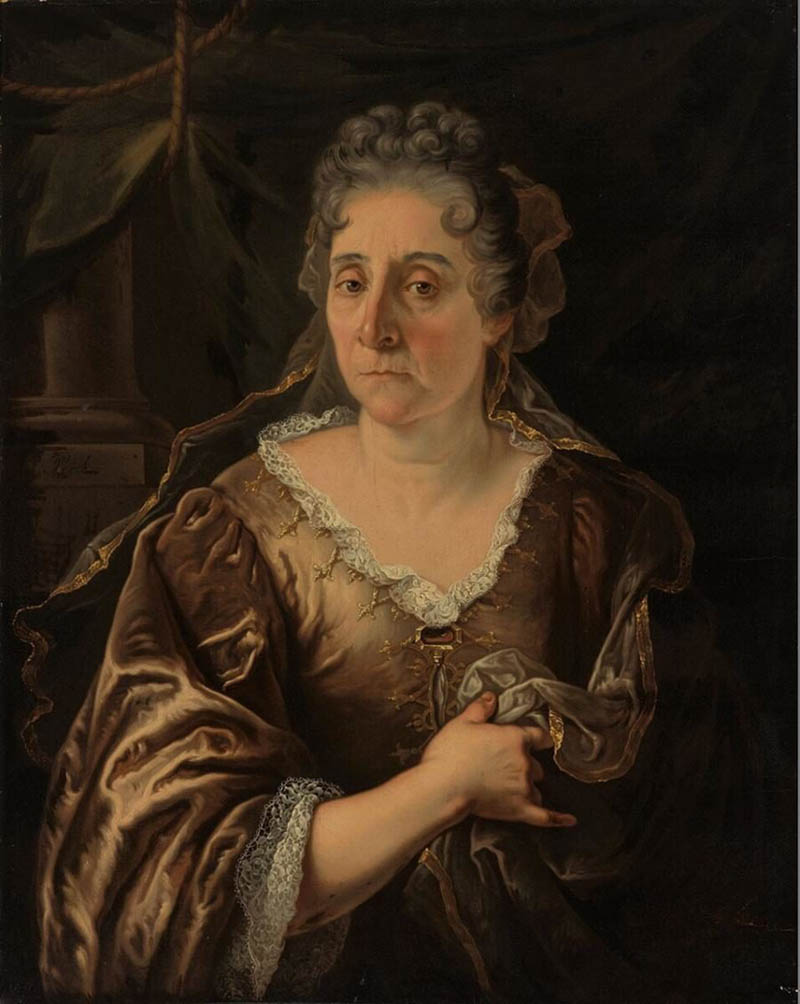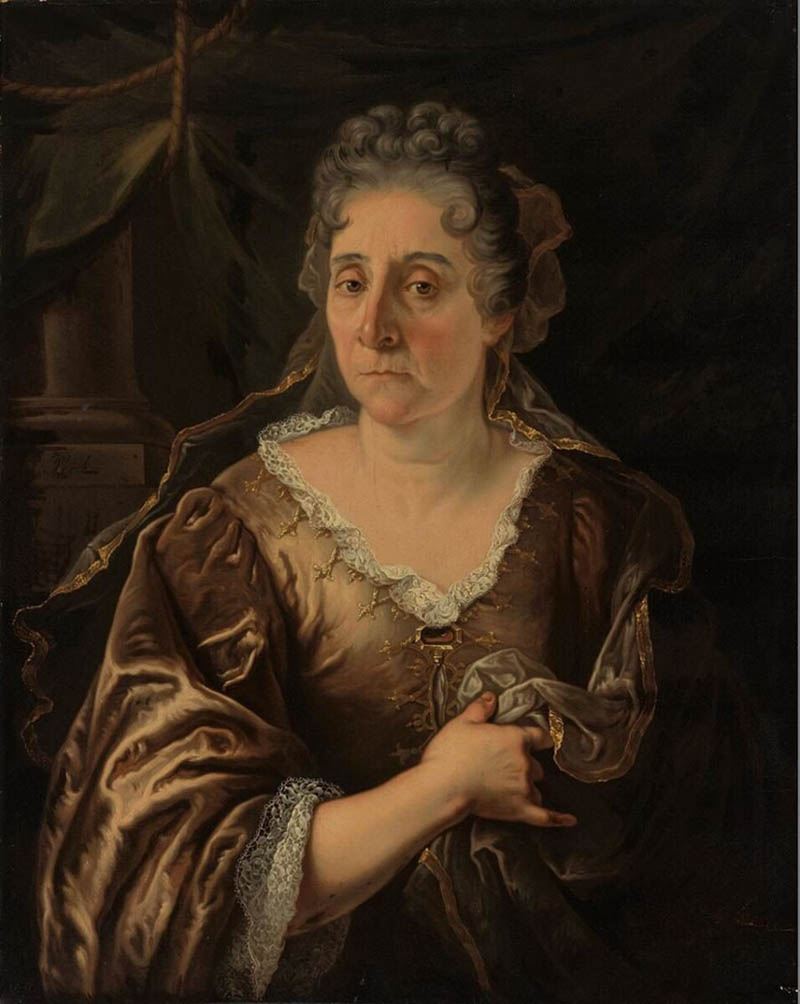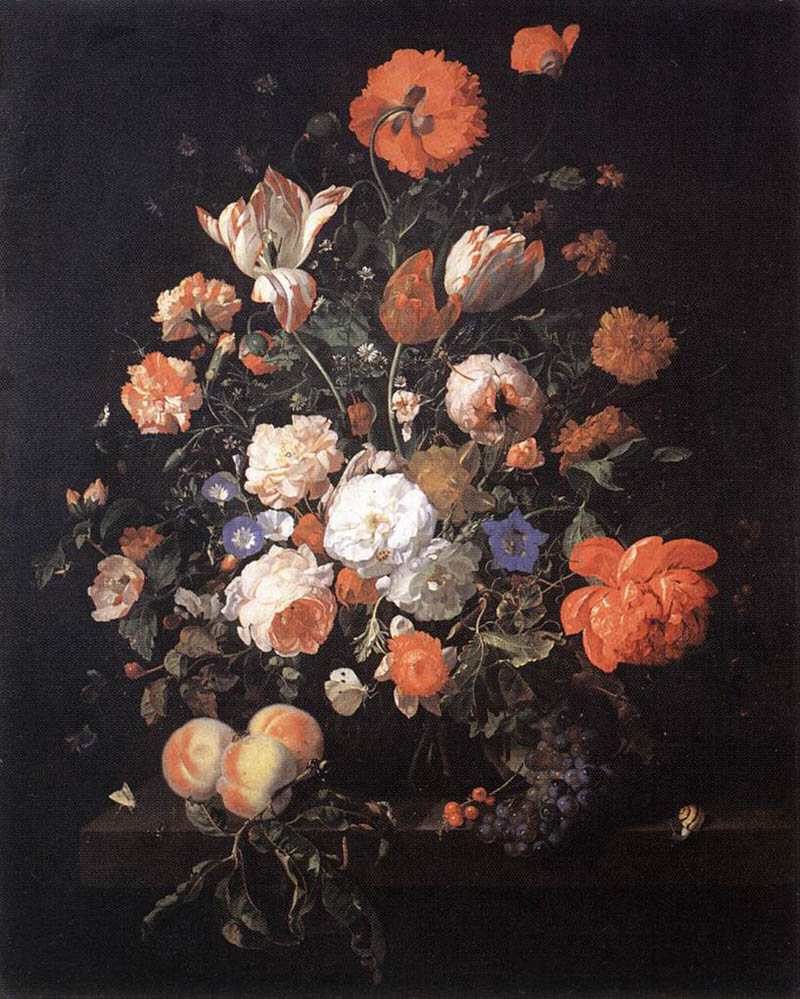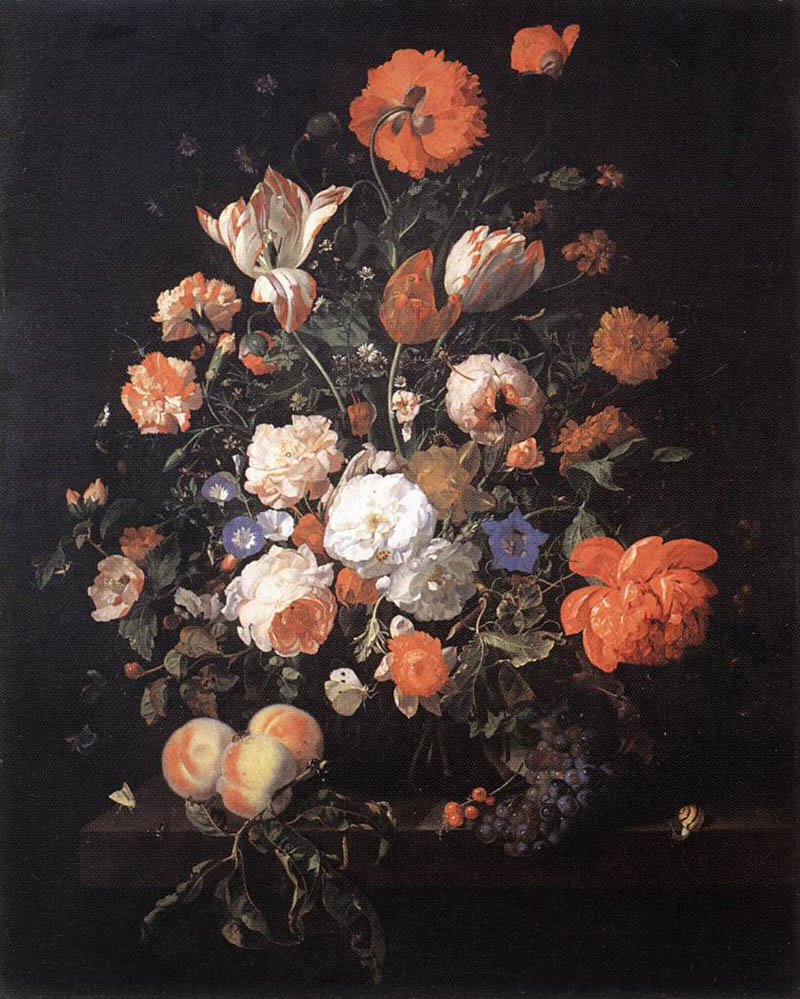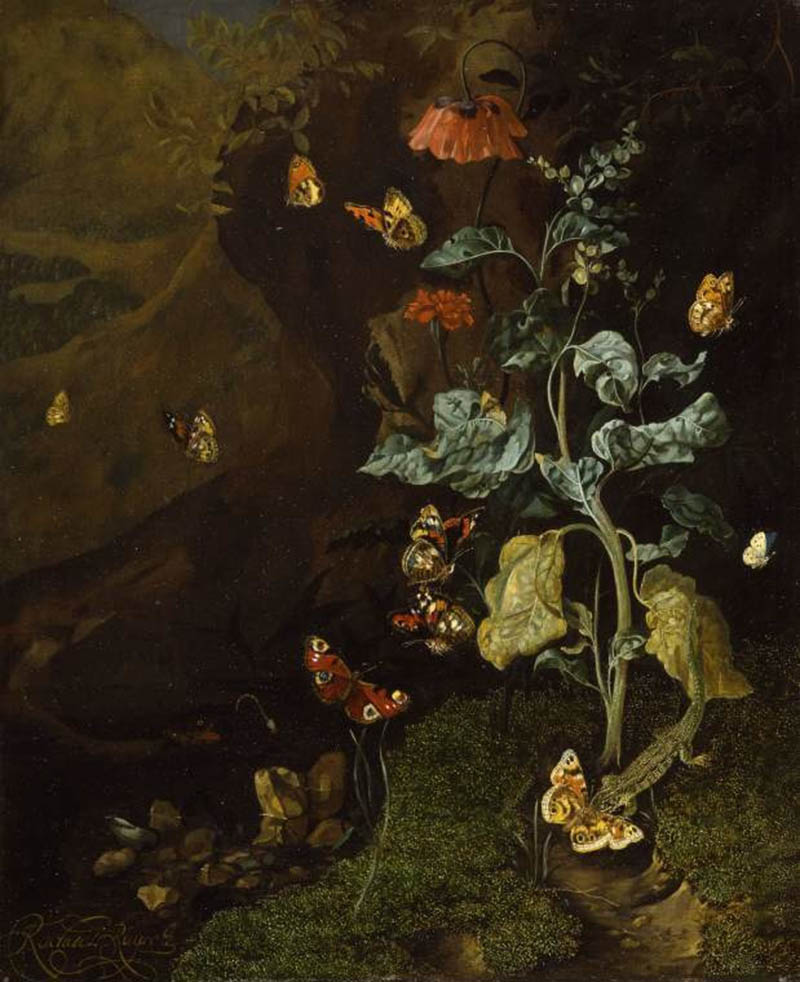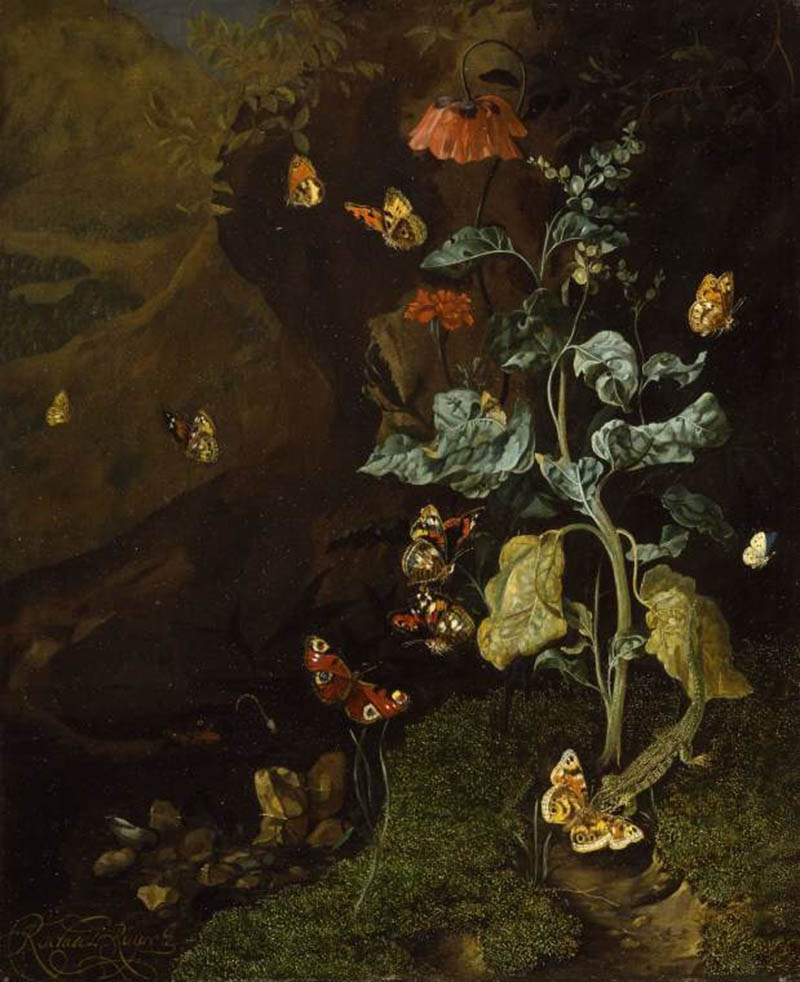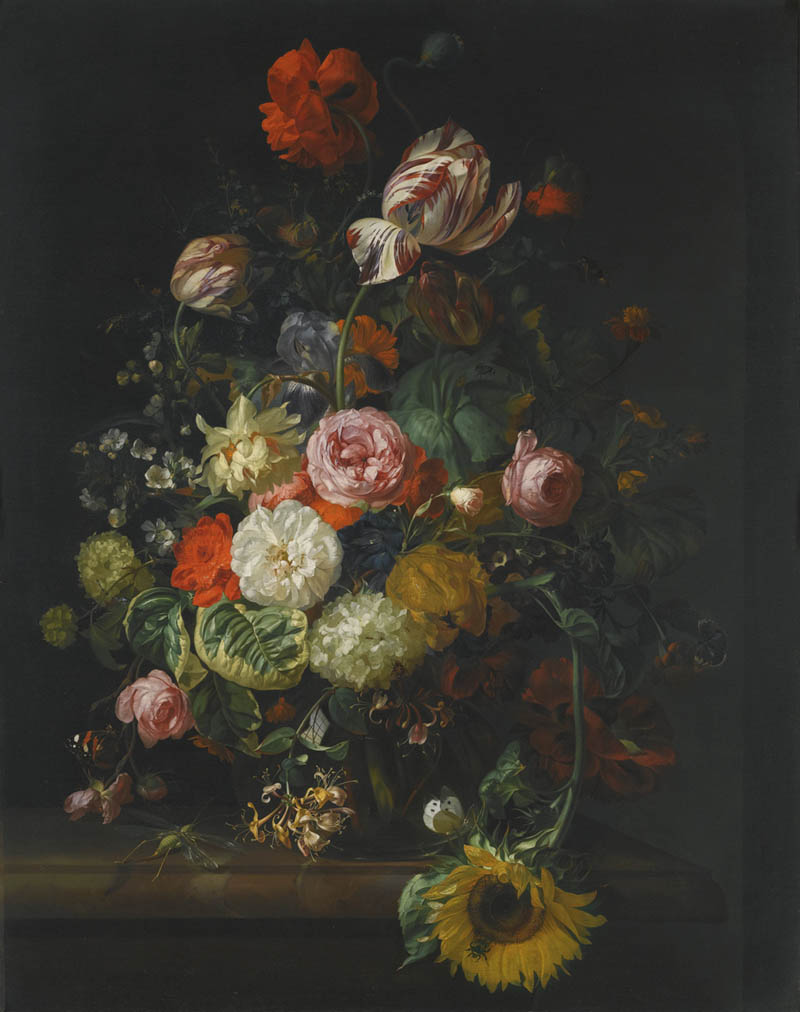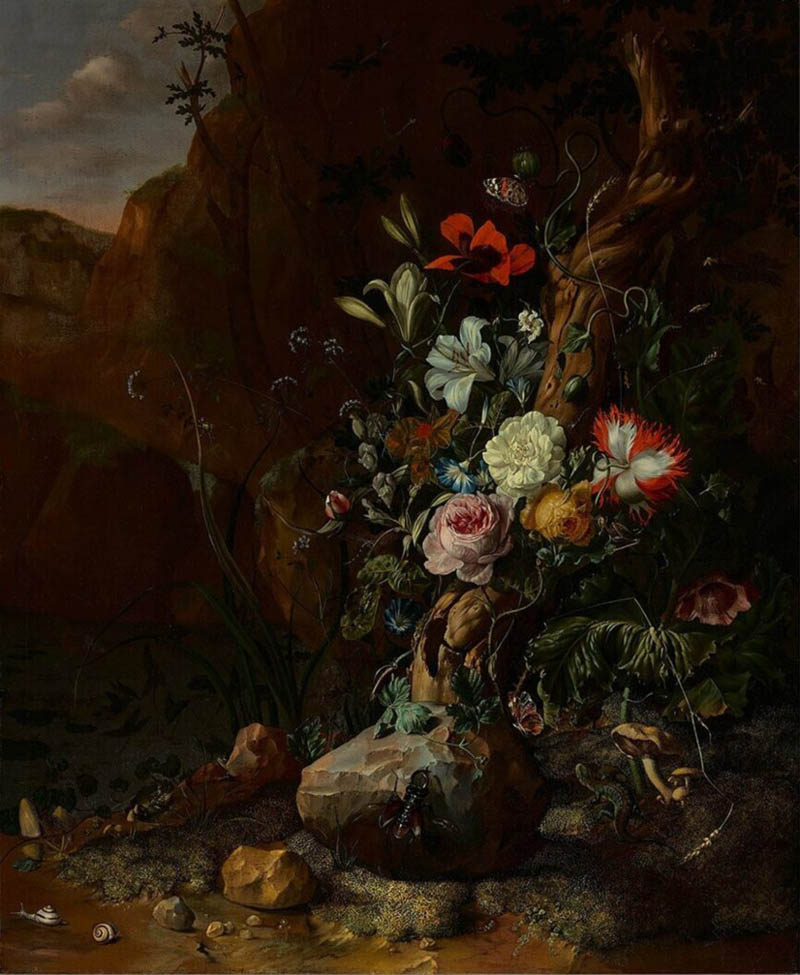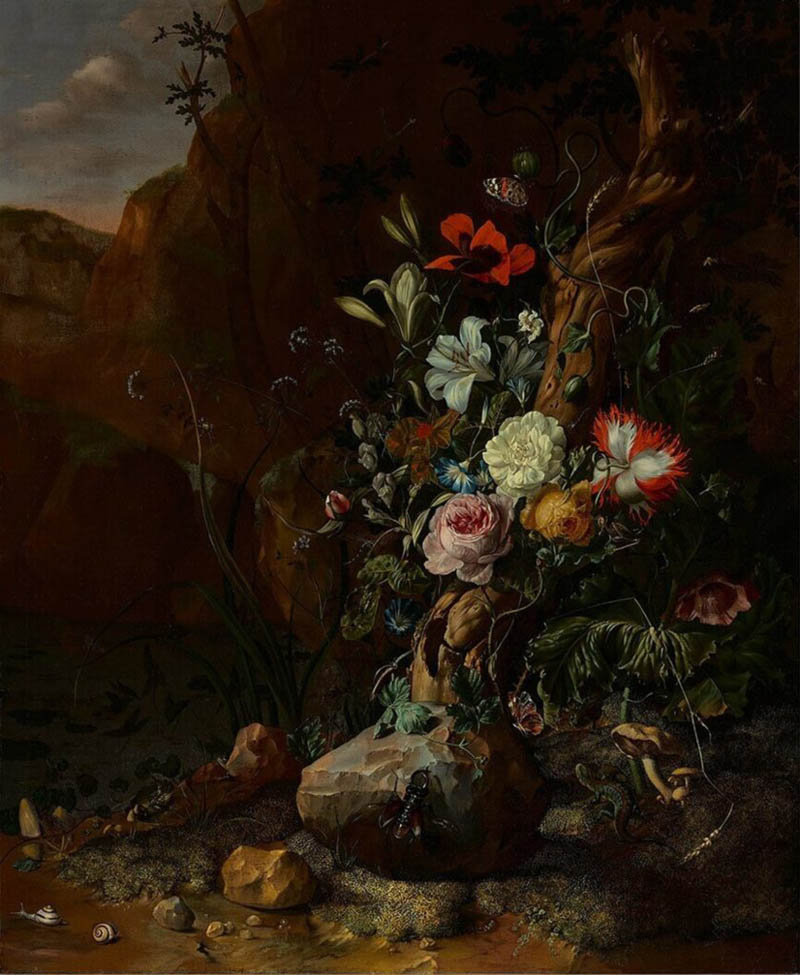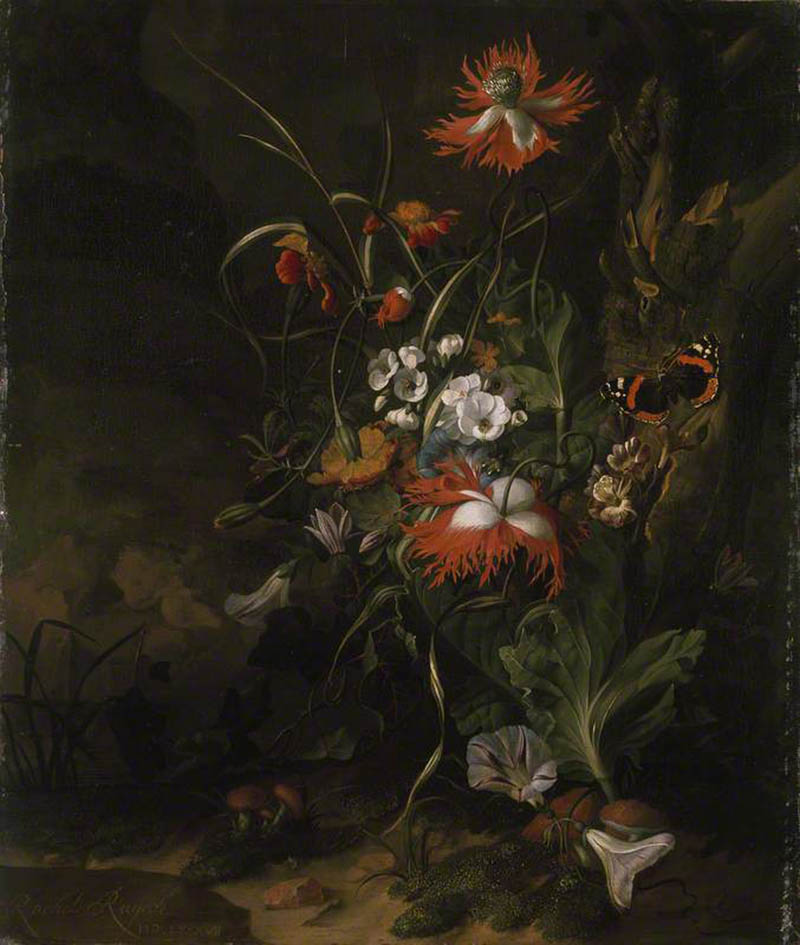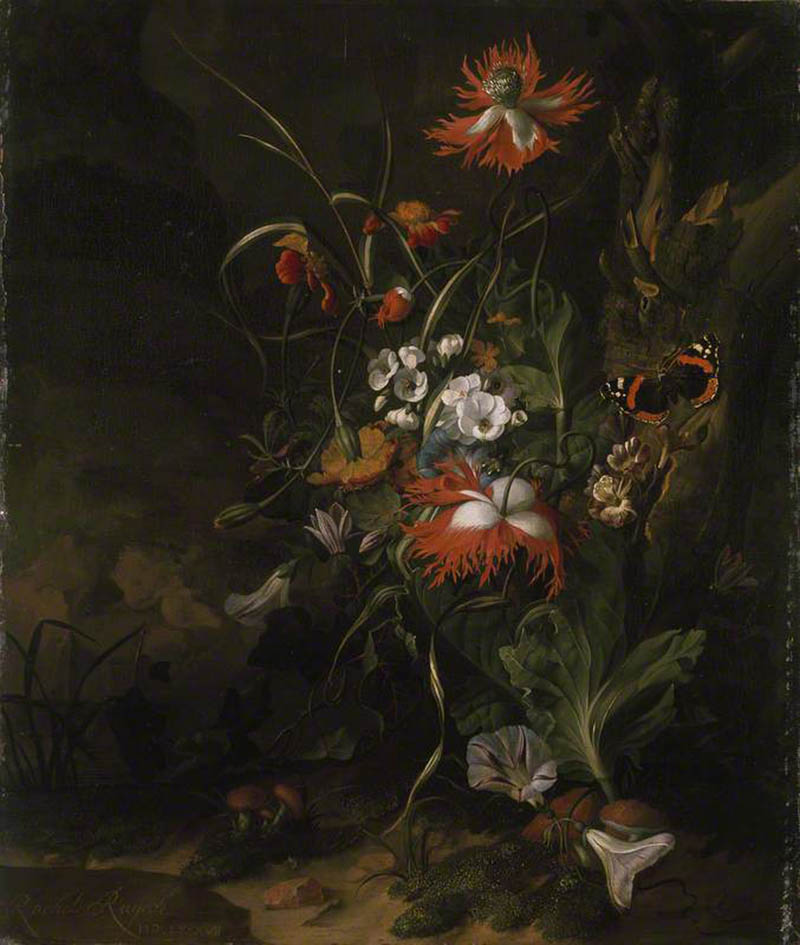 Mary Cassatt
Mary Stevenson Cassatt (1844–1926) was an American painter and printmaker. She was born in Pennsylvania, but lived most of the time in France where she became good friends with Edgar Degas (see Day 235). Cassatt developed a strong sense of composition and design, and her artistic style was consistent. Her subject of choice seemed to be the intimate bonds between mothers and children.
She was described by Gustave Geffroy as one of "les trois grandes dames" (the three great ladies) of Impressionism alongside Marie Bracquemond and Berthe Morisot (who we'll see in a bit). 
Here's a photo of Mary, with a super fancy outfit and hat. We'll also see some her masterpieces.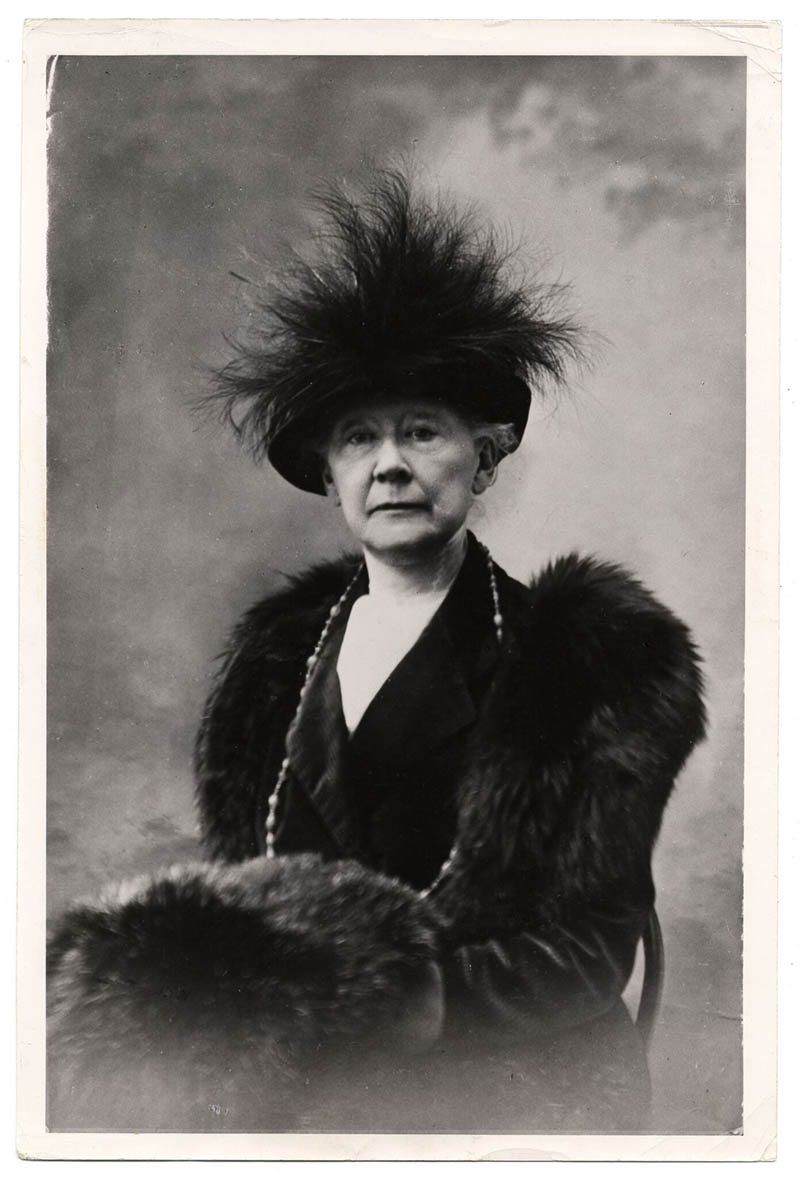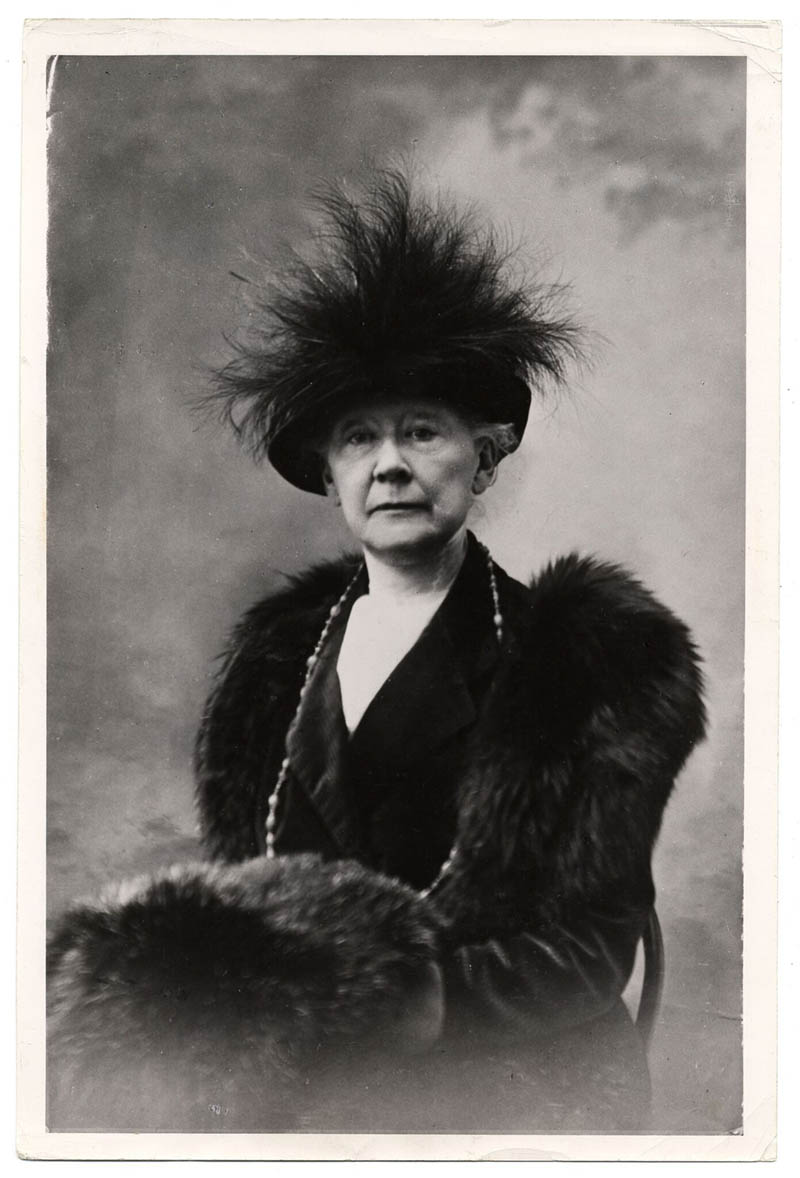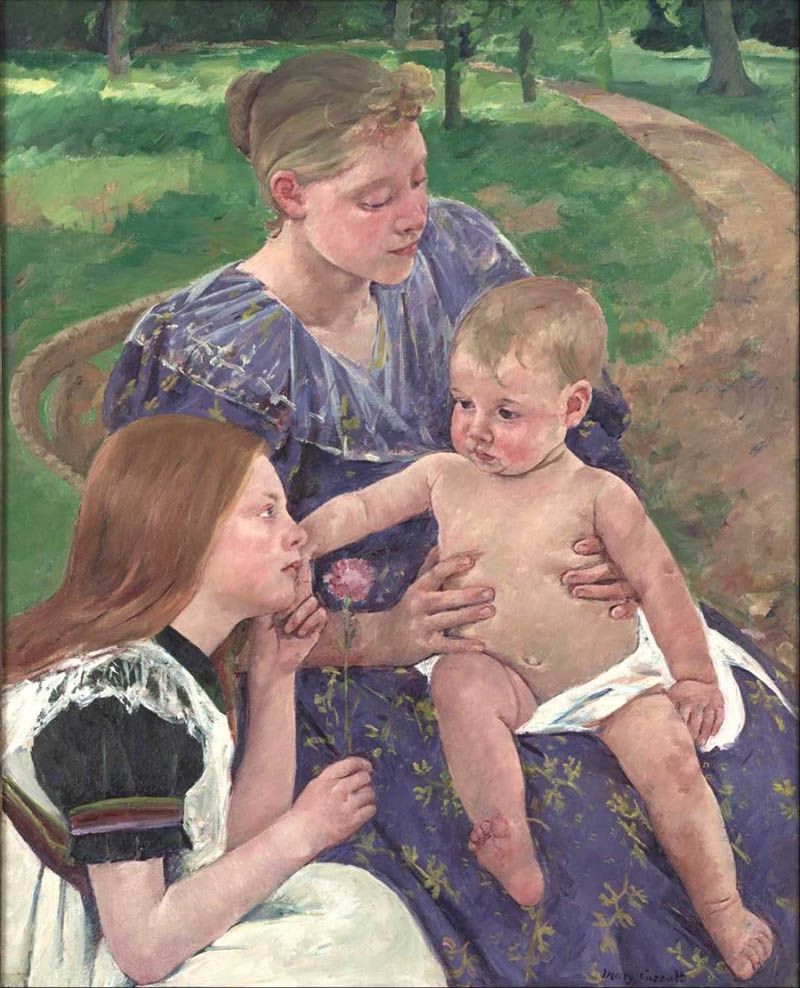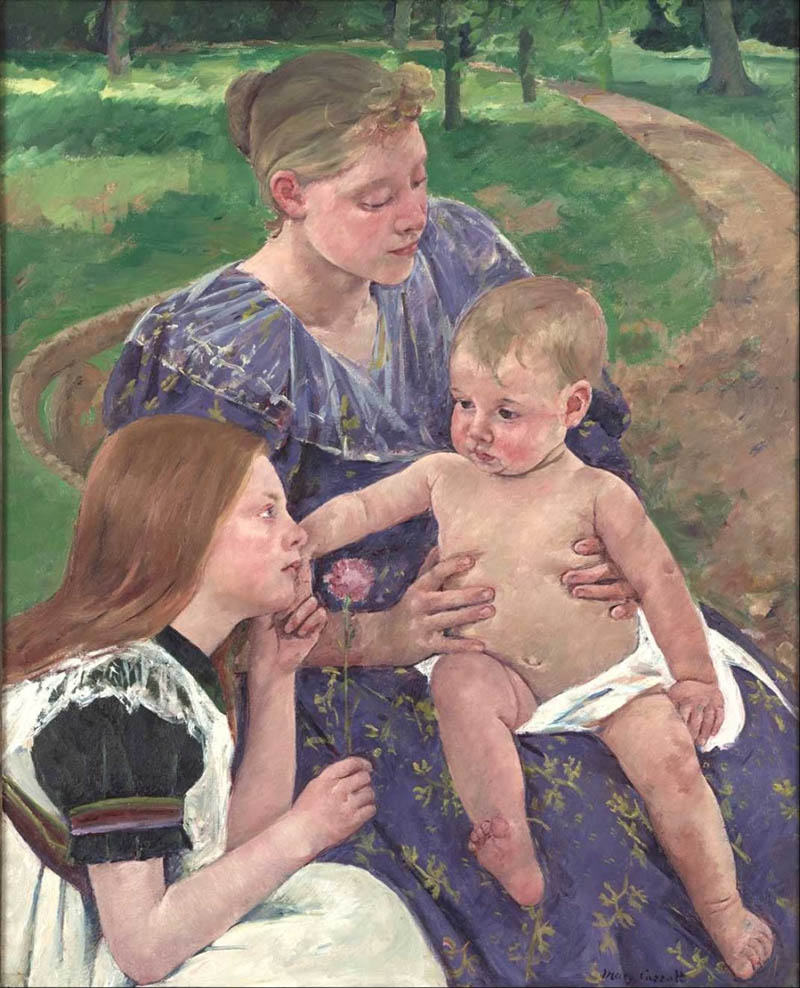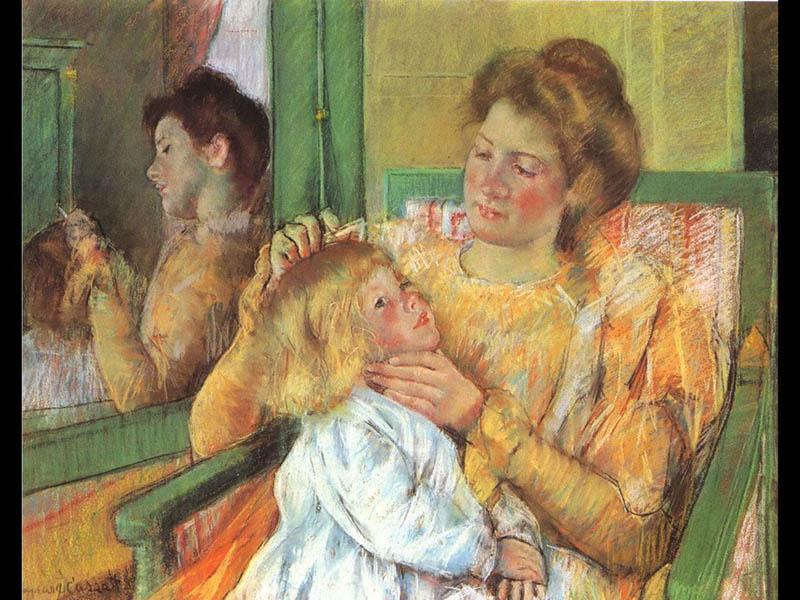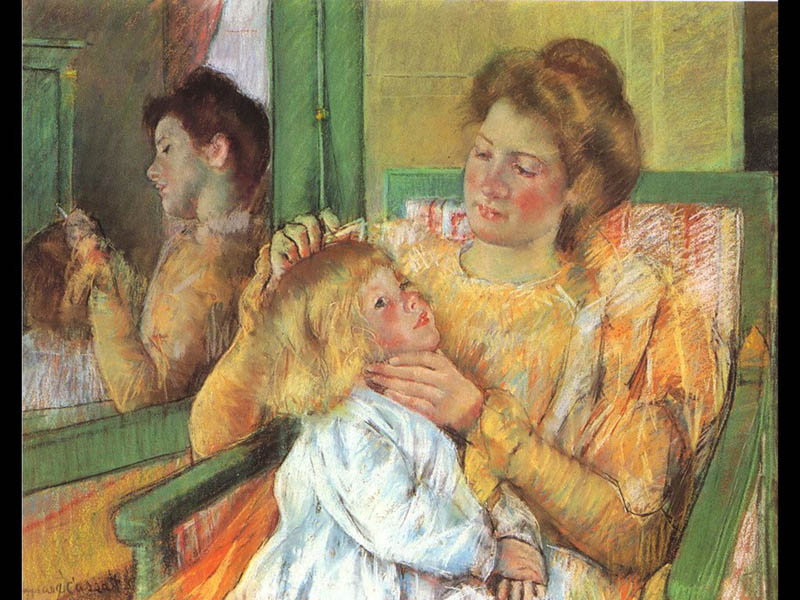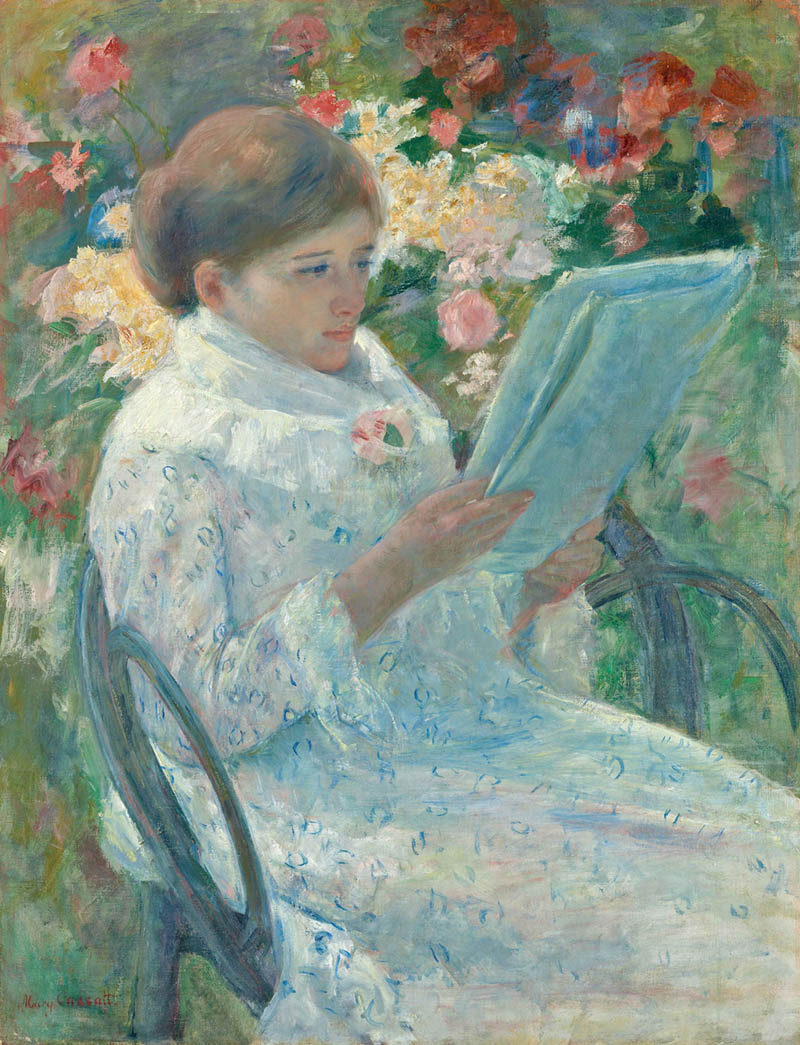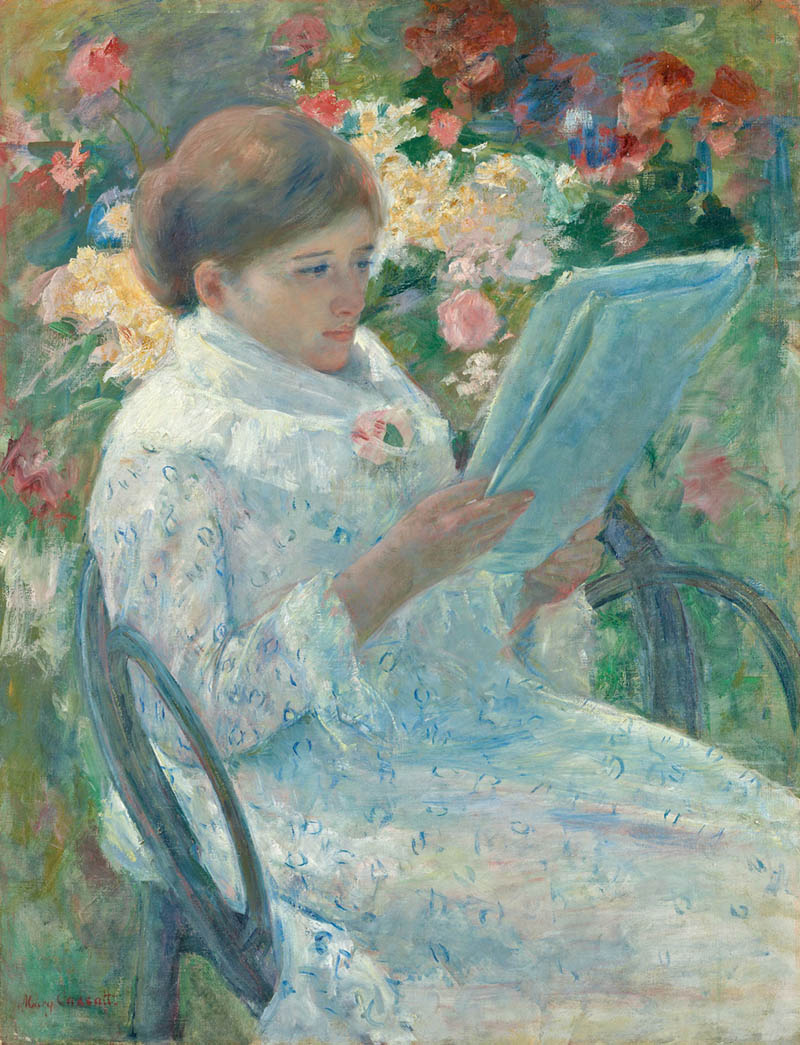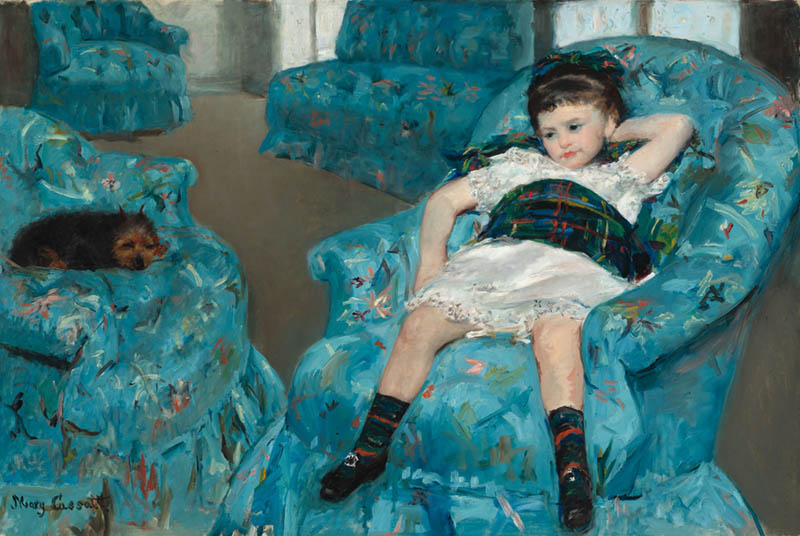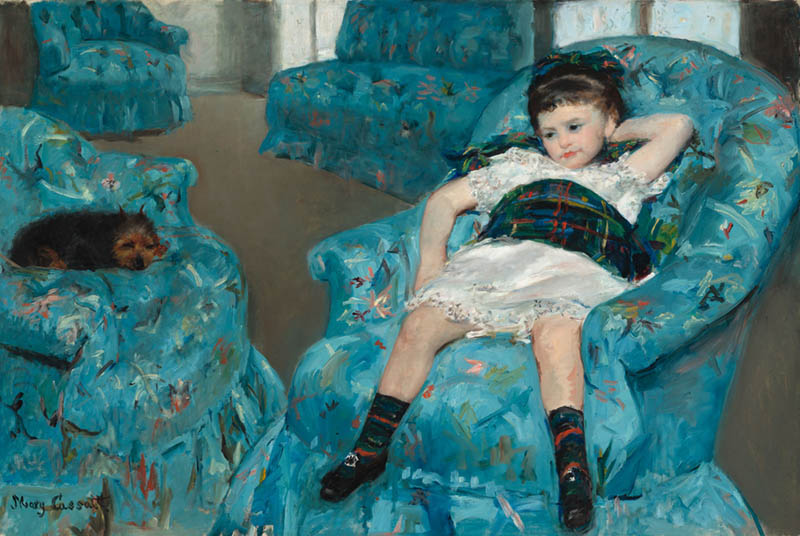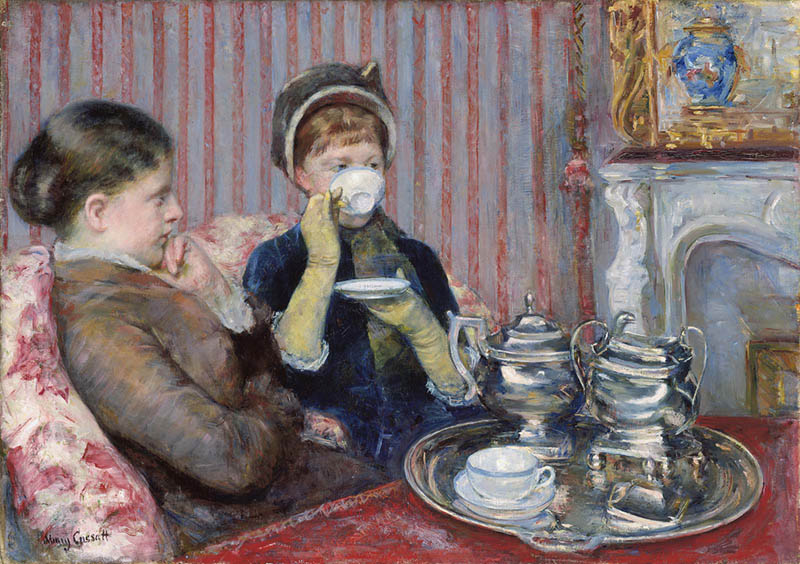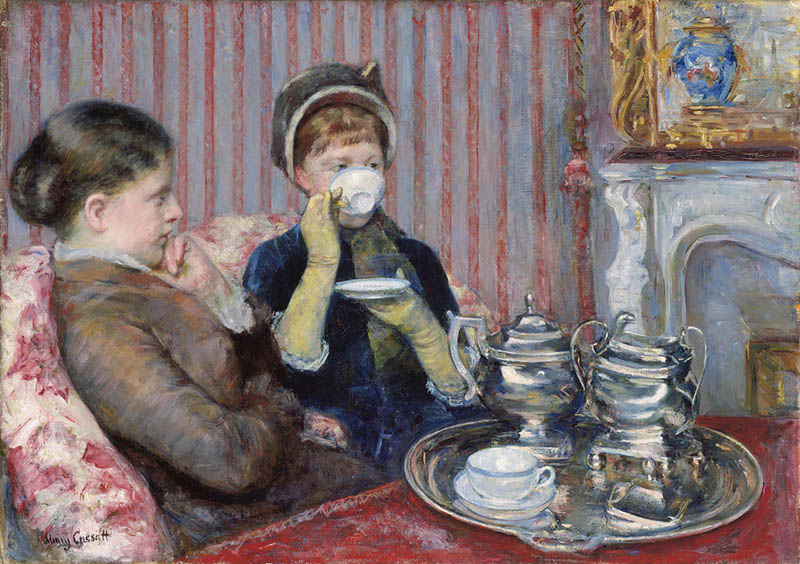 Berthe Morisot
Berthe Marie Pauline Morisot (1841–1895) was a painter and was well-known in the Impressionists circle. I was lucky enough to see an exhibit of hers in the Musee d'Orsay, and WOW, her brushstrokes are quite….ravishing! (see #586)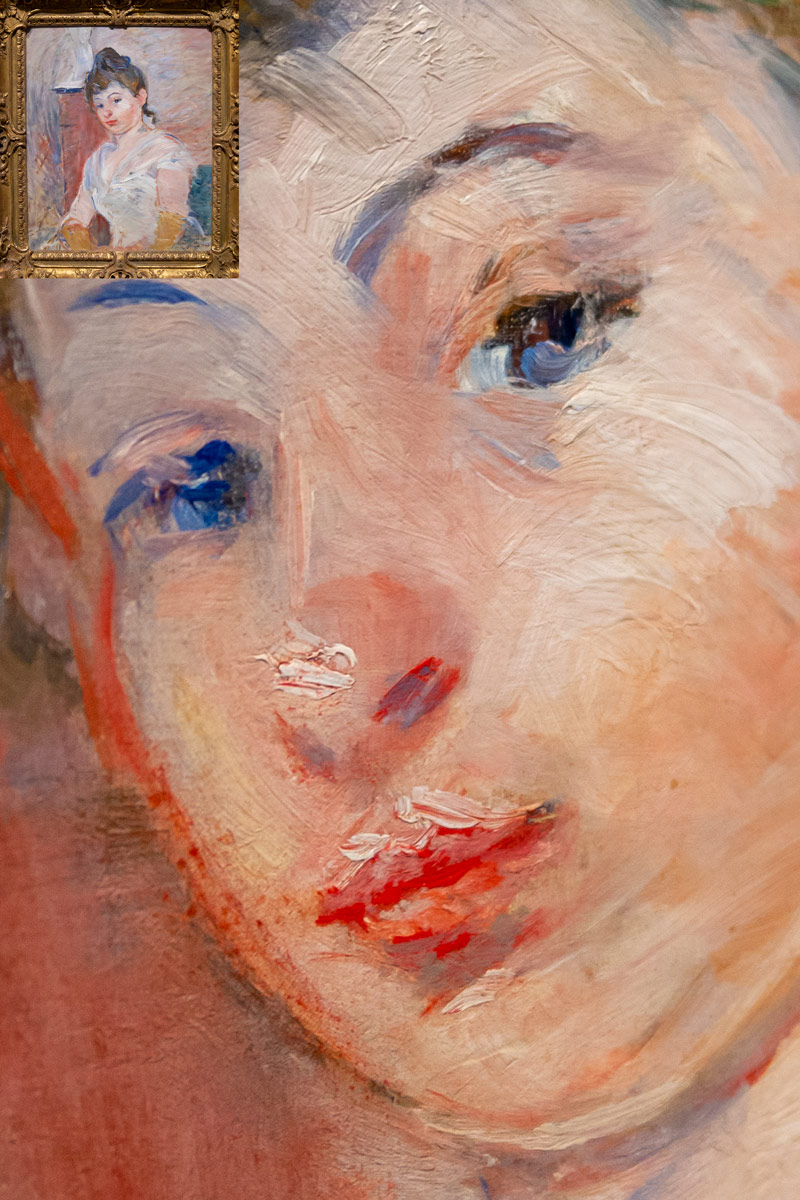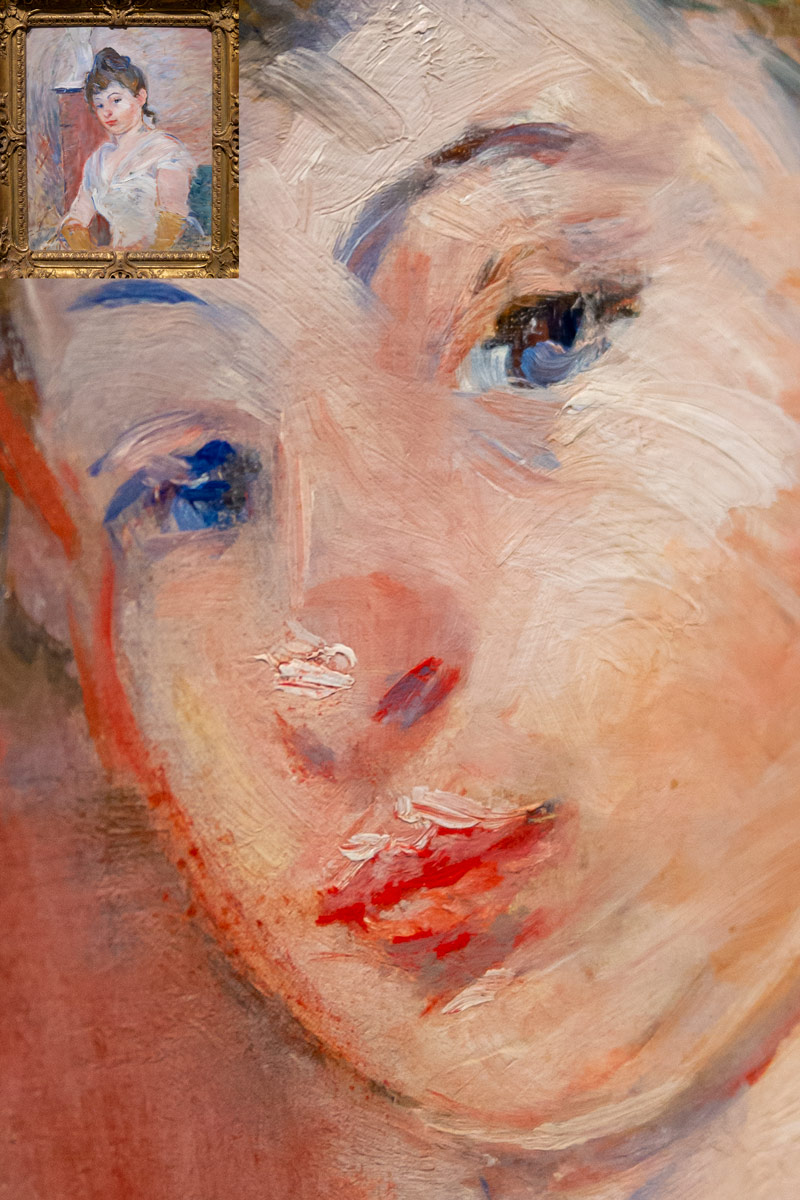 In 1864, Morisot had an exciting moment when she exhibited for the first time in the Salon de Paris. All the top painters exhibited there, so it was quite an achievement. Later in 1874, she joined the "rejected" Impressionists in the first of their own exhibitions. Yes, impressionism was so avant-garde at the time, most of the masters we admire today were actually considered "rejects" when compared to the academic work usually displayed in the Salon.
Impressionists like Paul Cézanne, Edgar Degas, Claude Monet, Camille Pissarro, Pierre-Auguste Renoir started their own "cool kids club" and Morisot was part of it. She went on to participate in all but one of the following eight impressionist exhibitions, between 1874 and 1886.
Morisot was married to Eugène Manet, the brother of a master painter you may know…Édouard Manet (see #576). Morisot's mother was the great-niece of Fragonard, another master painter. She was definitely surrounded by artists, which contributes to her great achievements. These days you don't have to be surrounded by, or be related to, master painters because virtual mentors work just as well (see #425).
Here is a dapper looking photo of Berthe in an elegant dress, along with some examples of her masterpieces. Be sure to look closely at her use of color and brushwork!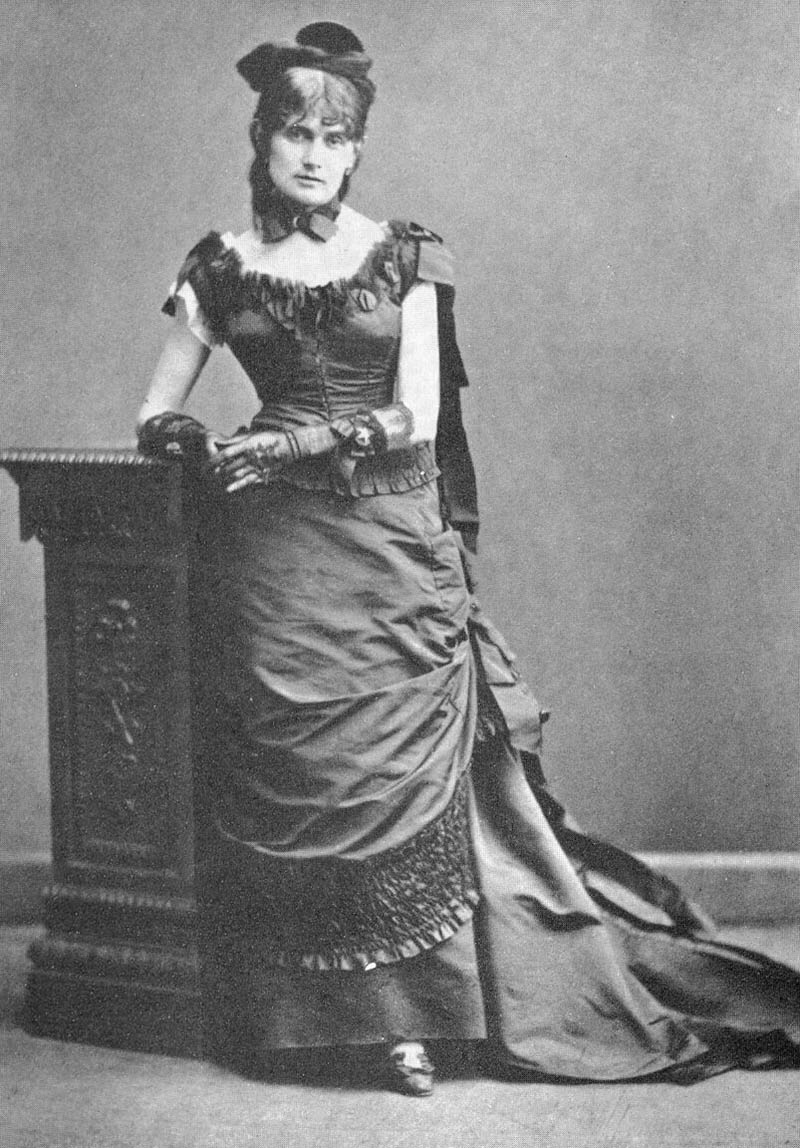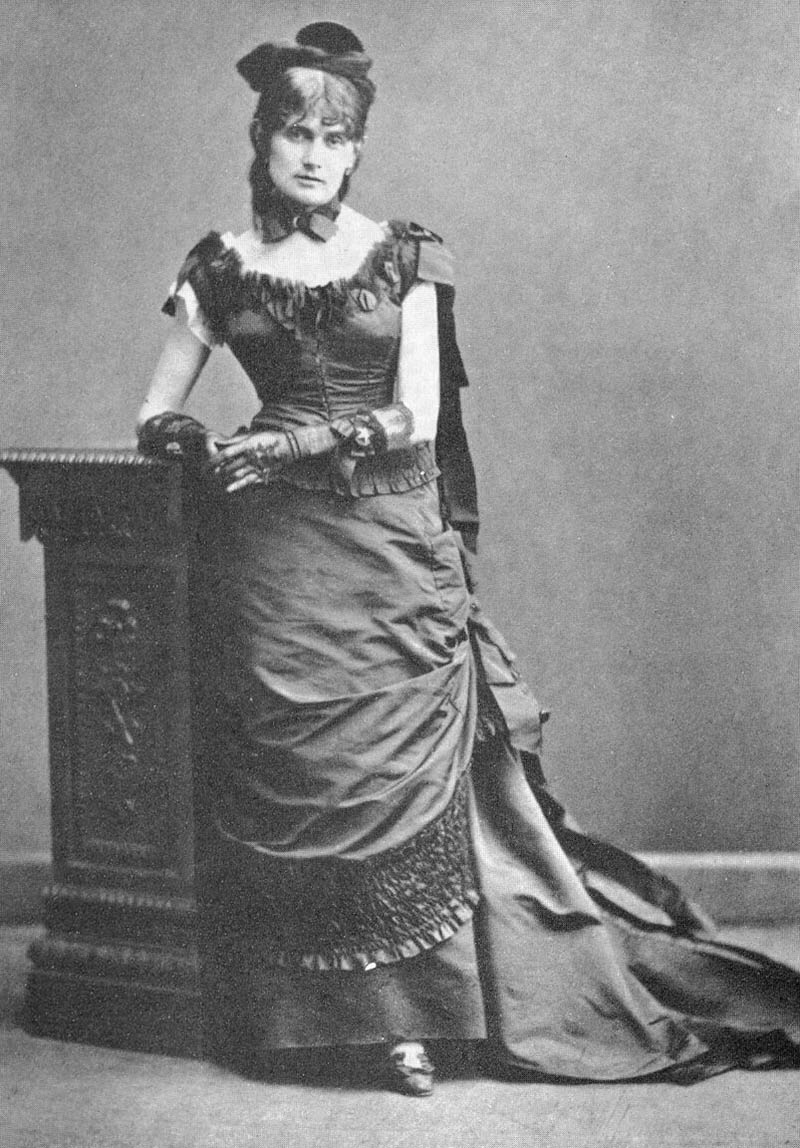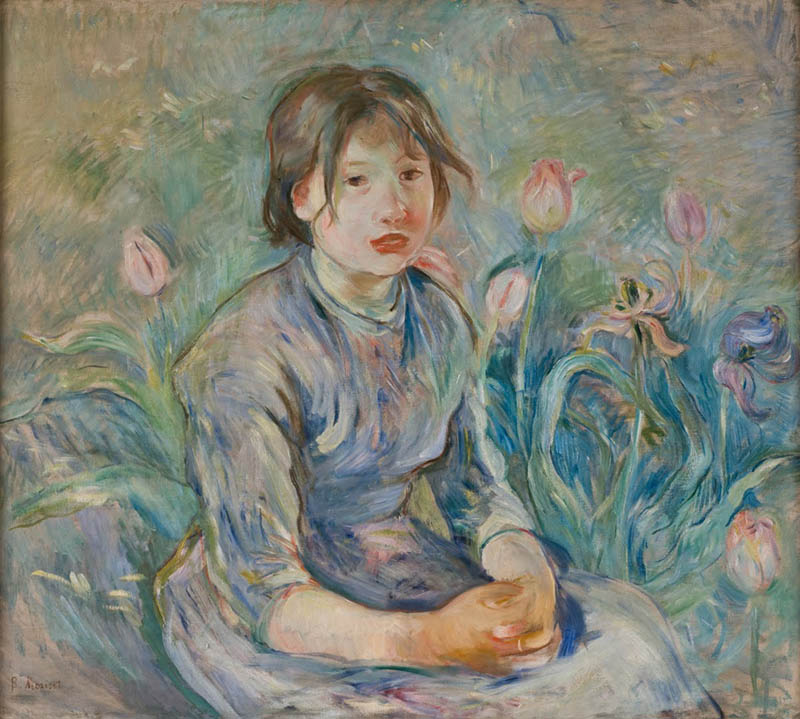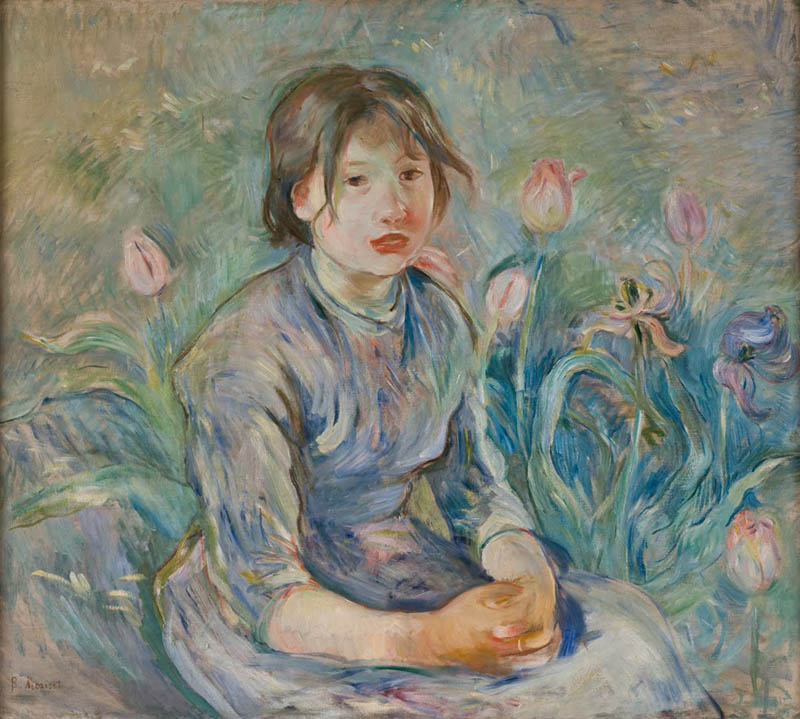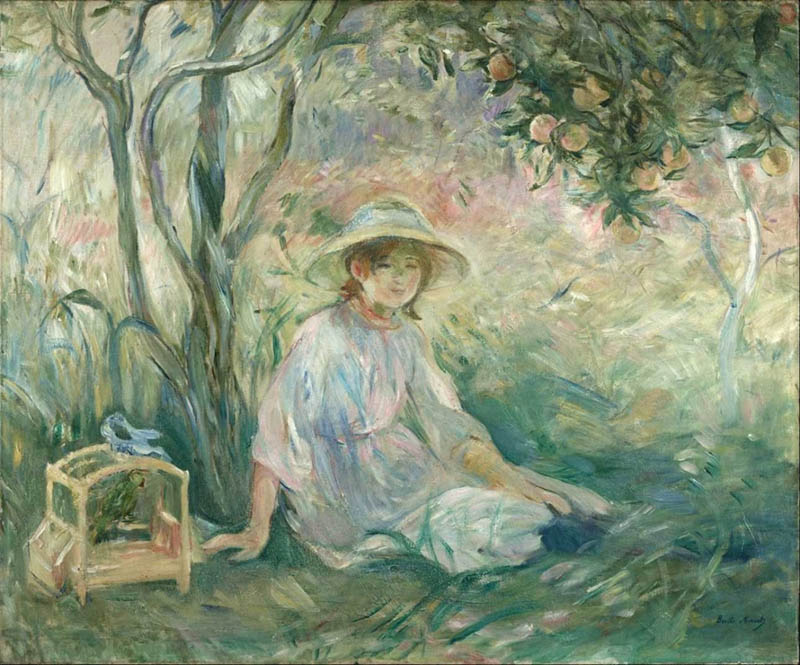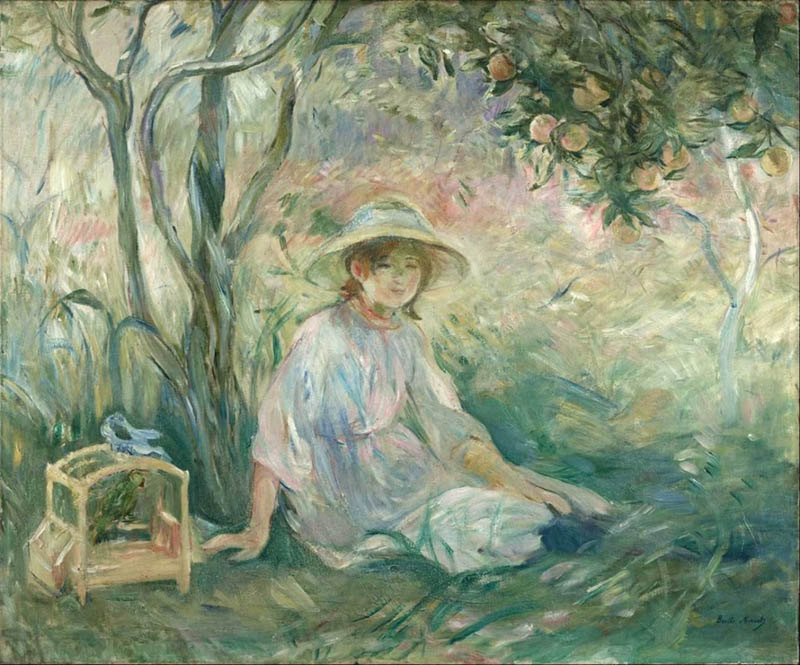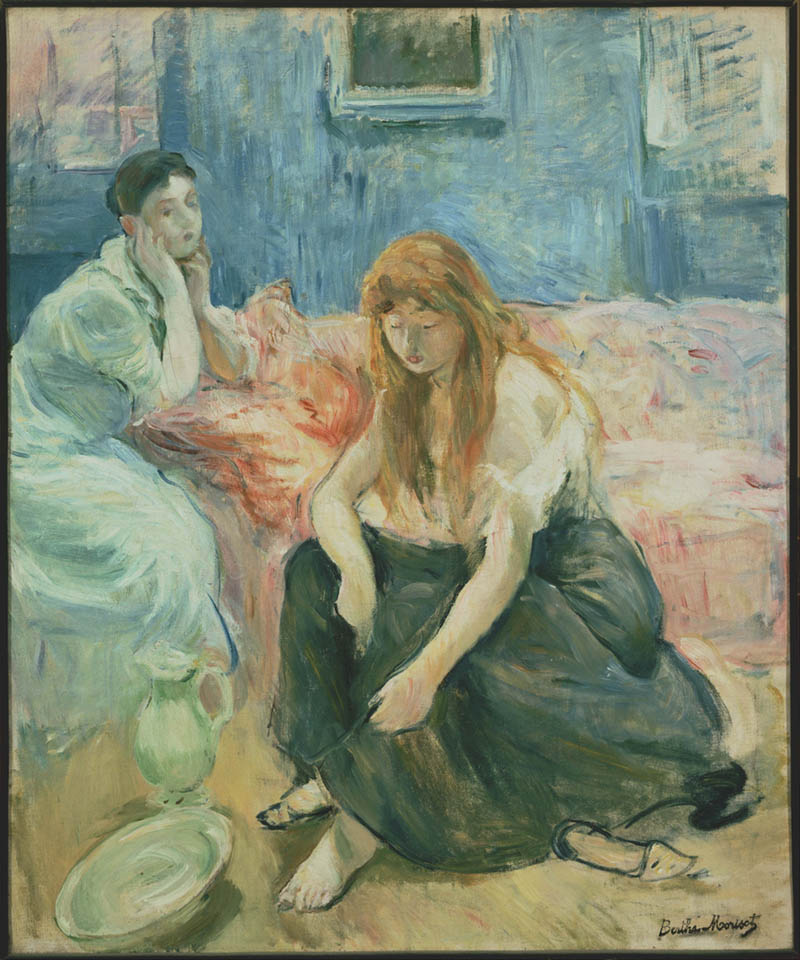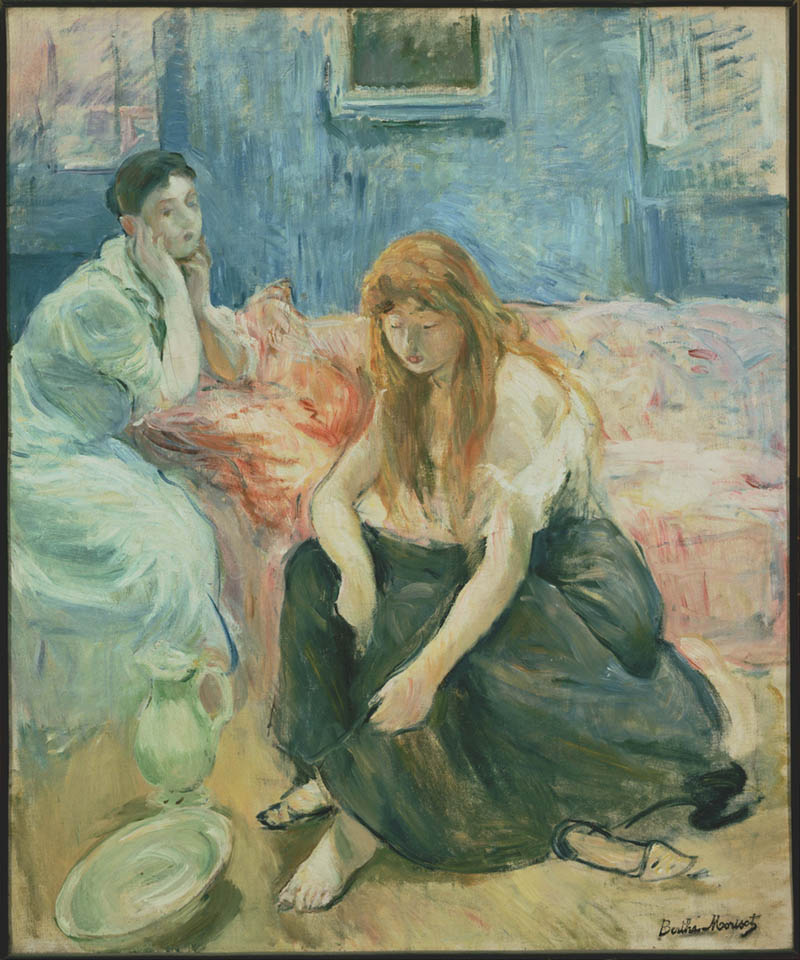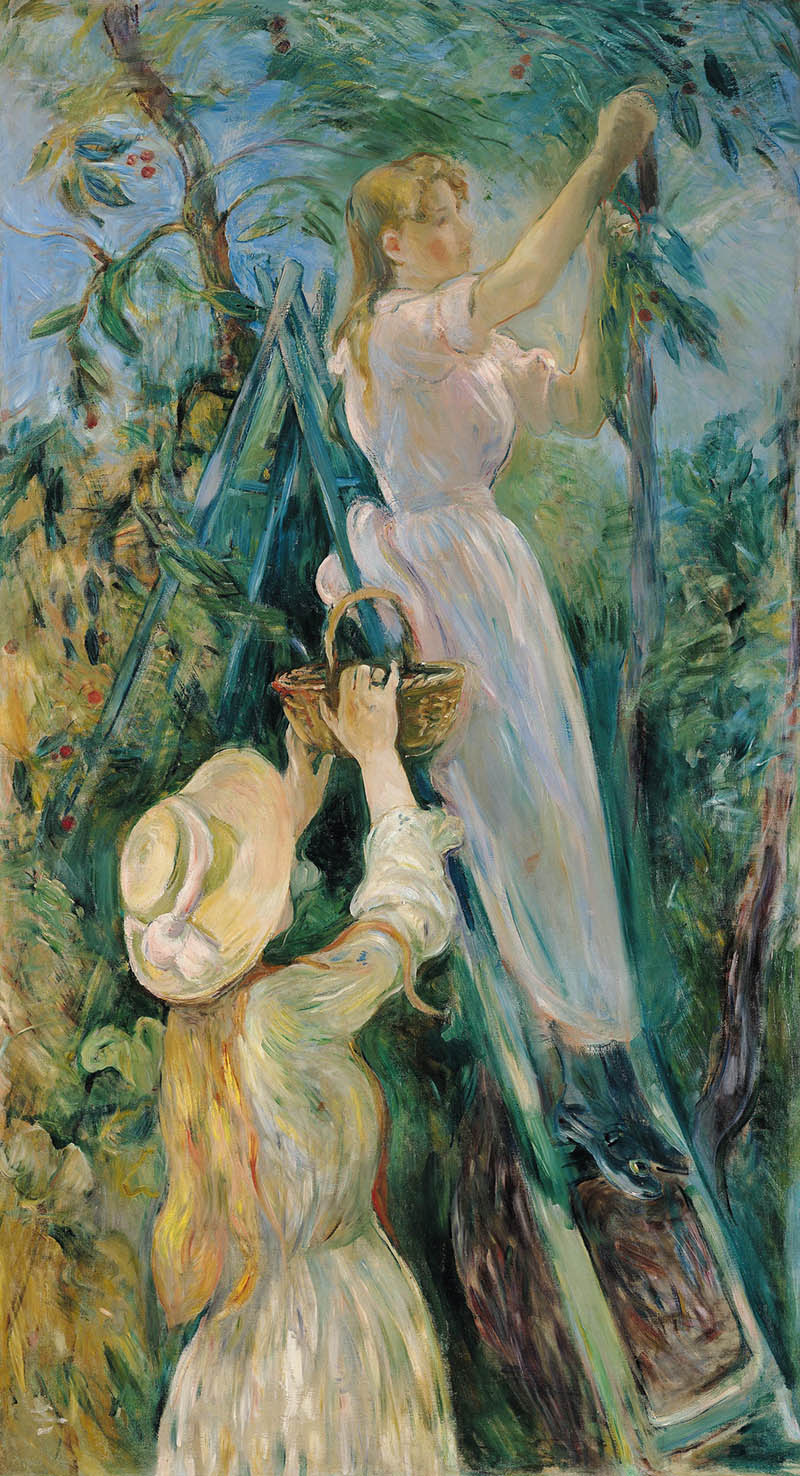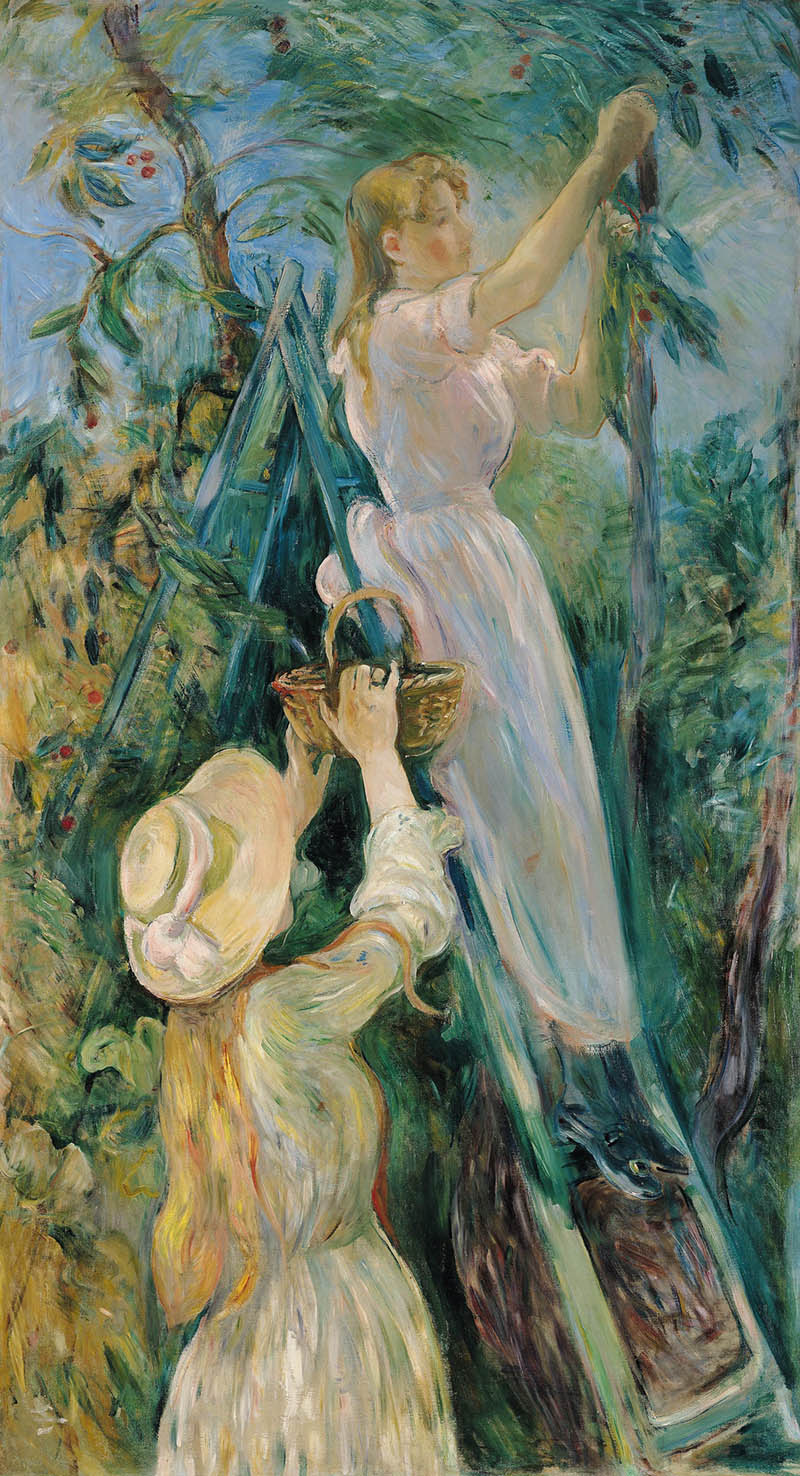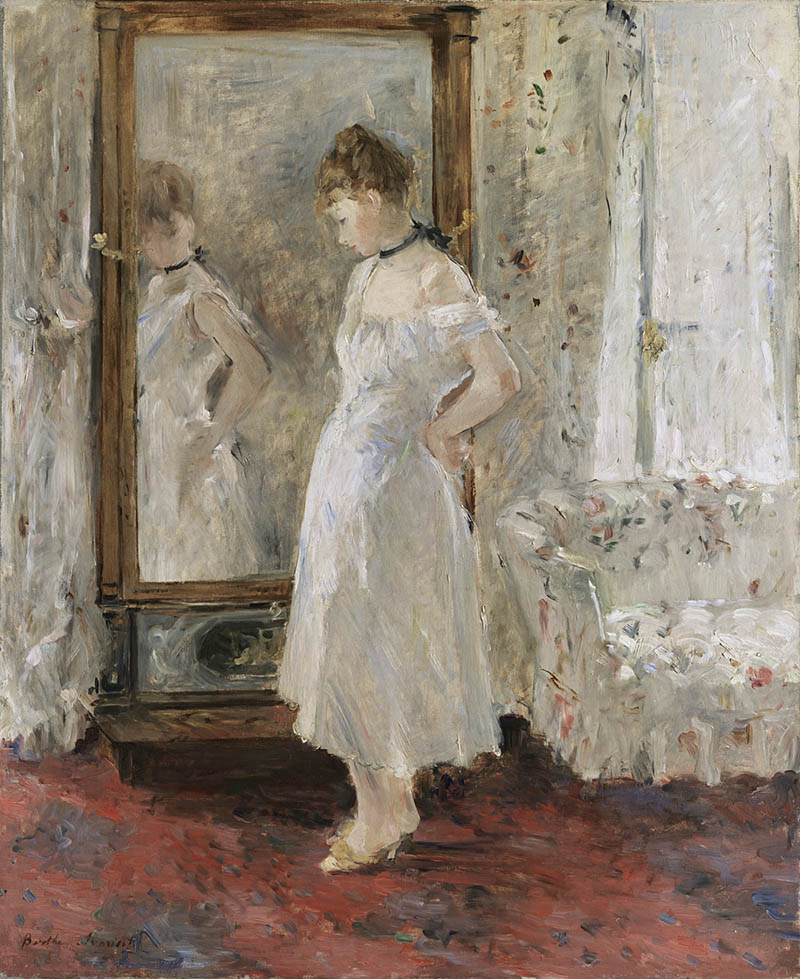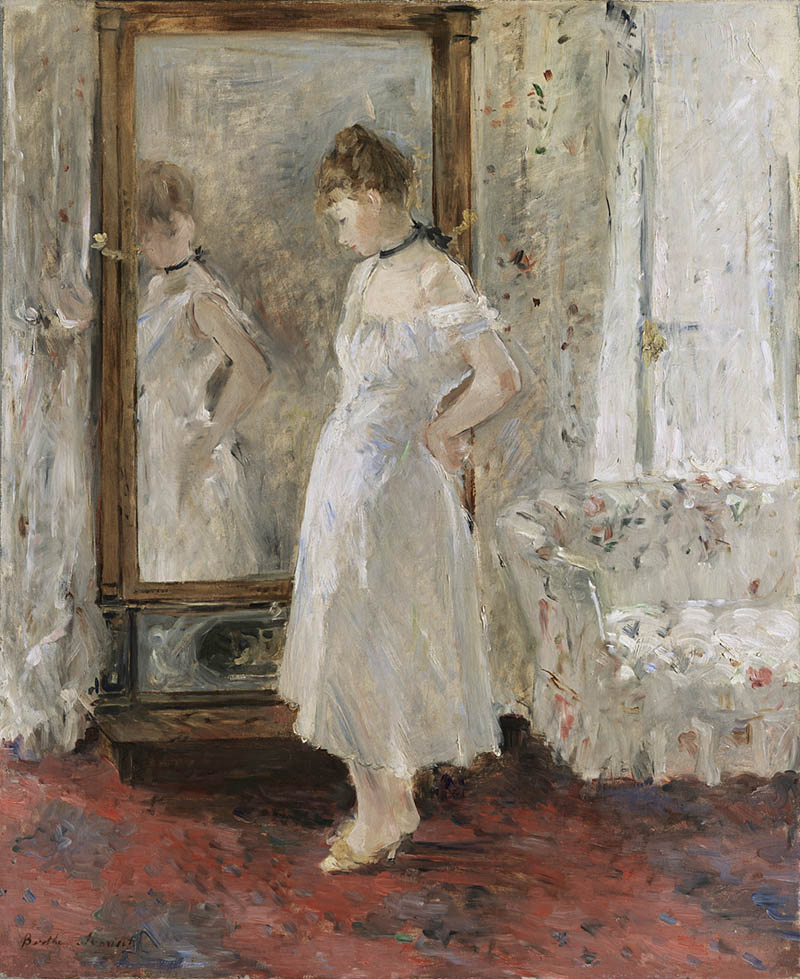 Suzanne Valadon
Suzanne Valadon (1865–1938) was a French painter and the choice model for many impressionist painters (Renoir, Degas, Toulouse-Lautrec). We can see by the style of her work that she learned a lot from the masters she modeled for.
We won't go over too much with Suzanne because she is covered more in-depth in another article (see #469). Just know that she was a master painter who understood the fundamentals of composition and design. She also enjoyed painting the nude female figure even though none of these are seen below her photo.
As you look at her paintings, try to notice her use of color variation. This is something most beginners overlook (see #571).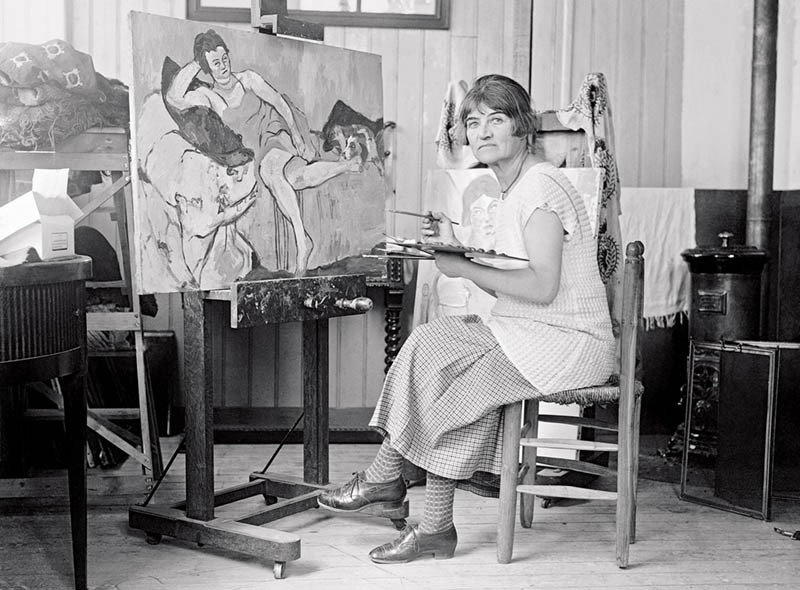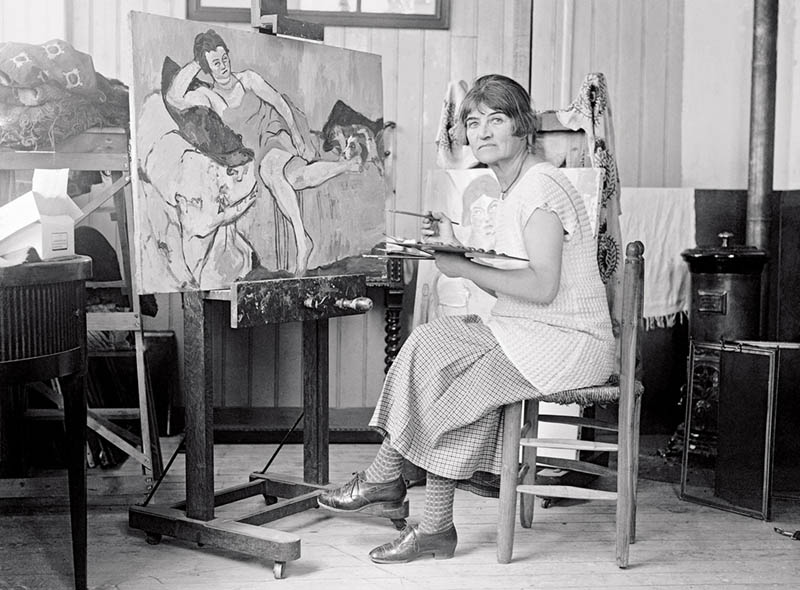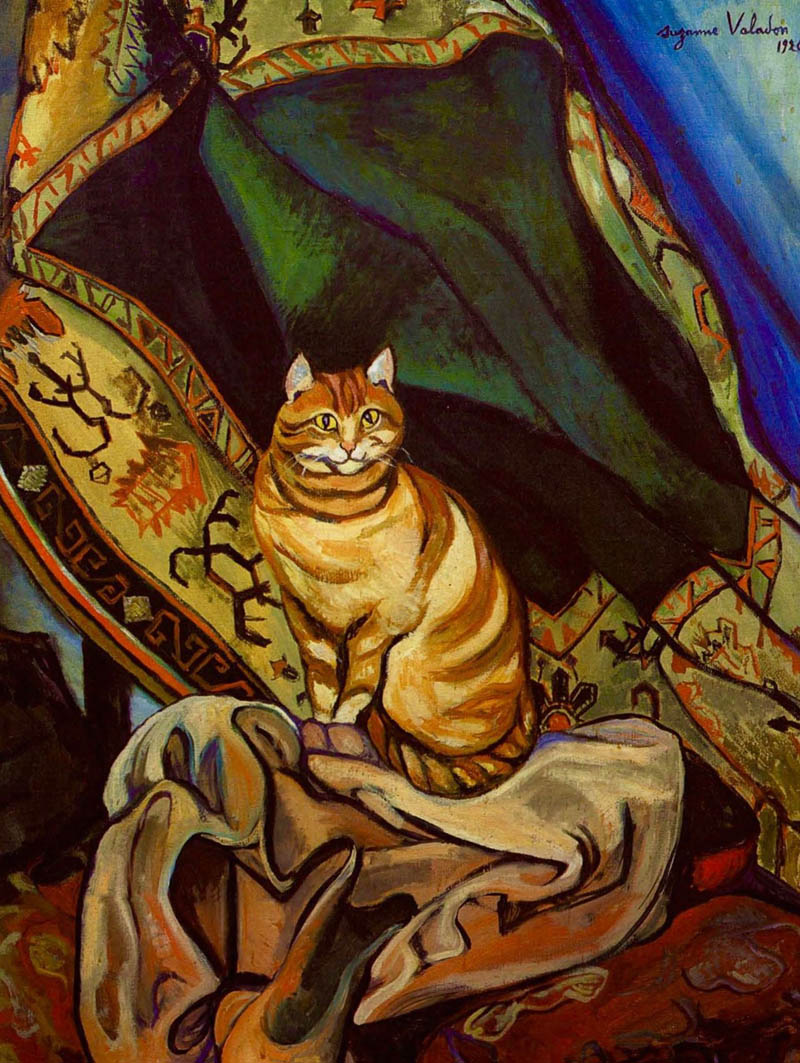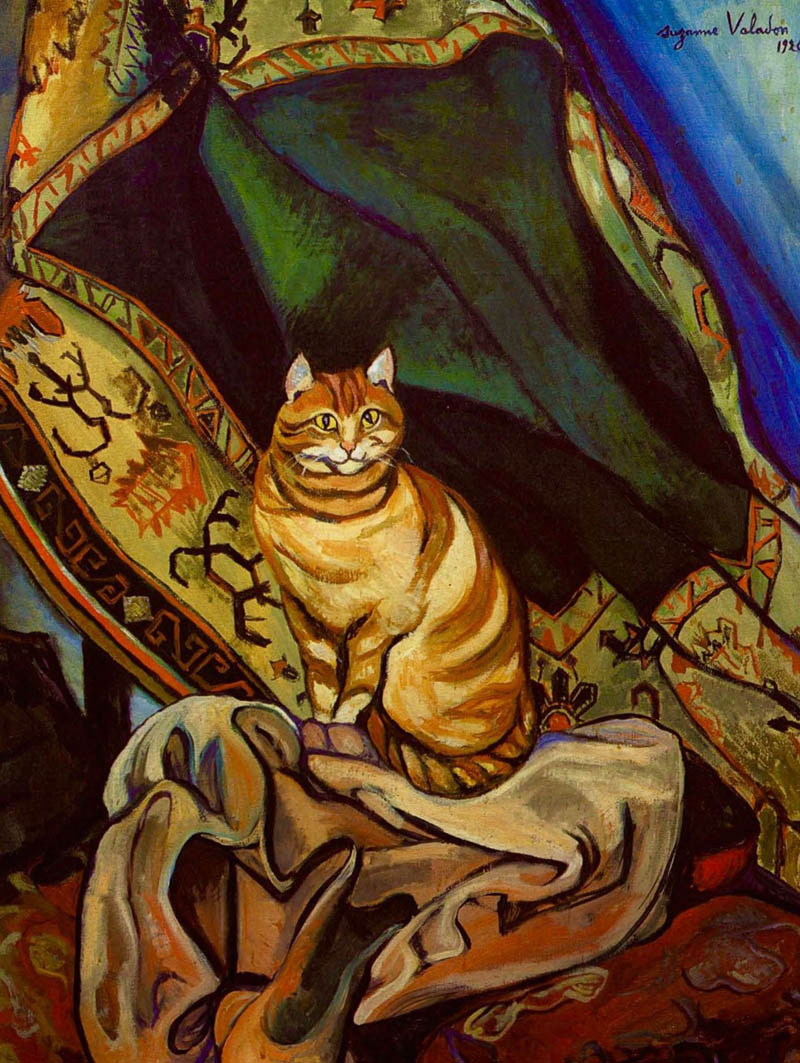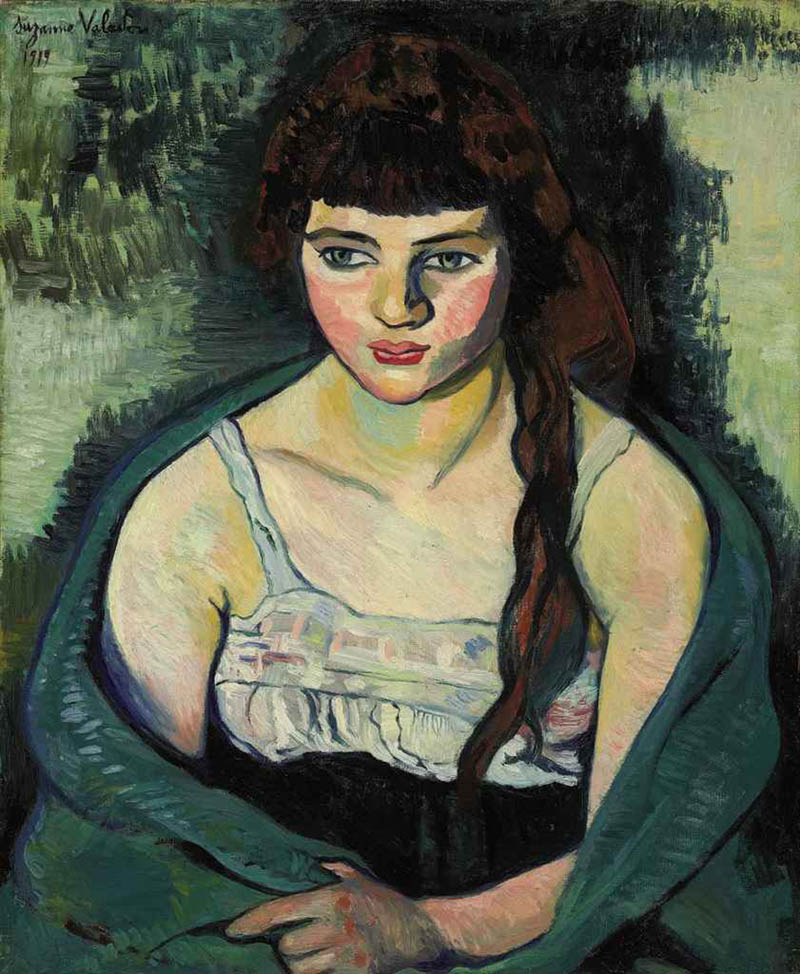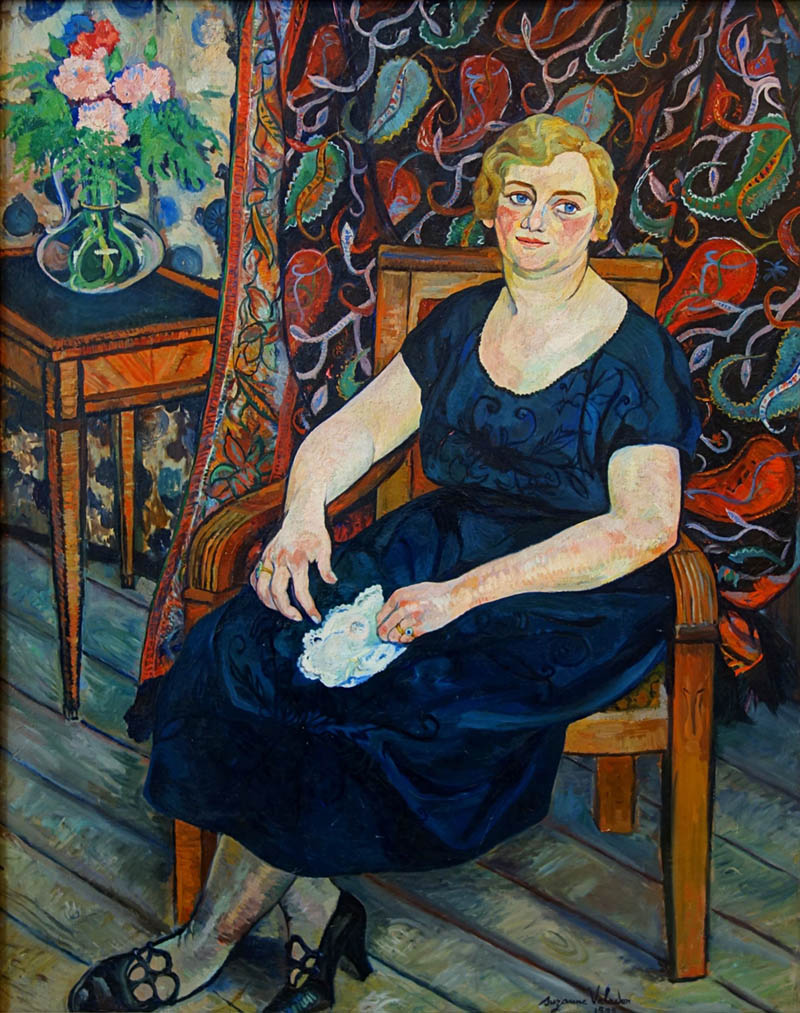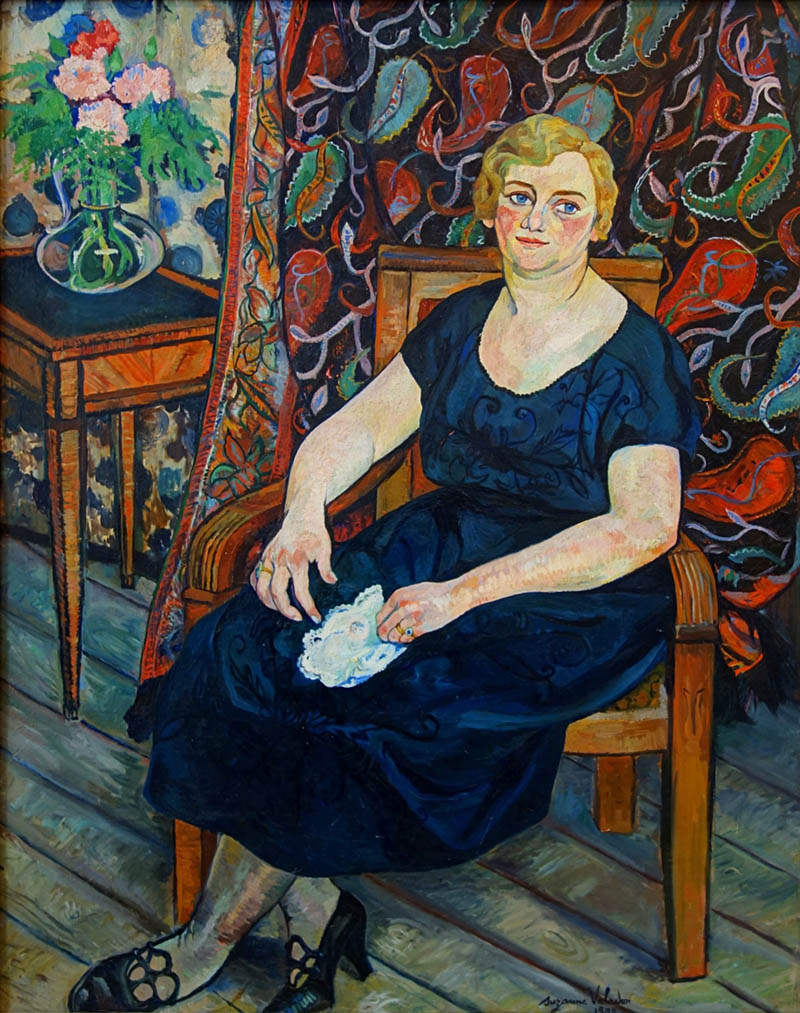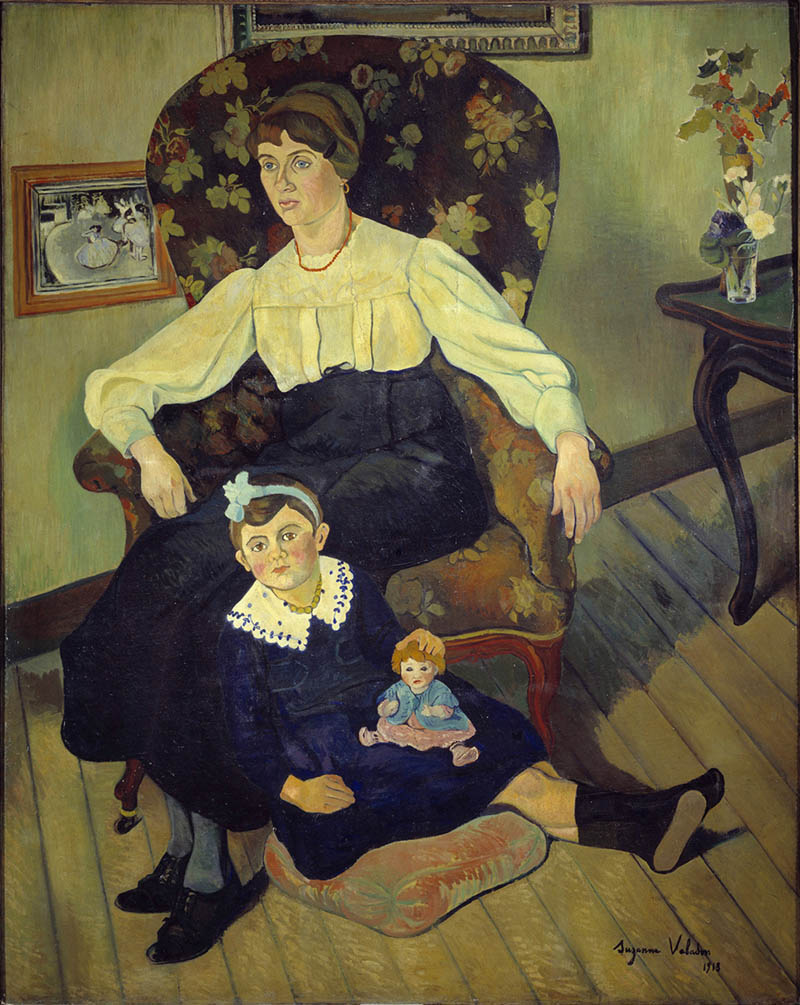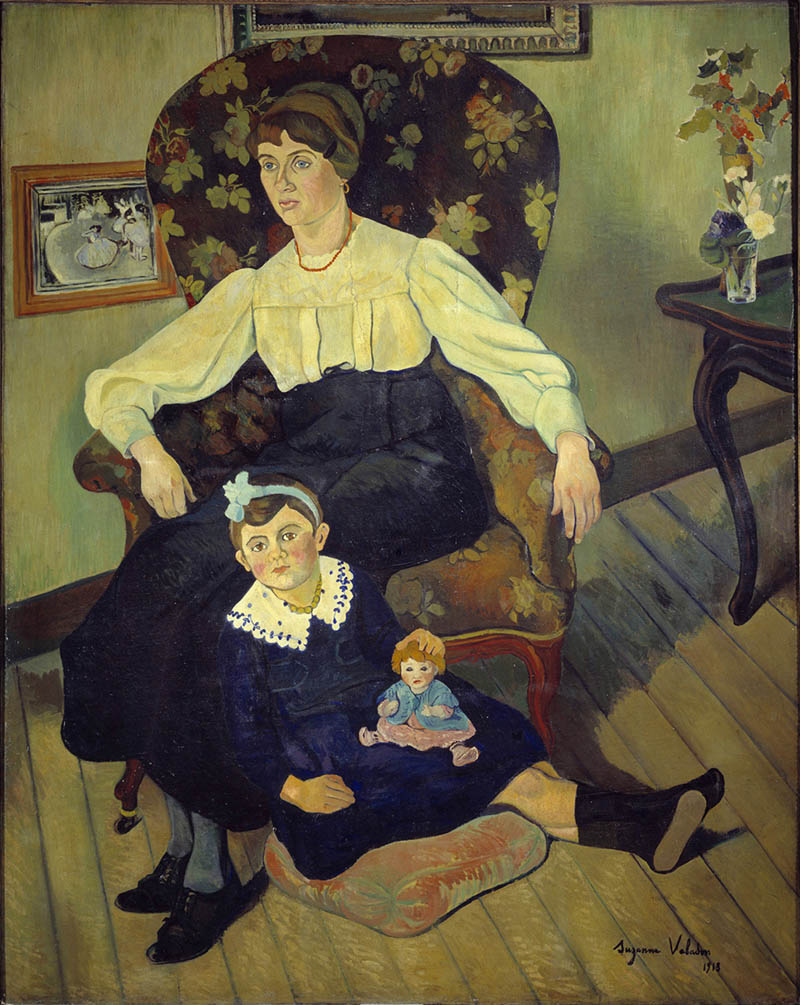 Artemisia Gentileschi
Artemisia Gentileschi (1593–1656) was an Italian painter, with a great knowledge of composition and design techniques (see Day 205). You might also notice that her artistic style is very similar to Caravaggio (see Day 100). She was quite successful and was producing professional work by the age of fifteen.
Unlike many other unfortunate female painters who were named "anonymous" by critics, Gentileschi was the first woman to become a member of the Accademia di Arte del Disegno in Florence. That's quite an achievement for her time.
As we look at some of her masterpieces further below, we'll notice that most of them show a violence towards men. This could've been influenced from the time she was raped (age 19) by a scoundrel named Agostino Tassi. He worked with a master painter by the name of Orazio Gentileschi, which was Artemisia's father. Evidently Artemisia wasn't his first victim, but she was the one that helped get him prosecuted. After the seven-month rape trial, it was discovered that Tassi planned to murder his wife, had committed incest with his sister-in-law and planned to steal some of Orazio's paintings. So yes, this scumbag probably influenced her subject matter, even though the themes of "David and Goliath" and "Judith Slaying Holofernes" were repeated throughout history by many masters.
Here's a self portrait of Artemisia as well as her sometimes violent masterpieces.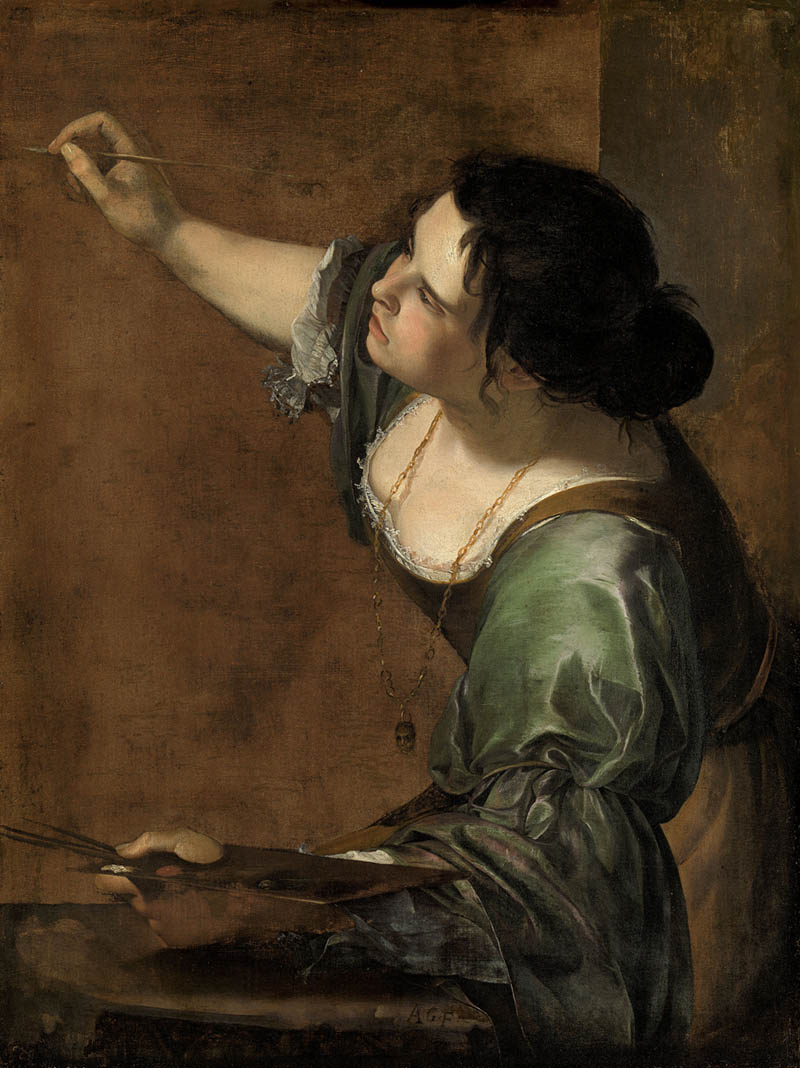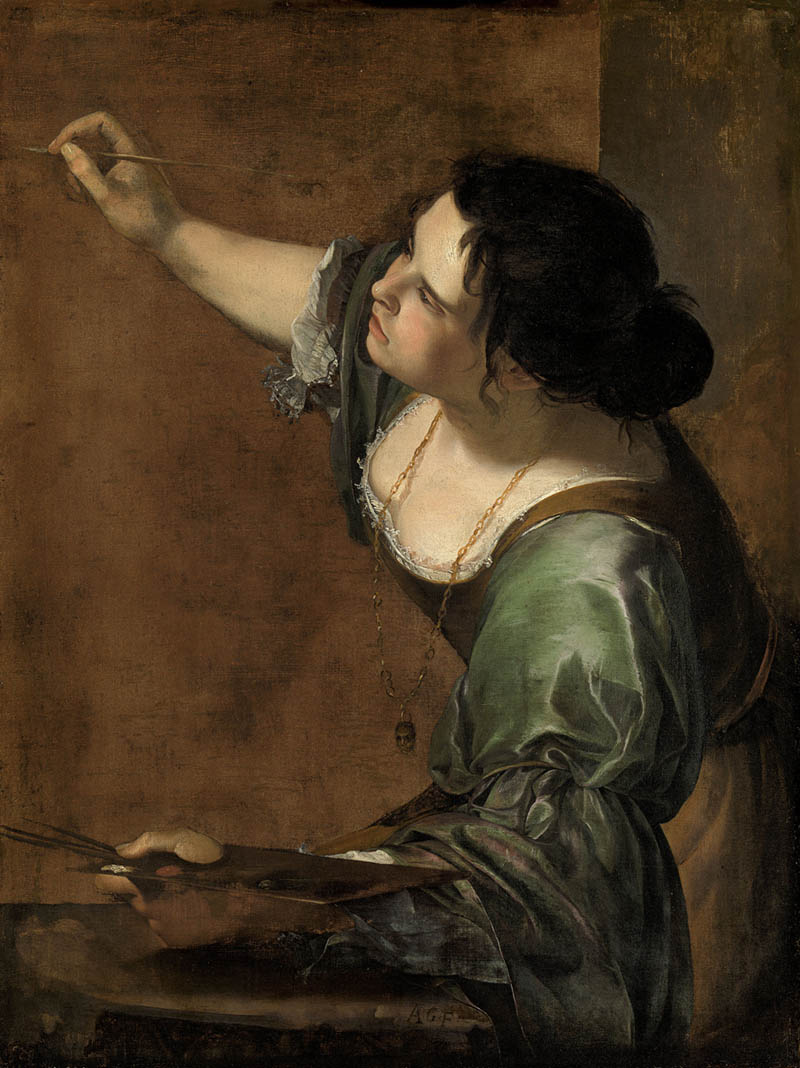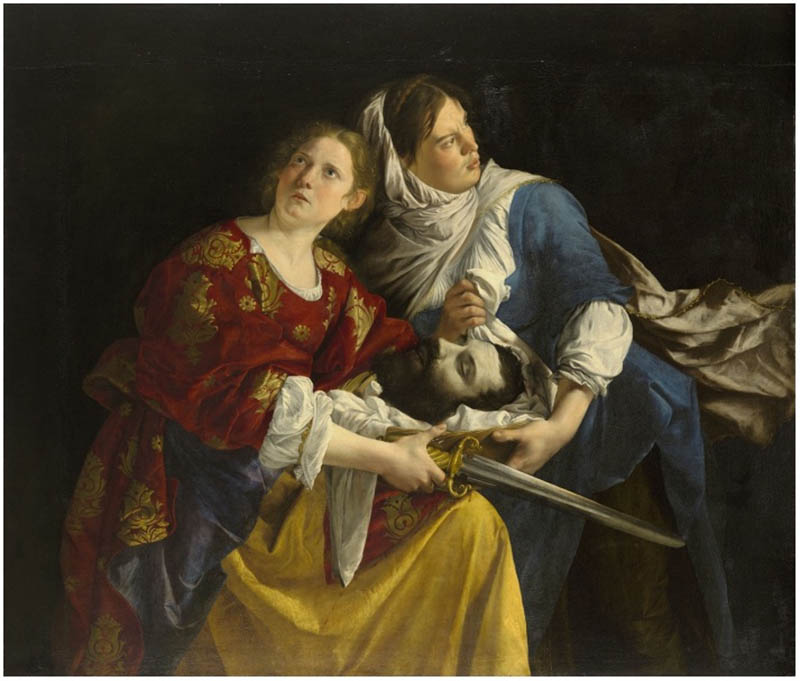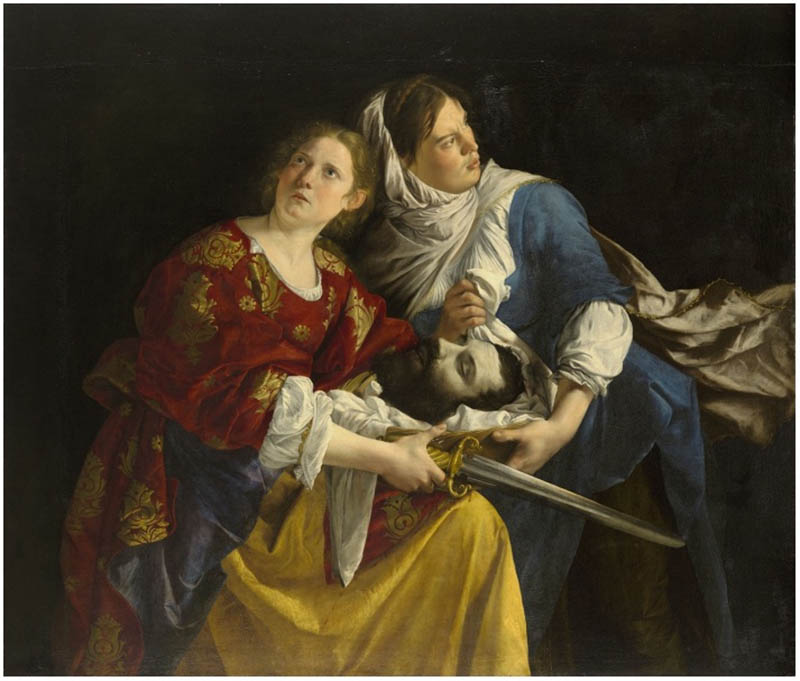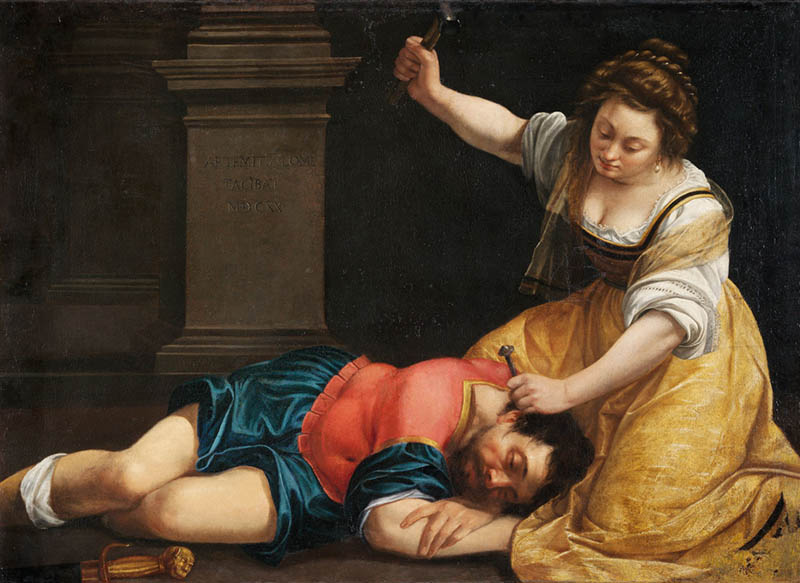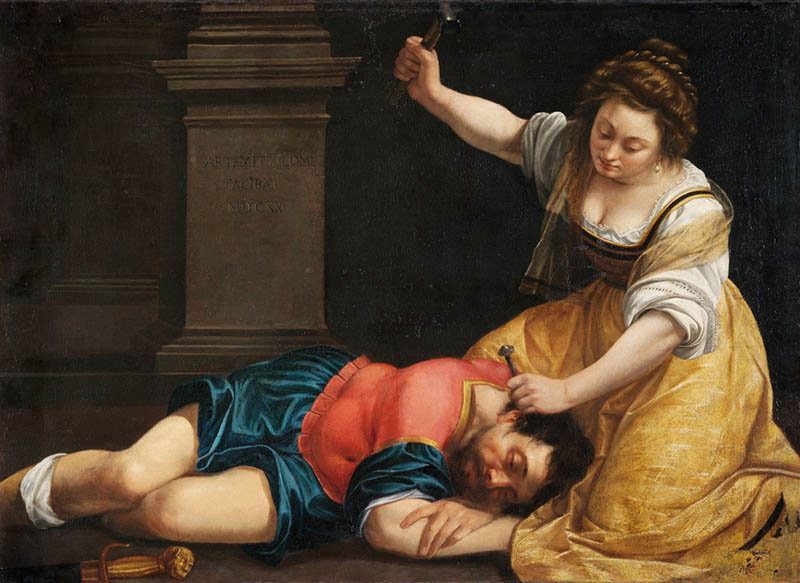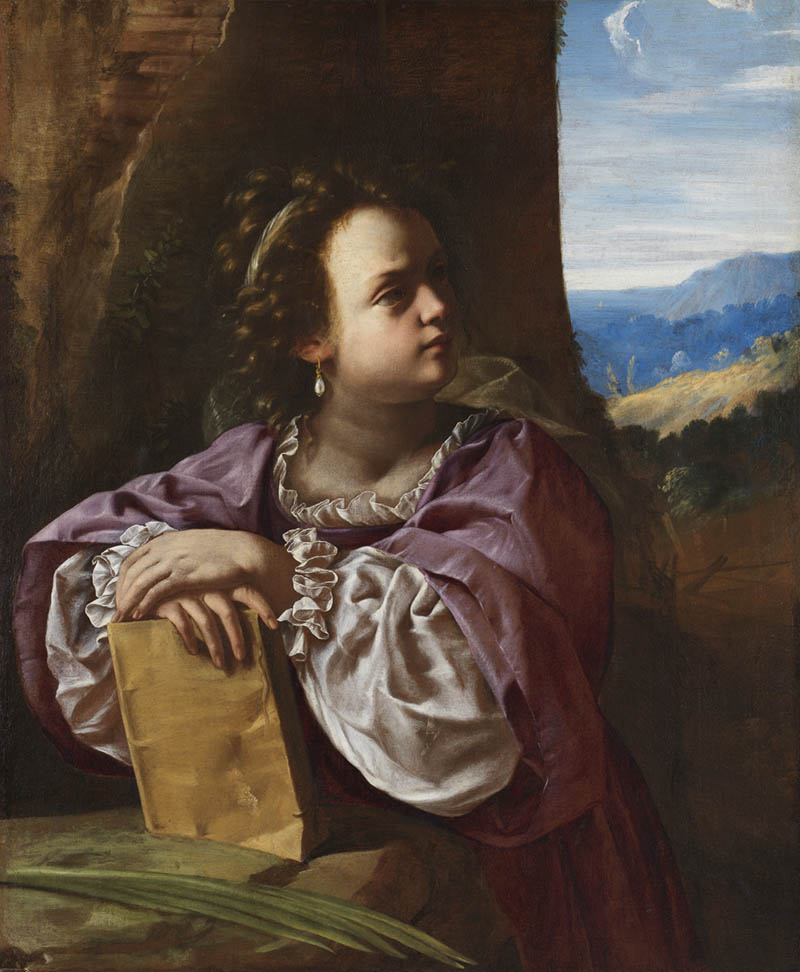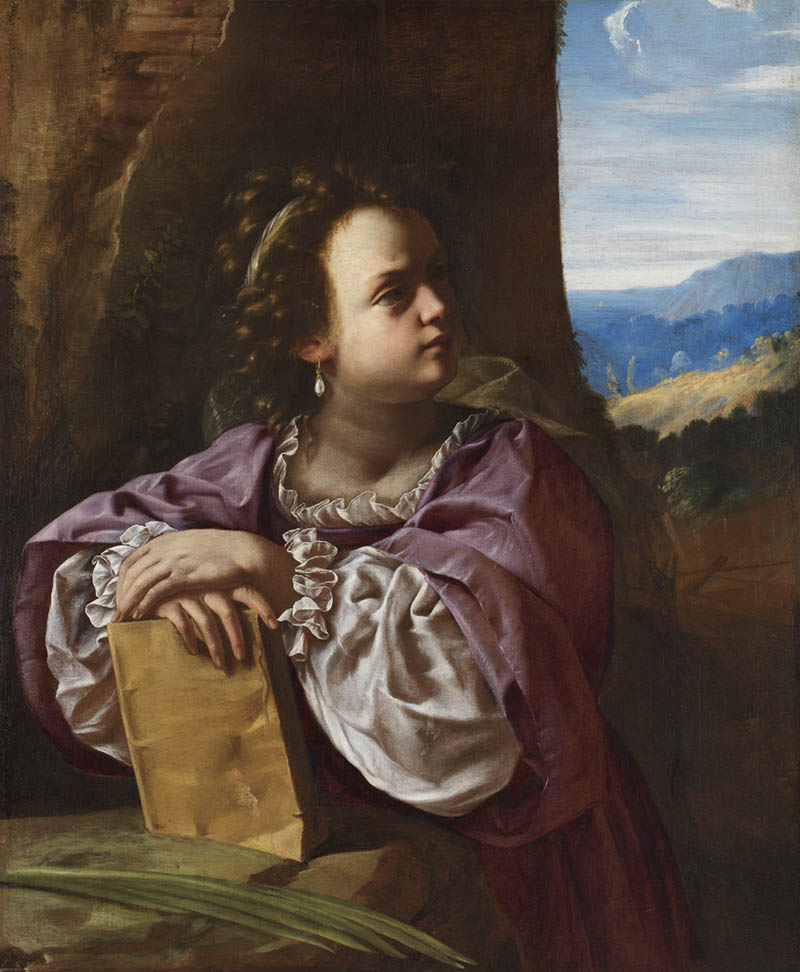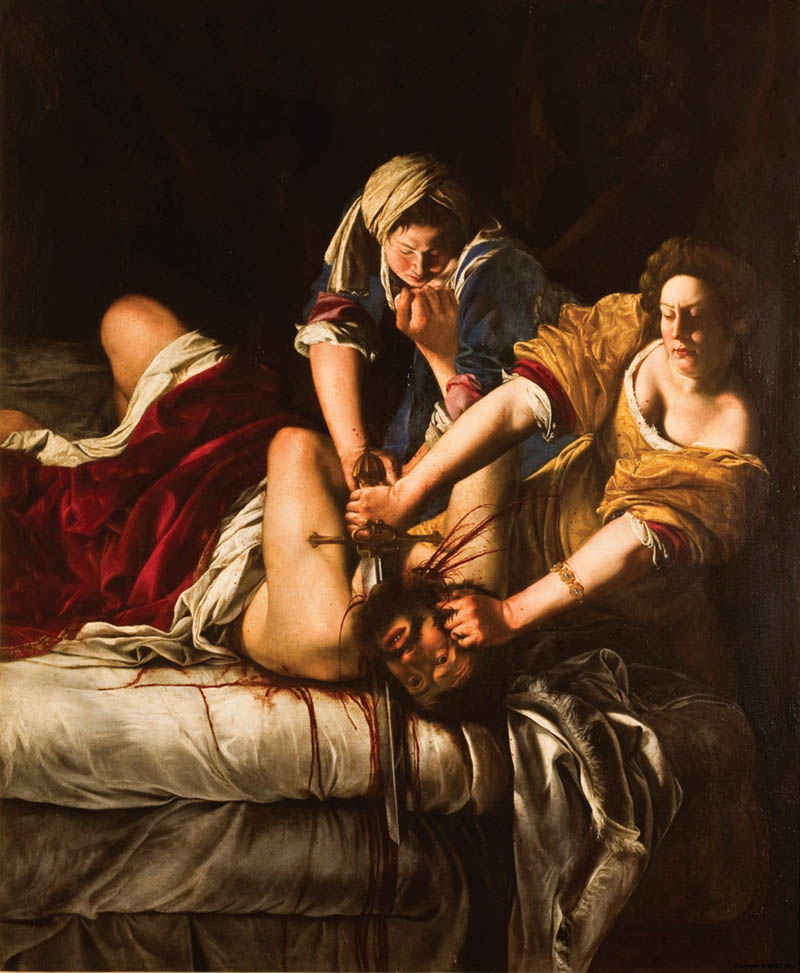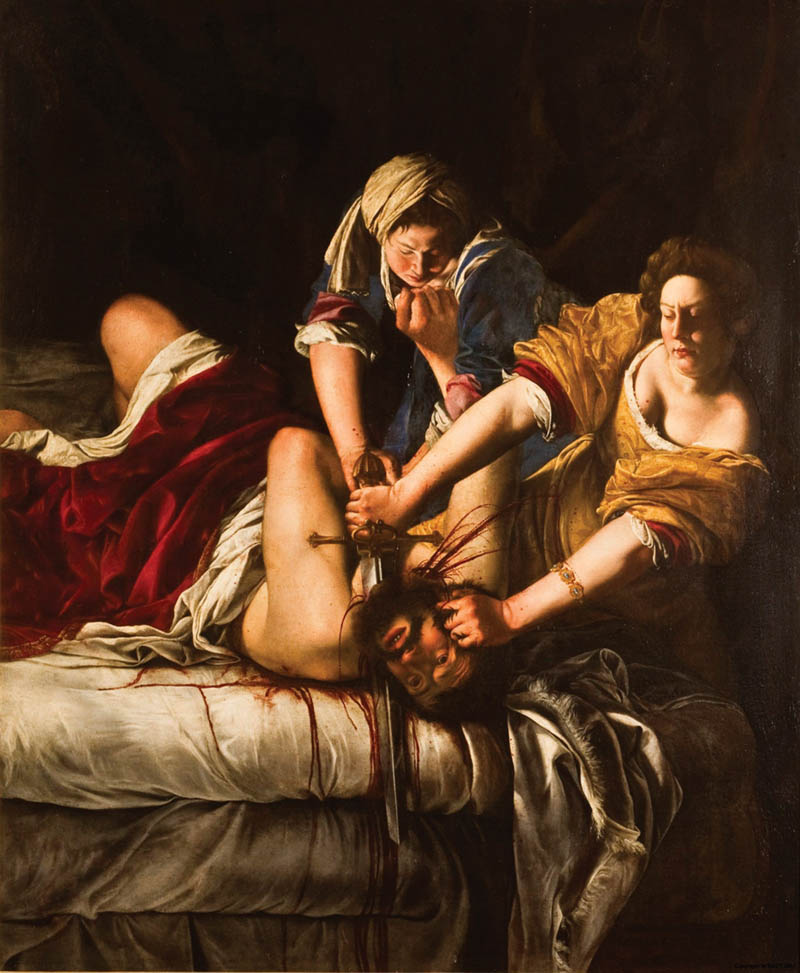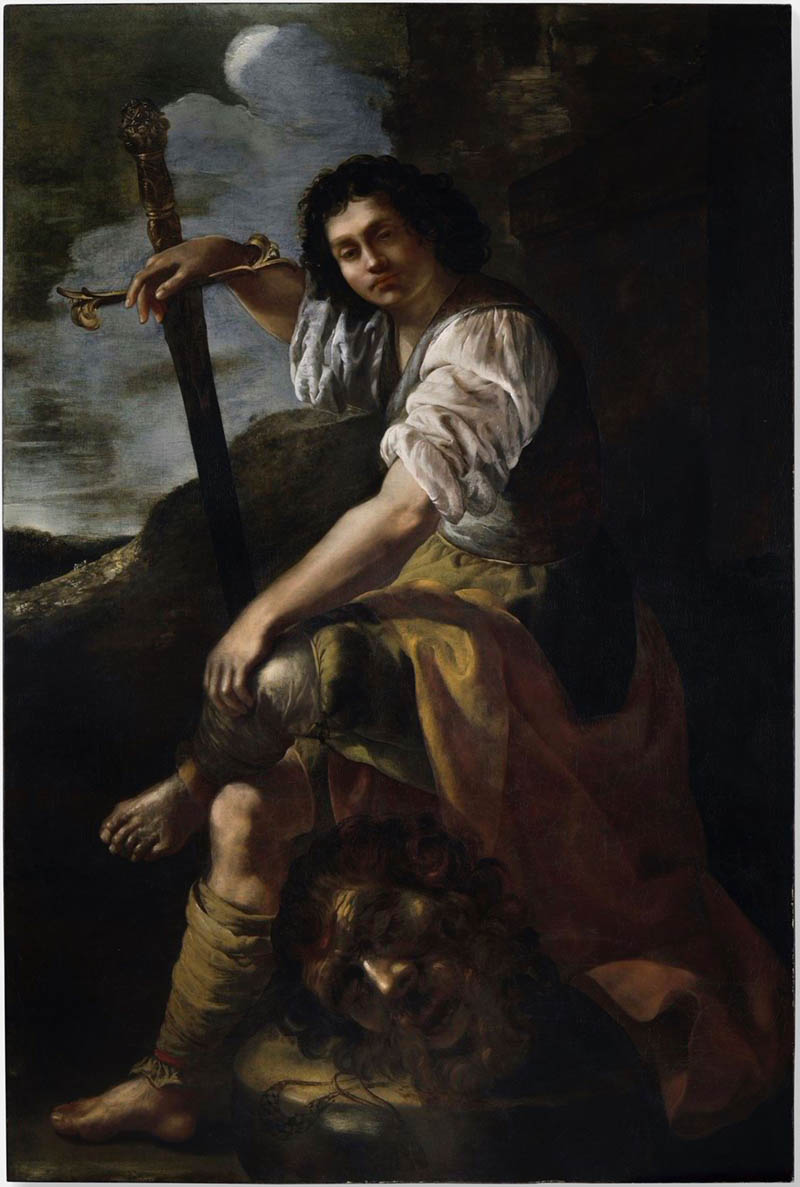 Angelica Kauffman
Maria Anna Angelika Kauffmann RA (1741–1807), or Angelica Kauffman for short, was a Swiss Neoclassical painter who was rather successful in London and Rome. Looking at her self portrait and masterpieces below, you'll see how great her skills were. She definitely had strong design and composition skills that can be seen in the well organized group paintings full of unity, movement, and rhythm. 
Angelica's father was not wealthy as a muralist artist, but evidently a great inspiration for his daughter. She was a child prodigy who also knew many languages and music. She ultimately chose art as an area of focus, mostly because a priest warned her that opera was filled with "seedy people." Thankfully she chose art and we can enjoy her talents centuries later.
Here's her nice self portrait as well as many of her masterpieces. Try to notice some of the design techniques she uses in each of them. There are many!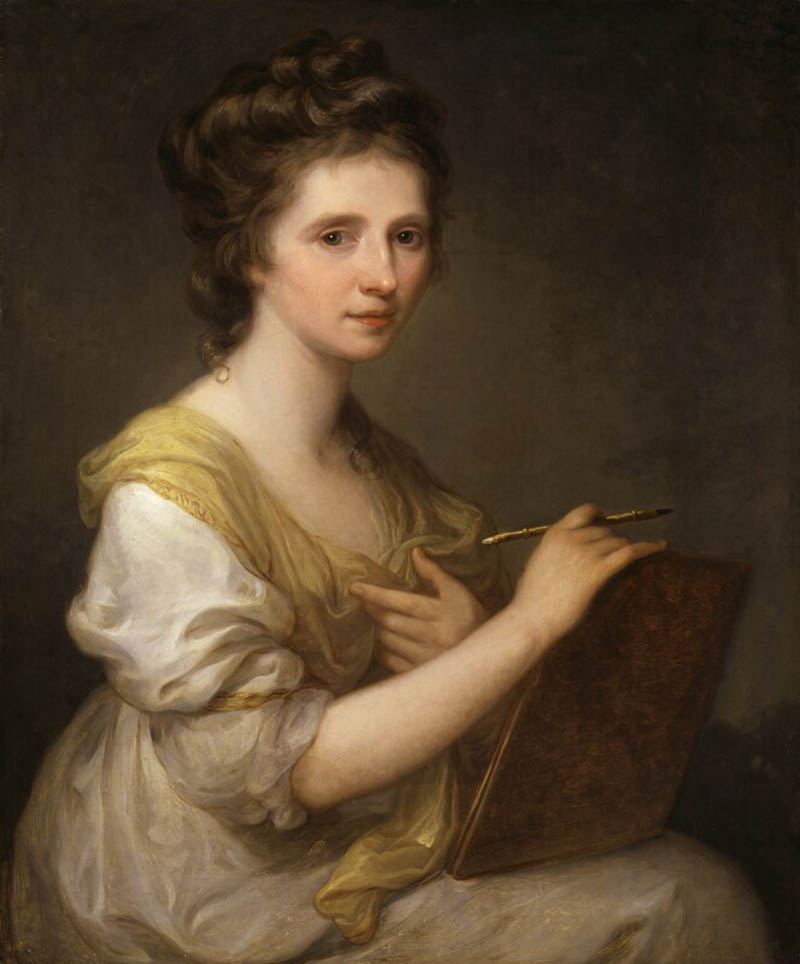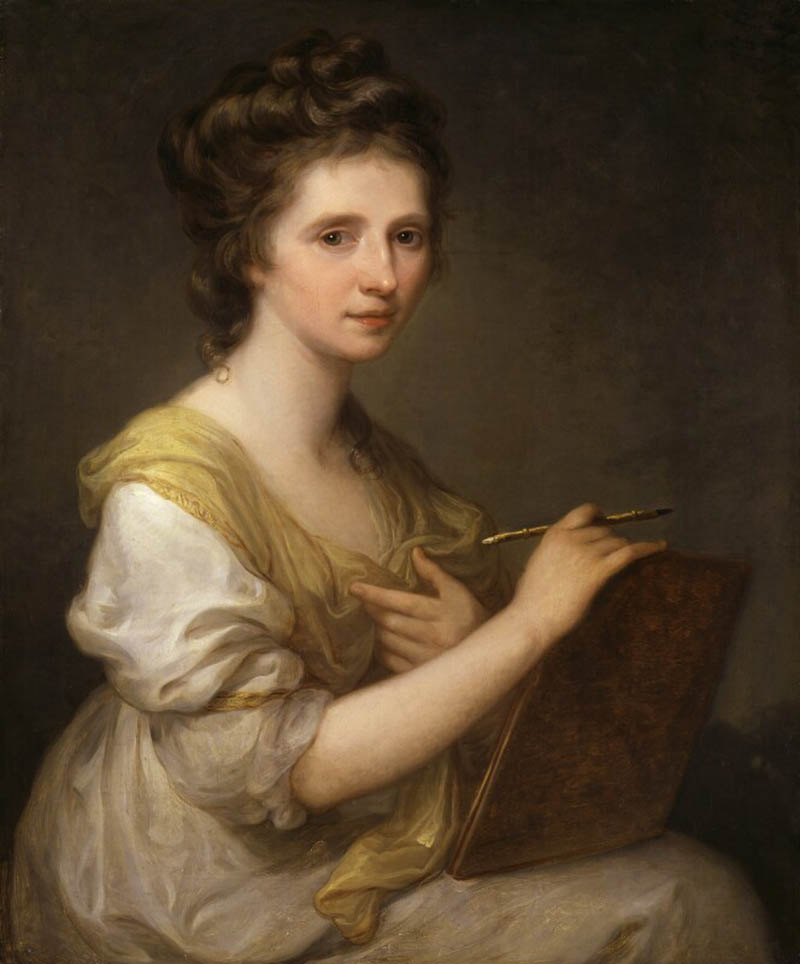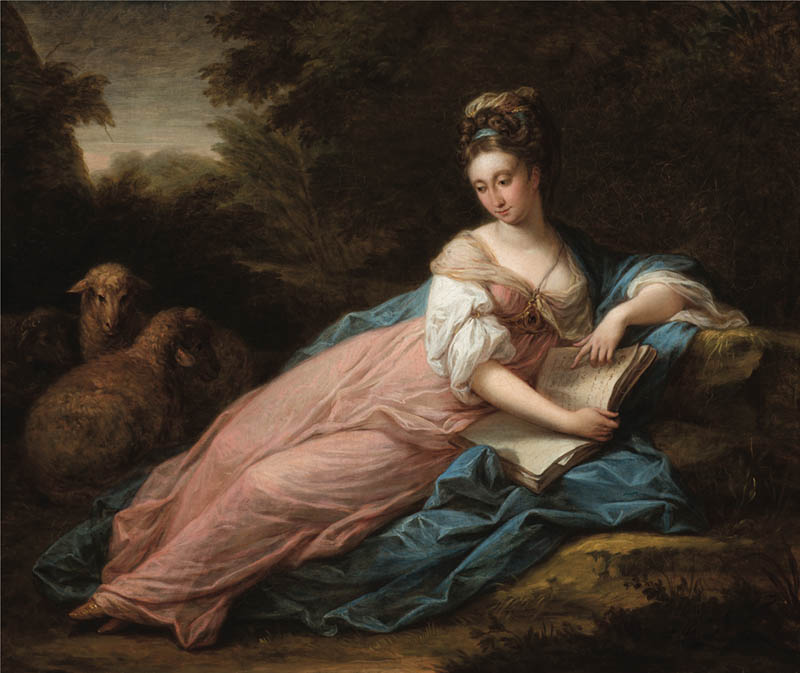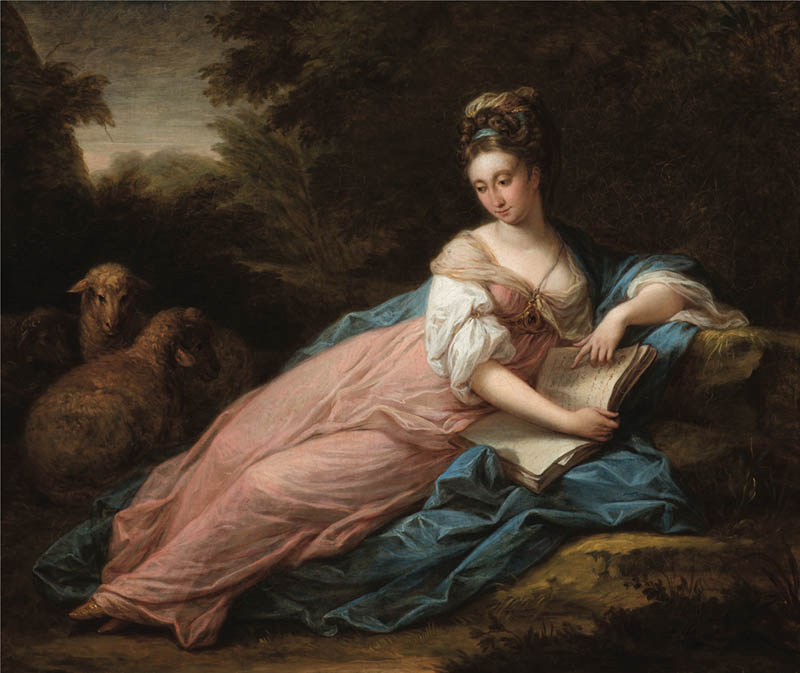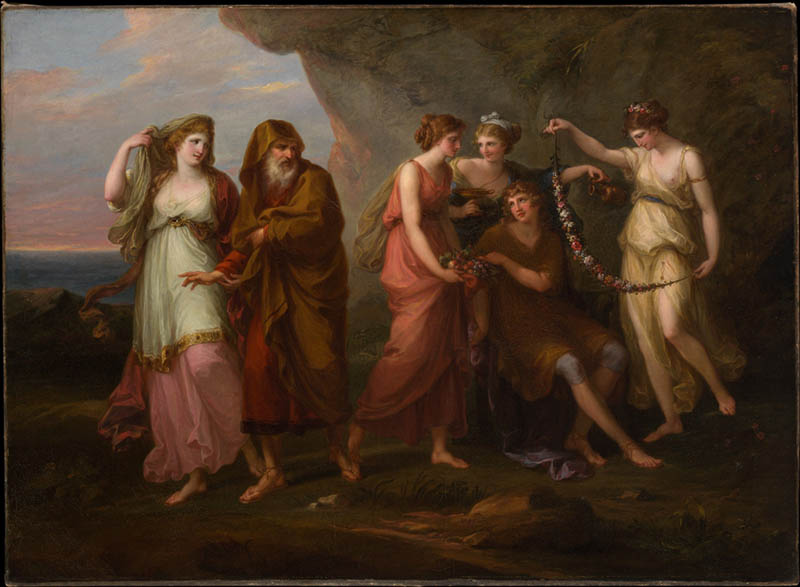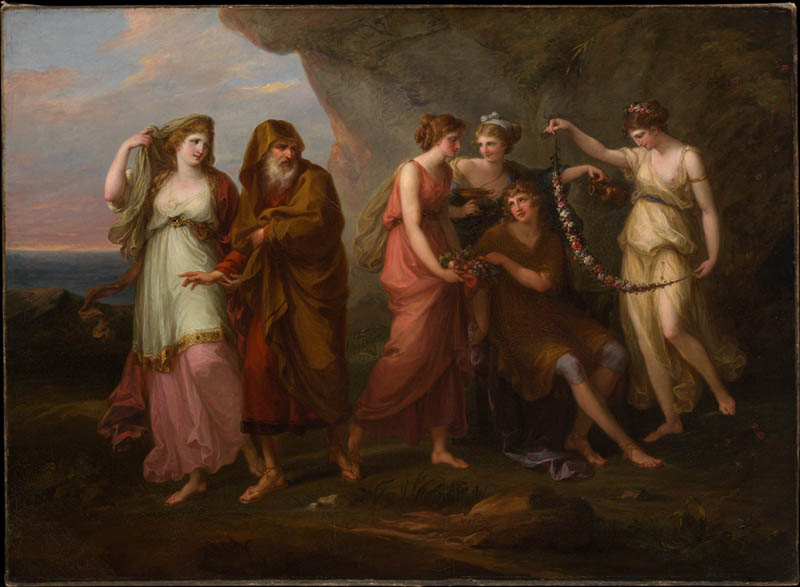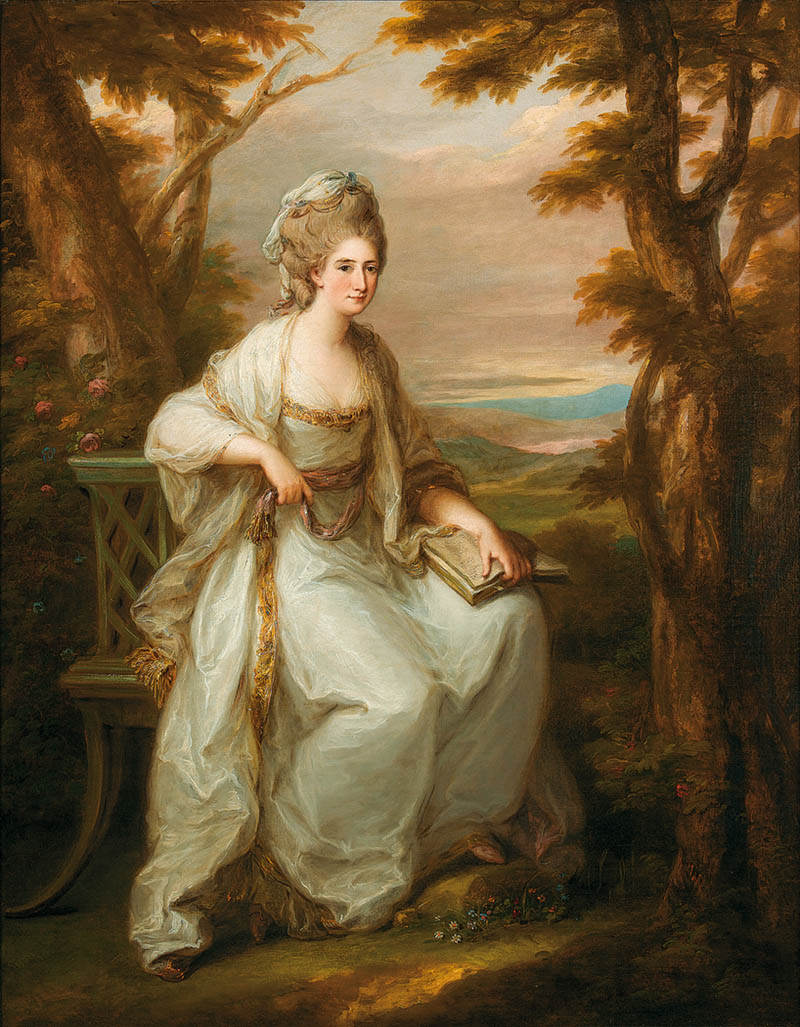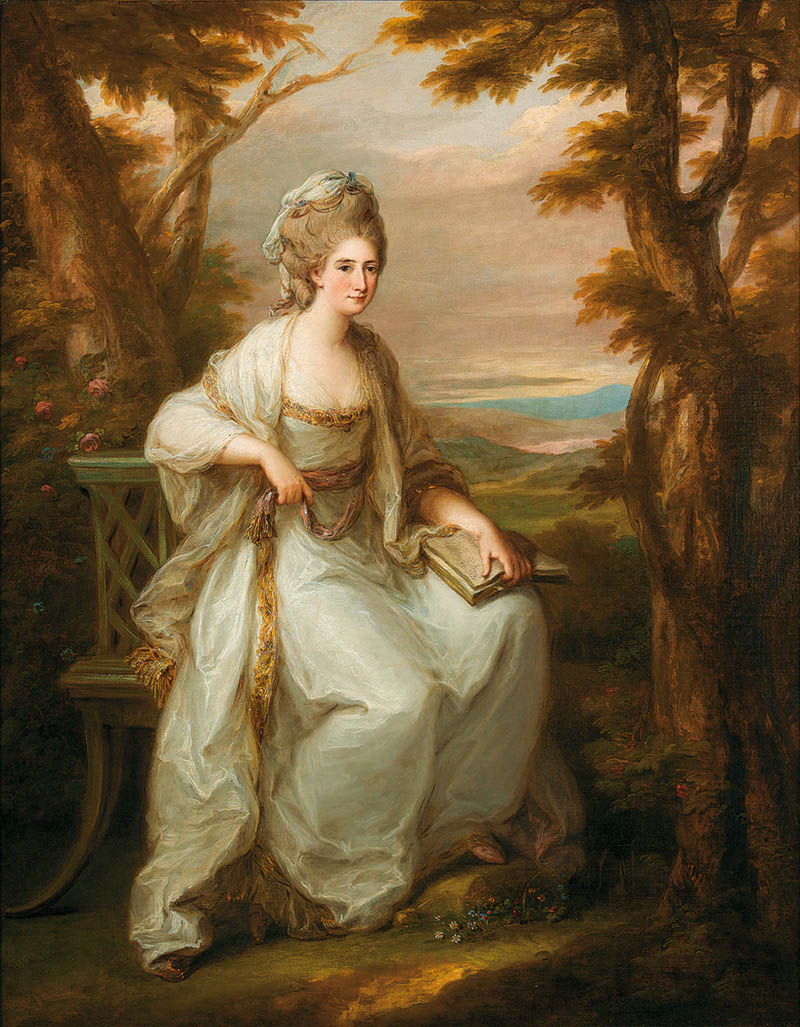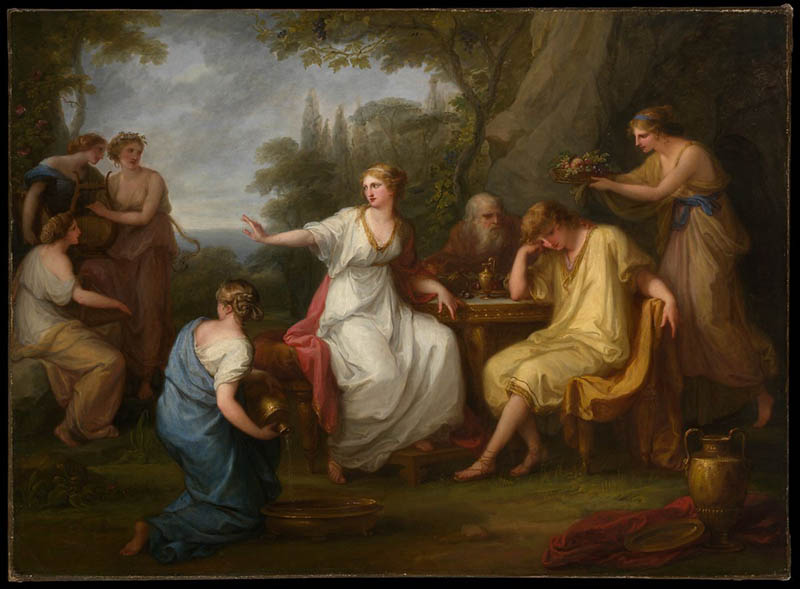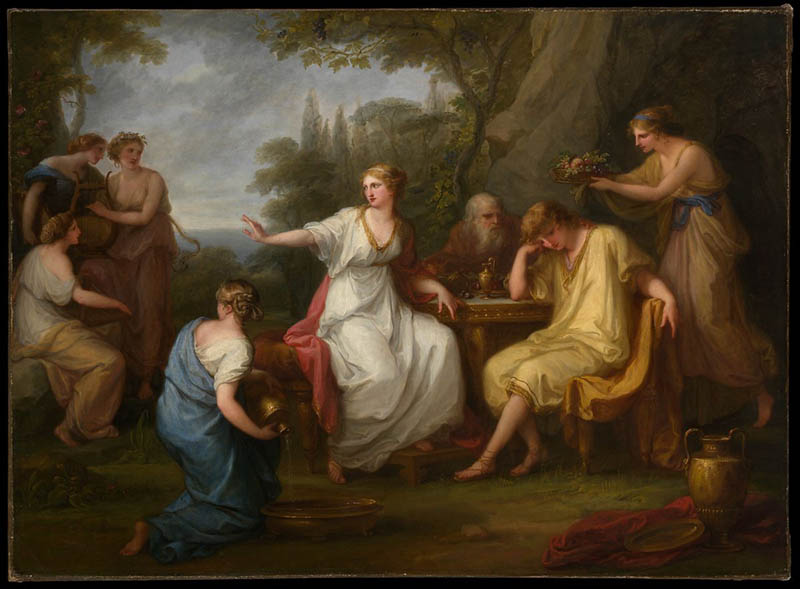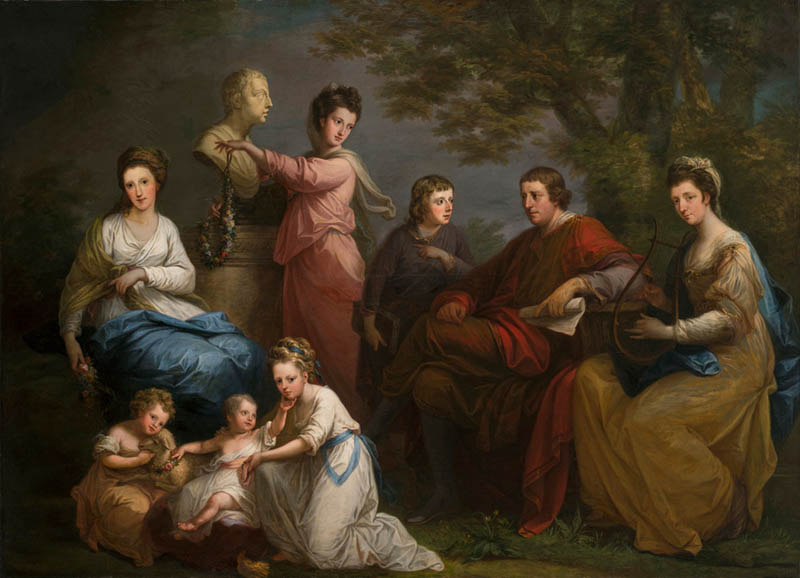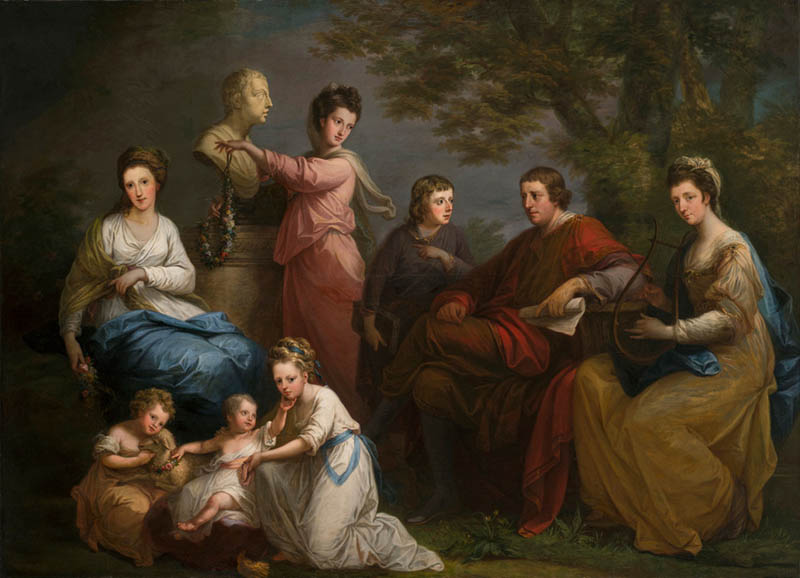 These seven female painters were all extremely talented and deserve the title of master painter. Not only was their artistic style consistent, but also their use of composition and design techniques. Grab one of the images and analyze it to dig deeper inside their head.
That's it for this one, thanks so much for the support. See you next time!