Your Portfolio is like a Window for Shoppers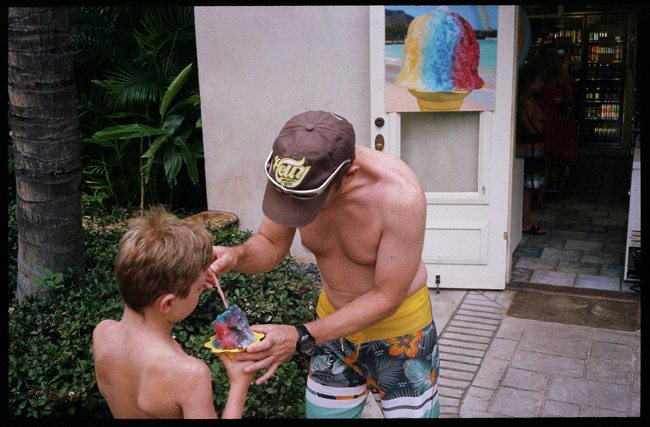 #388
If people are window shopping they need to see something that is unique and captivating…or at least something that they are interested in. Like a nice cool, refreshing Shave Ice (seen above). This is why so many companies spend so much time designing their window displays. It's their chance to lure the customer in to explore everything further. Your portfolio has to be just as strong, and very similar in fashion.
If you look at an artists Flickr or Instagram Feed and you see their first 6 images, you should be able to tell what the rest of it will look like. If it's scatterbrained…one of food, one of a camera, one of a puppy, one fine art photo, one landscape photo with an iPhone, some color, some black & white…then we have already lost interest in their art. They potentially missed their chance to lure us in and follow their work. Of course, some feeds could be more personal, day-to-day stuff, but that should be clearly and obviously separate from the place you say "this is my absolute best work."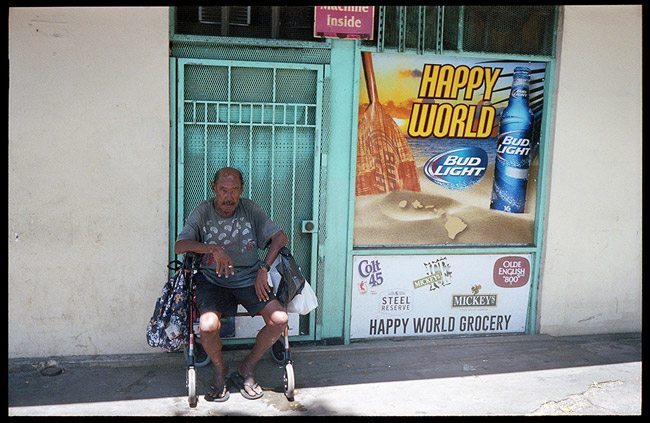 Storefronts can be easily read like people, just like an artists portfolio can be easily read. And no matter how great the advertisement, there are some places we know we don't want to explore more. An inconsistent, badly organized portfolio is similar to a shady character lurking around your storefront…it can easily tarnish the way it's presented to others (as seen above).
Artists need to keep their portfolio consistent with their style (Subject, Intent, Finishing Approach. see Day 122), consistent with their message, and consistent with their medium. If everything is wishy-washy, then it won't give them the results they need to build a following and encourage the further discovery of their art.
What is too wishy-washy? Well, for instance, artists need to make a hard decision and come to an agreement with themselves…they need to answer the question, "What brings me the most joy when creating my art, and how can I present this in a consistent manner to my audience?" If artists don't know what they like, they can't possibly be consistent. The audience will have no clue of their direction.
Some artists change direction throughout their artistic journey, but first, they are able to set out onto a clear path of focus and determination. If an artist is interested in creating music, sculptures, painting, drawing, photography, then that's fine. Perfectly fine to be interested in all of these mediums. The only thing is, the decision has to be made…where is the focus going to be? Staying focused is key! Concentrating at least 80% of the time on one medium will result in surpassing any plateau's, remaining consistent, and heading towards an artistic style that the audience will learn to adore and identify with.
If you're a photographer, and you like to shoot landscapes, portraits, weddings, and street photography, then you should try to portray a consistent style…kinda like Van Gogh did with his paintings. He had plenty of different subjects, but his intent and finishing approach were consistent (see Day 122.)  Organize your different subjects/events into different pages, albums, or folders. Have a separate Facebook page for your weddings or a separate Instagram for your paintings. Organize the color from the black and white if it makes sense to.  I have my travel/street photos separated by color and B&W, but not my fine art photos. Whatever makes the most sense for your art. The key is to be consistent in order to build a following.
You will find consistency easily if you use your happiness as a compass.  What subject matter makes you the happiest (it's hardly ever what makes you money). Which one is it? Do you like shooting landscapes better than weddings? Well, it might sound like a no-brainer, but focus about 80% of your time on your landscapes and perhaps you will begin to make money off of the images. It shouldn't ever be about the money, but if it makes you happy and you can make a living off of it, then you are truly living the dream.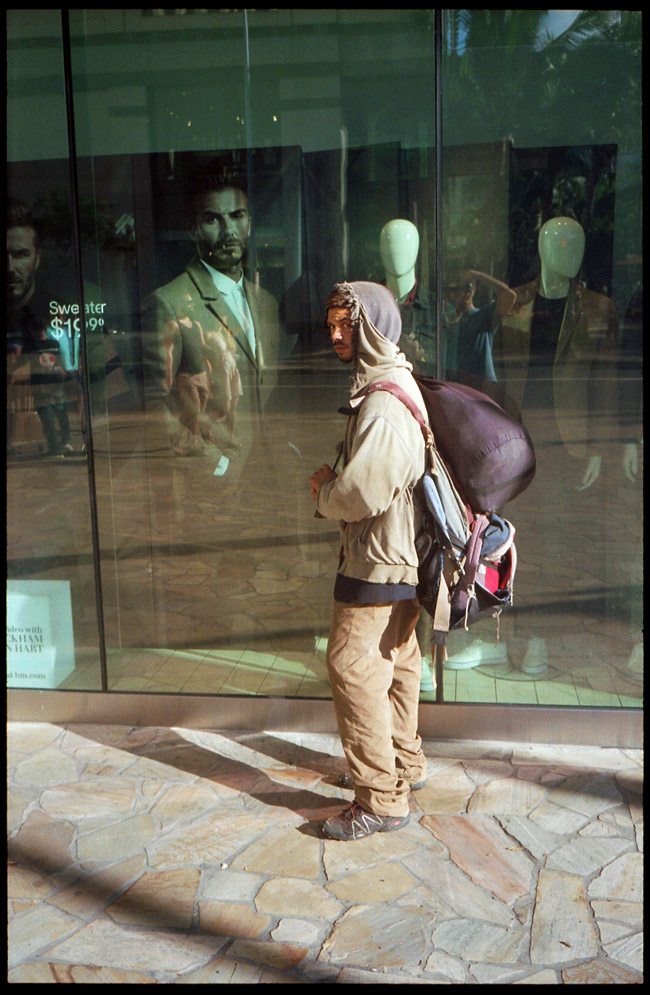 Hopefully, by now, you can see how important an artist's portfolio is. It's the first thing the audience sees which will determine in seconds whether or not they want to explore the art further. Thanks for joining in today everyone, I really appreciate the support! If you ever need anything, please email me and I will do my best to help. Take care!
SaveSave
SaveSave
SaveSave