A Quick Guide to Art Periods, Movements & More
#656
Thanks for joining in to show your support everyone. It's always appreciated!
Today we are going to dig deep into art periods and movements. It may seem confusing and overwhelming to some, but you'll get a great understanding with simple explanations, a clear timeline, and tons of excellent examples. Let's get into it!
Art Periods & Movements?
What Are
When we talk about art periods and movements we're basically talking about art history. That "H" word might scare some artists because it involves dates. Yikes, all those numbers! Math can be the same way. Sure, most of the dates are listed throughout the timeline, but it's nothing to hide in a closet and suck your thumb over.  The dates are mostly interesting to see which artist came first, yet the most important thing is the art. Not to mention, a lot of the periods and movements seem to blur together. Keeping track of it all must be a major headache for historians. All that being said, it still won't stop us from learning about new artists, their movements and gaining a ton of inspiration!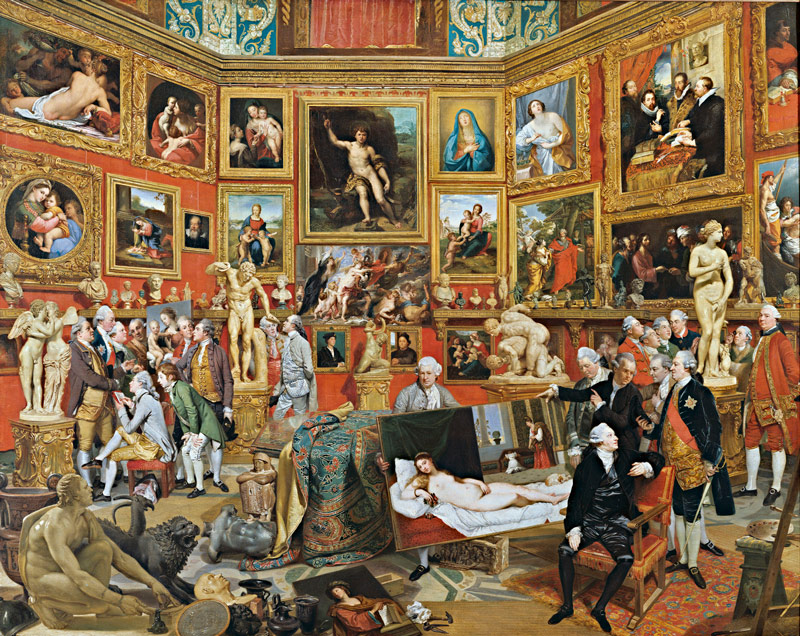 So what's the difference between an art period and movement? It's mostly time, purpose, and region. The periods are based on historical eras, and the movements are usually decided by artists as a group. To put it simply, the movements are the mouth-watering flavor of the food, and the periods are the dishes that the food is slopped onto. These dishes of delicious food can be found all around the world. Get it?
If you're an artist today, it's interesting to note that we're currently in the contemporary art period. Yes, period. Now, if you and your art buddies want to start a new art movement within the contemporary art period, just simply add "ism" to the end of some clever word. Something like "Doge-ism" might suit today's culture. Or if you're a photographer, maybe try "Snap-ism" where a filter makes a 40 year old look 10 years younger. The point is, there doesn't seem to be an end to the use of "ism" movements as we'll see further below. That's perfectly fine. Variety is the spice of life…and art.
As you scroll through the timeline, if you see the name of a movement that's interesting, just click on it and you'll see some related images. If you like what you see, save some to your computer and use it for inspiration for your own art.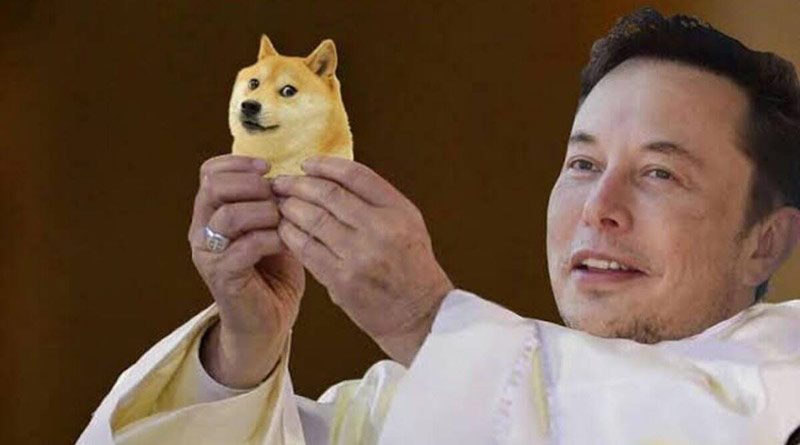 Timeline & More
Art Periods & Movements
Prehistoric Art
We'll see plenty of art periods and movements below, but we can't forget about the prehistoric art found in caves. They are the "OG's" of art. This next example is a photo of the oldest painting from about 40,000 years ago. Now that's old! We can see the cow in the lower-left corner, but what's up with the hand impressions in the upper-right corner? Is this what inspired "hand turkey" art?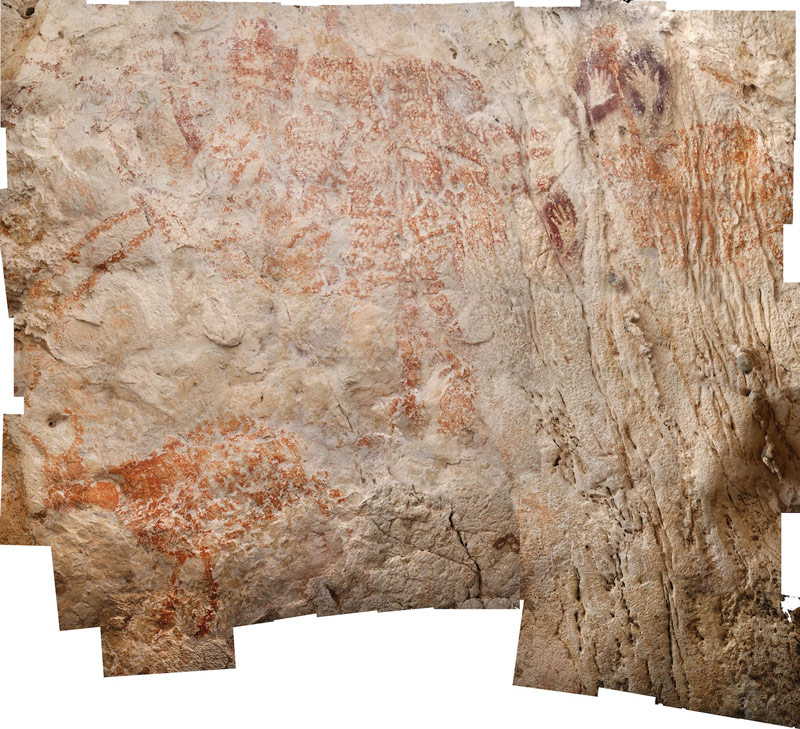 Ancient Classical art
Minoan art c. 3000-1100 BC
This super old piece could almost pass for a Picasso or Matisse painting, don't you think? That's why it's important for us artists to look back and learn from the art that came before us. We can learn so much from them! 
The composition might seem simple, but they are effectively using design techniques like figure-ground relationship (FGR)(see Day 21), aspective view (see Day 78), separating shapes (see #374), gamut (see Day 38), and arabesques (see Day 17). Wow!
Unfortunately, as the timeline nears the end, you'll see how these powerful design techniques start to fade away. Mostly around the 1940's. So sad.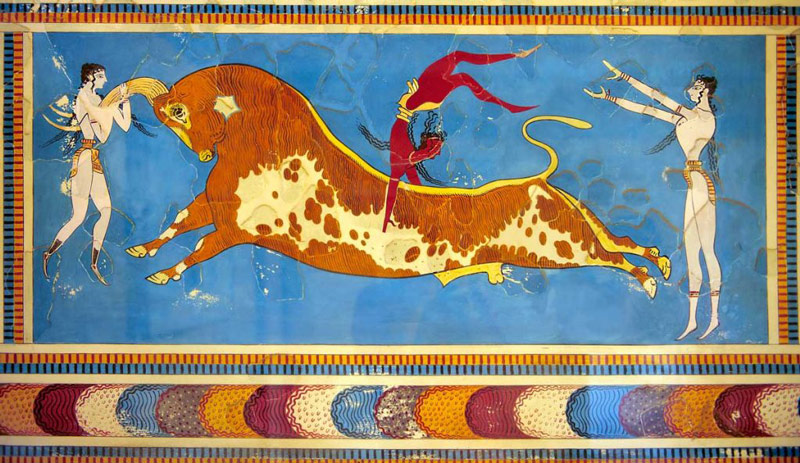 Ancient Greek art c. 1050-300 BC
Throughout the timeline, you'll see a lot of images that relate to other articles or have been previously analyzed (see links under images), like this one for instance. A sculpture of Laocoon and His Sons being attacked by huge serpents.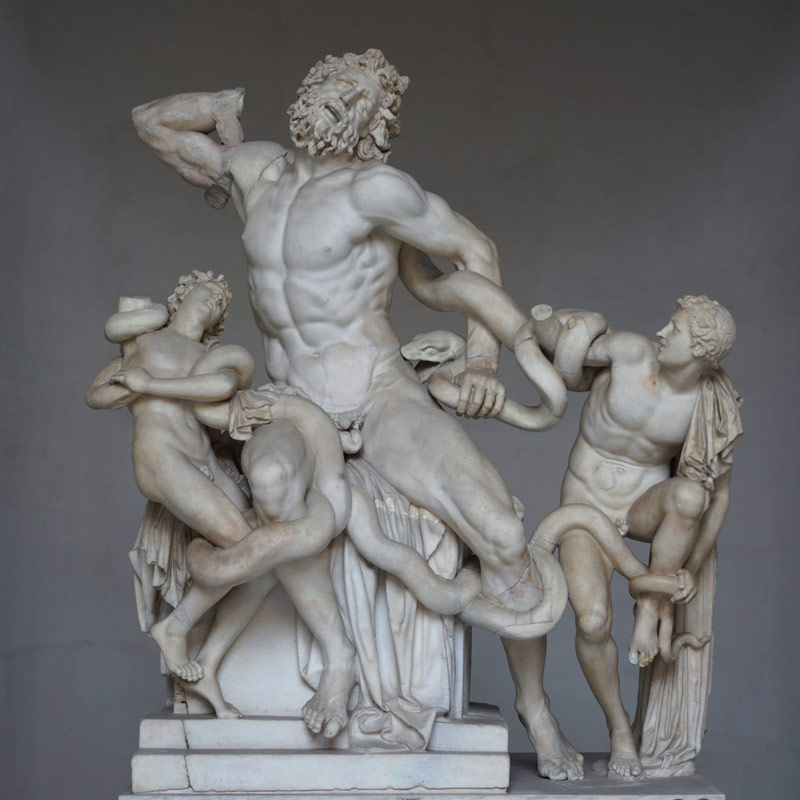 Roman art 753 BC – 476 AD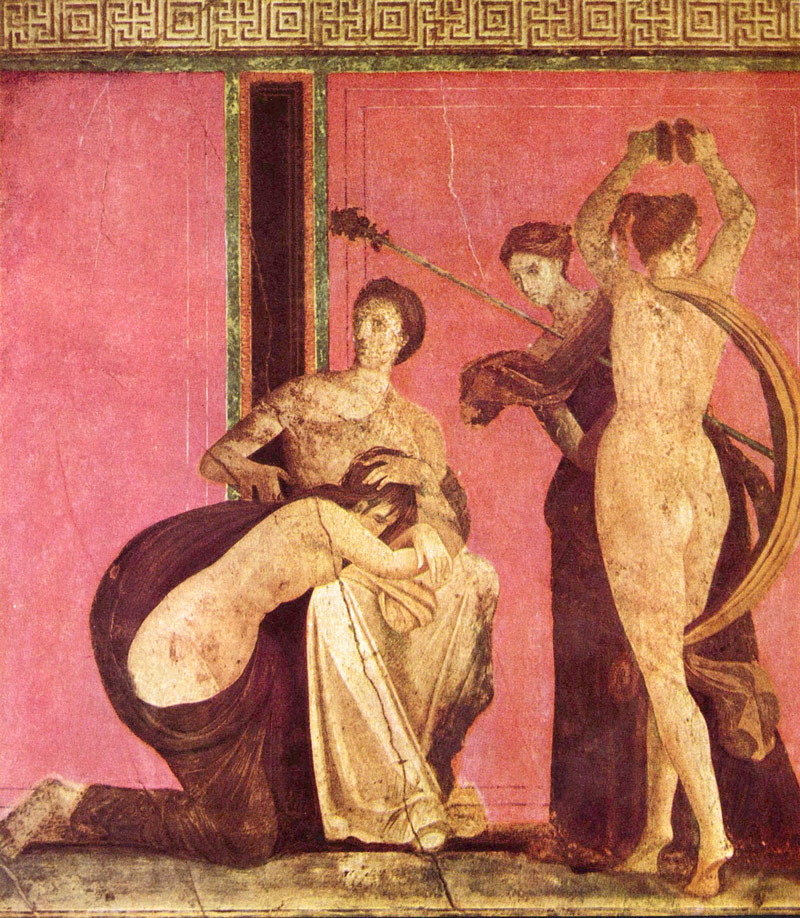 Medieval art
Early Christian 260–525
Migration Period 300–900
Anglo-Saxon 400–1066
Visigothic 415–711
Pre-Romanesque 500–1000
Insular 600–1200
Viking 700–1100
Viking art has been making a comeback lately, thanks to the excellent TV show "Vikings" (see #498). This next image is a photo of a Viking axe. The design of the metal might remind you of some recent tattoos.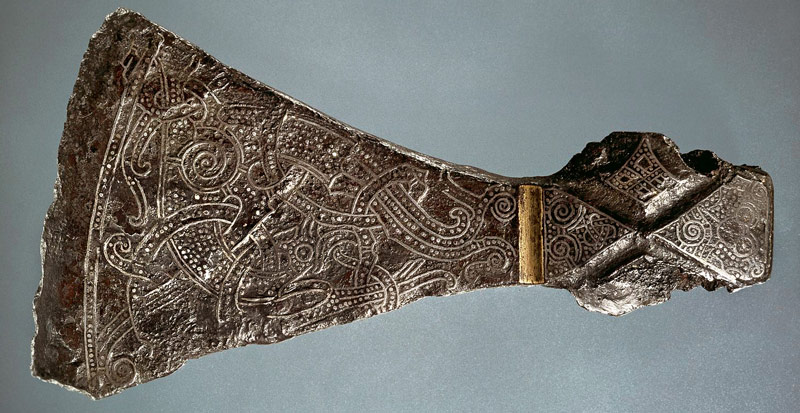 Carolingian c. 780-900
Romanesque 1000–1200
Norman-Sicilian 1100–1200
Gothic 1100–1400 (International Gothic)
Renaissance c. 1300 – 1602
Renaissance c. 1300 – c. 1602, began in Florence
Italian Renaissance – late 13th century – c. 1600 – late 15th century – late 16th century
Many of us know of this art period thanks to Michelangelo and Leonardo Da Vinci, but we can't forget about Sandro Botticelli. His "Birth of Venus" painting is iconic!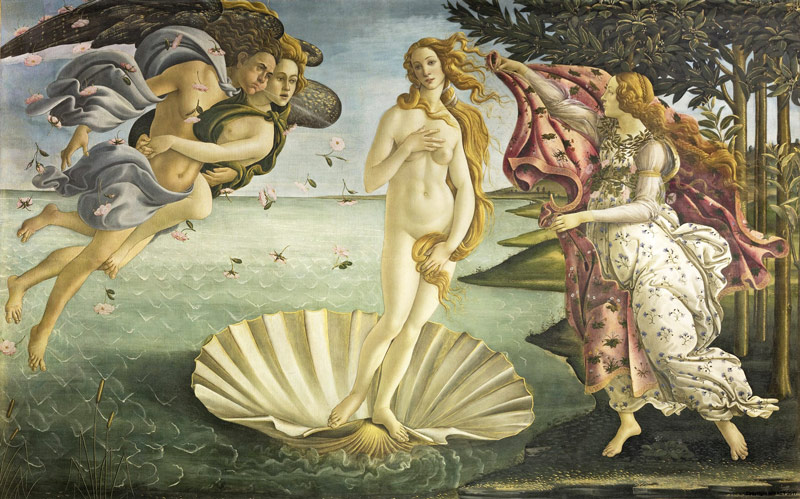 Early Netherlandish painting – 1400 – 1500
If you like highly detailed paintings with interesting creatures, you'll love the work of Bosch.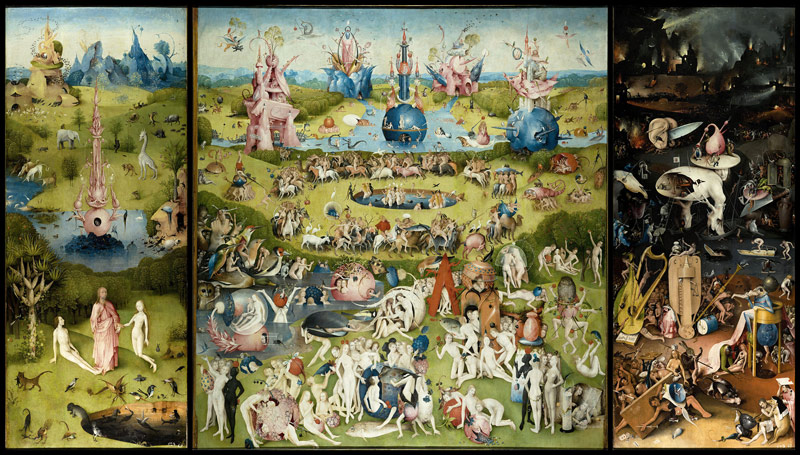 Early Cretan School – post-Byzantine art or Cretan Renaissance 1400-1500
Renaissance to Neoclassicism
Mannerism and Late Renaissance – 1520 – 1600, began in central Italy
This painting tells the popular story of Andromeda and Perseus (see #652). This quirky, drama-filled love story is found in the highly entertaining Greek Mythology (see Day 230 & Day 231).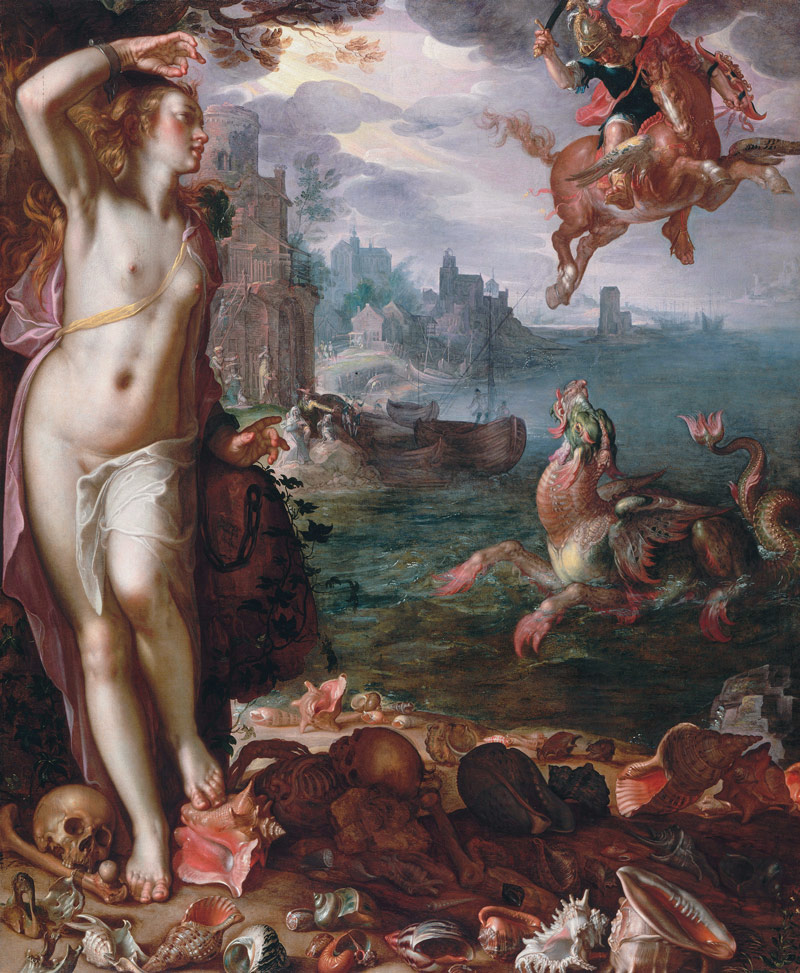 Baroque – 1600 – 1730, began in Rome
Dutch Golden Age painting – 1585 – 1702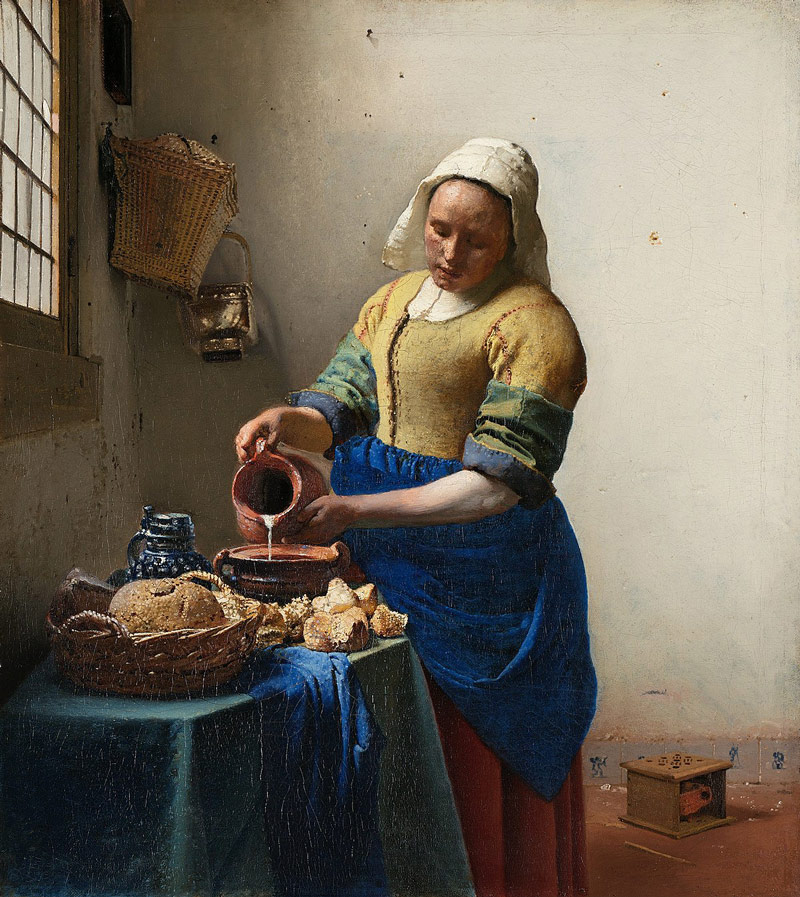 Flemish Baroque painting – 1585 – 1700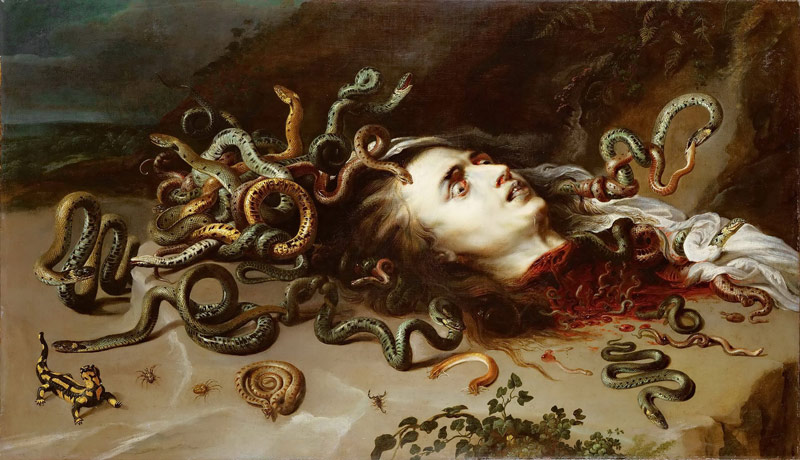 Caravaggisti – 1590 – 1650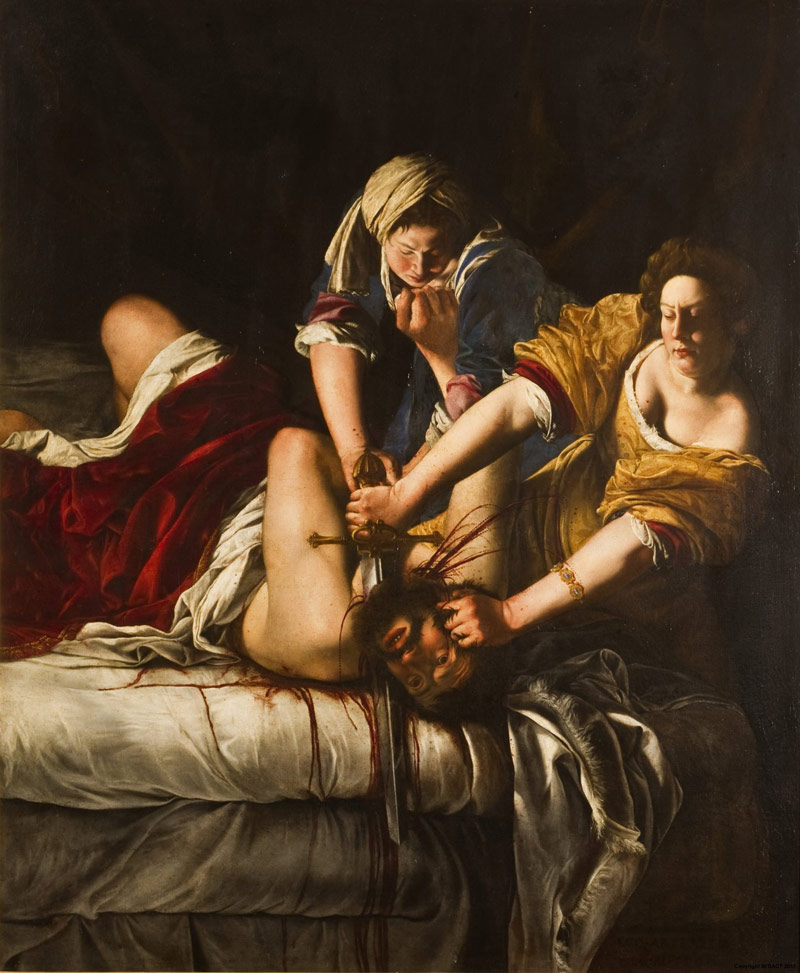 Rococo – 1720 – 1780, began in France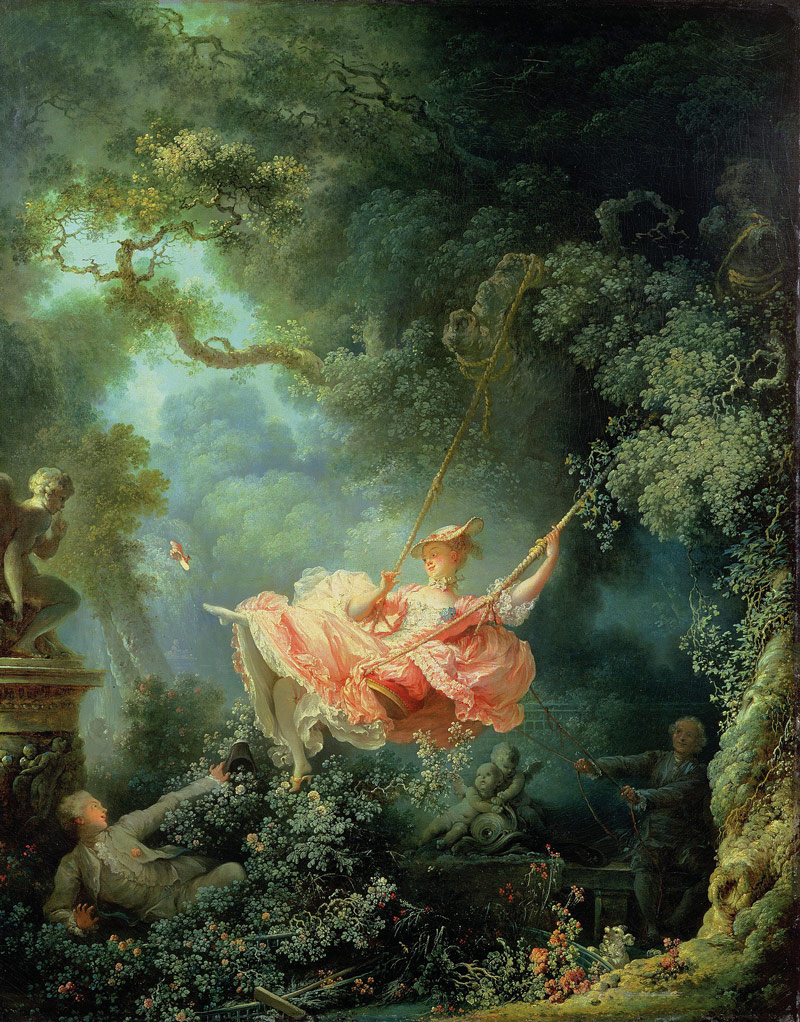 Neoclassicism – 1750 – 1830, began in Rome
We'll start to see words like "Neo" and "Post." Don't let them confuse you. Neo means new, and post means after.
Photos have a hard time portraying how awesome this sculpture is in real life.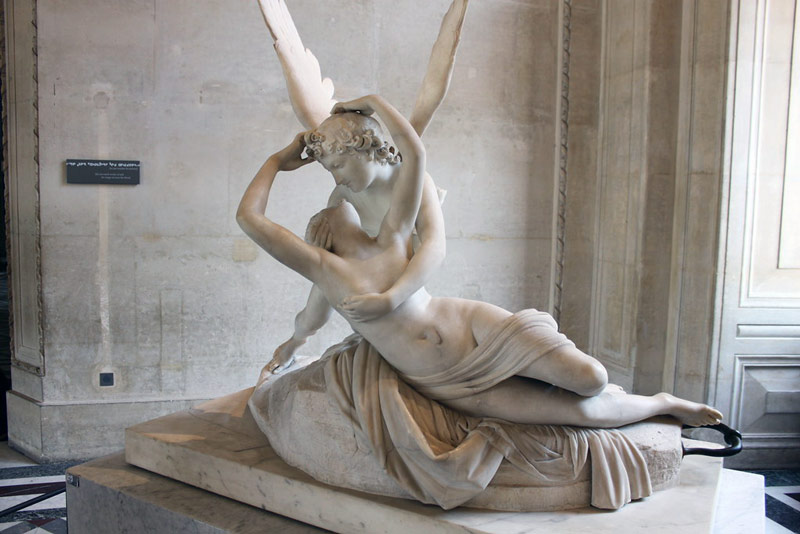 Later Cretan School – Cretan Renaissance 1500-1700
Heptanese School 1650-1830 began on Ionian Islands
Romanticism 1780 – 1850
Romanticism −1780 – 1850
So many great paintings seen so far. Yes, some of my faves!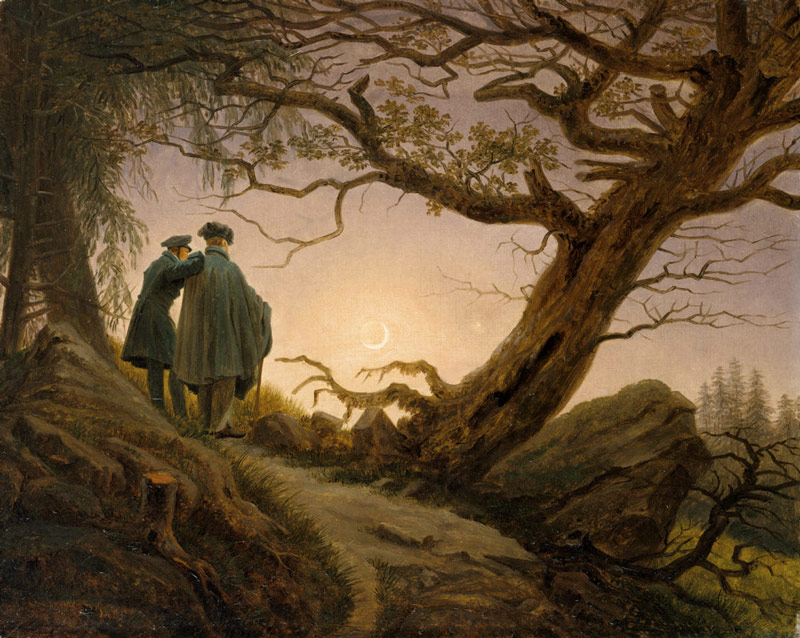 Nazarene movement – c. 1820 – late 1840s
The Ancients – 1820s – 1840s
Purismo – c. 1820 – 1860s
Düsseldorf school – mid-1820s – 1860s
Hudson River school – 1850s – c. 1880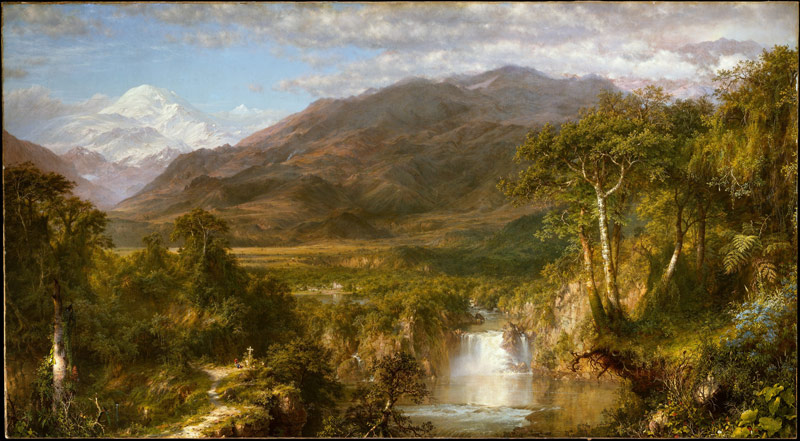 Luminism (American art style) – 1850s – 1870s
Modern Greek art 1830-1930's began in Modern Greece
Romanticism to Modern Art
Norwich school – 1803 – 1833, England
Biedermeier – 1815 – 1848, Germany
Photography – Since 1826
Realism – 1830 – 1870, began in France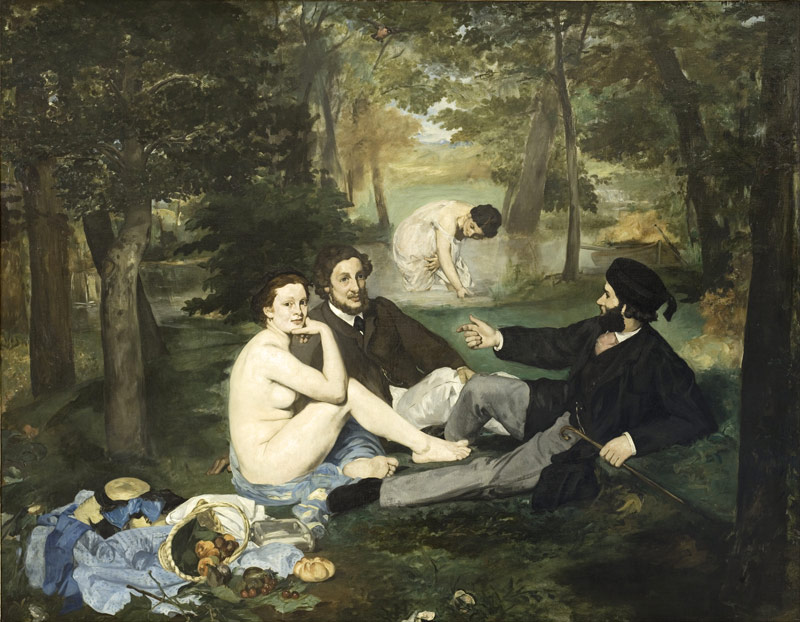 Barbizon school – 1830 – 1870, France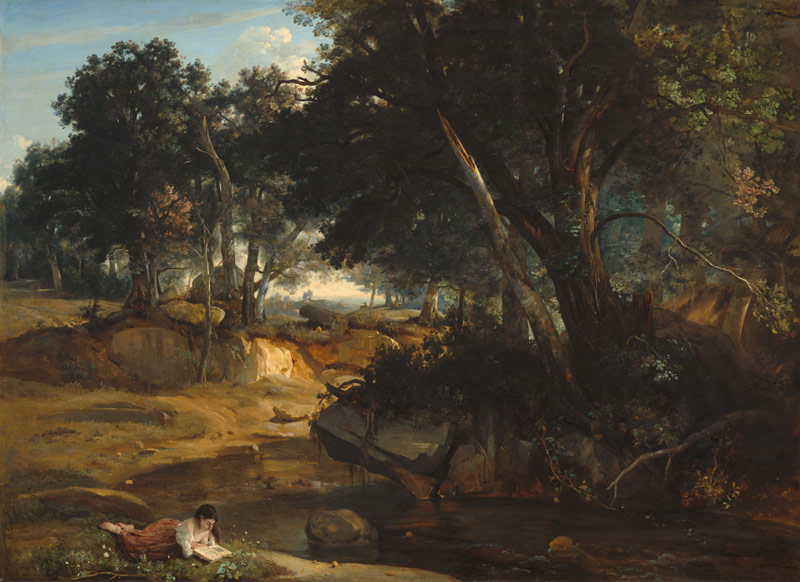 Peredvizhniki – 1870 – 1890, Russia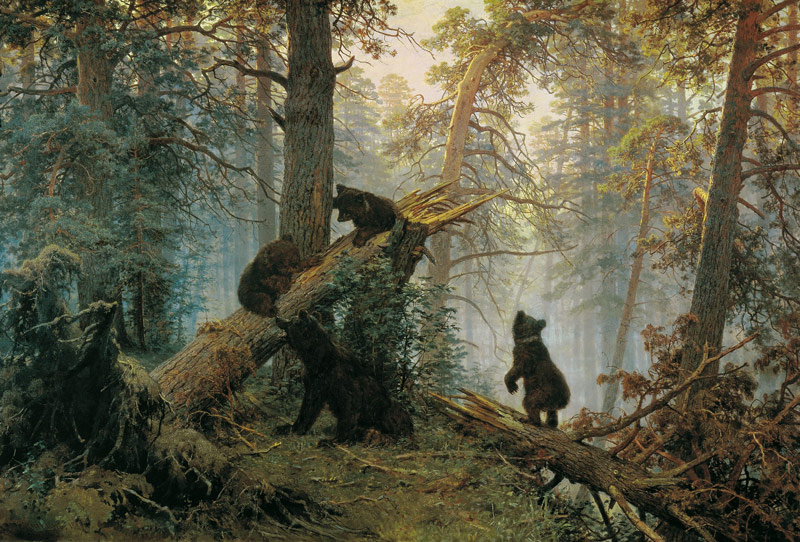 Abramtsevo Colony 1870s, Russia
Hague School – 1870 – 1900, Netherlands
American Barbizon school 1850-1890s – United States
Spanish Eclecticism – 1845 – 1890, Spain
Macchiaioli – 1850s, Tuscany, Italy
Pre-Raphaelite Brotherhood – 1848 – 1854, England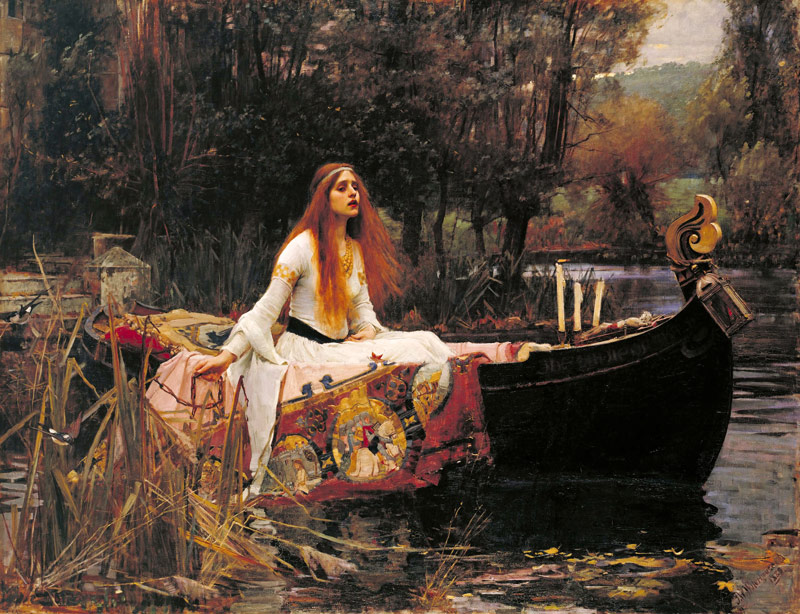 Modern Art 1860-1945
Note: The countries listed are where the movement or group started.
Impressionism – 1860 – 1890, France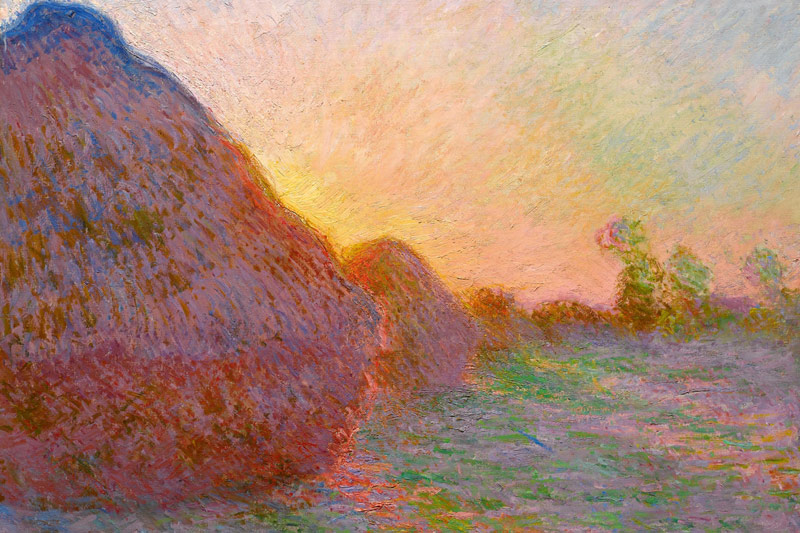 American Impressionism 1880, United States
Cos Cob Art Colony 1890s, United States
Heidelberg School late 1880s, Australia
Luminism (Impressionism)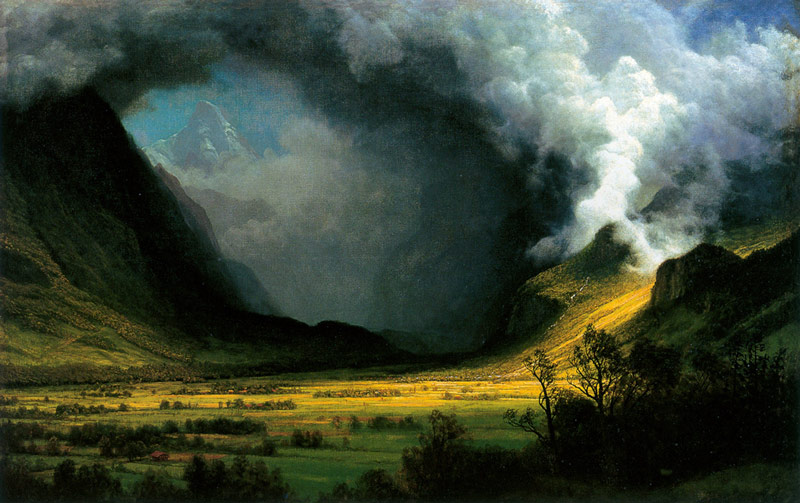 Arts and Crafts movement – 1880 – 1910, United Kingdom
Tonalism – 1880 – 1920, United States
Symbolism (arts) – 1880 – 1910, France/Belgium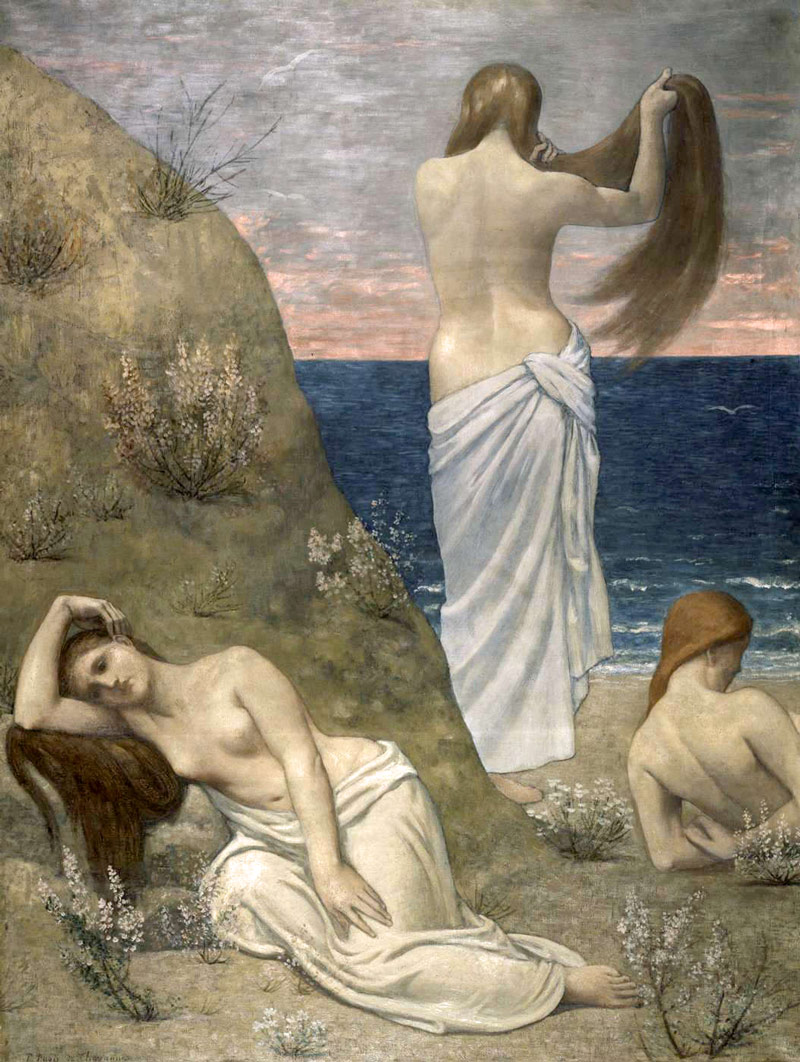 Russian Symbolism 1884 – c. 1910, Russia
Aesthetic movement 1868 – 1901, United Kingdom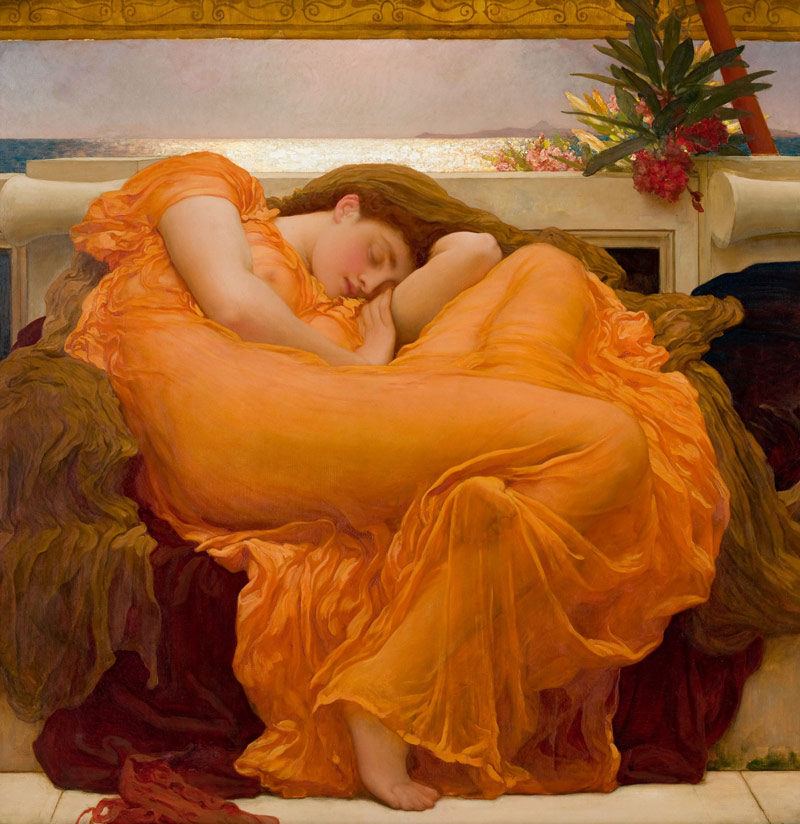 Post-impressionism – 1886 – 1905, France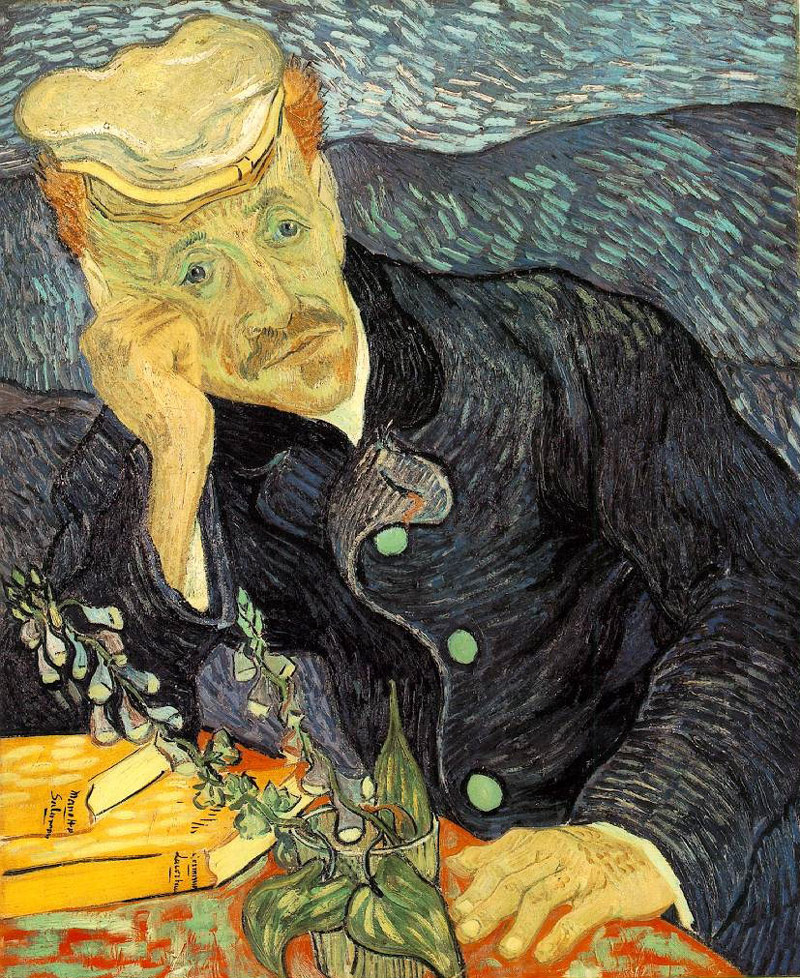 Les Nabis 1888 – 1900, France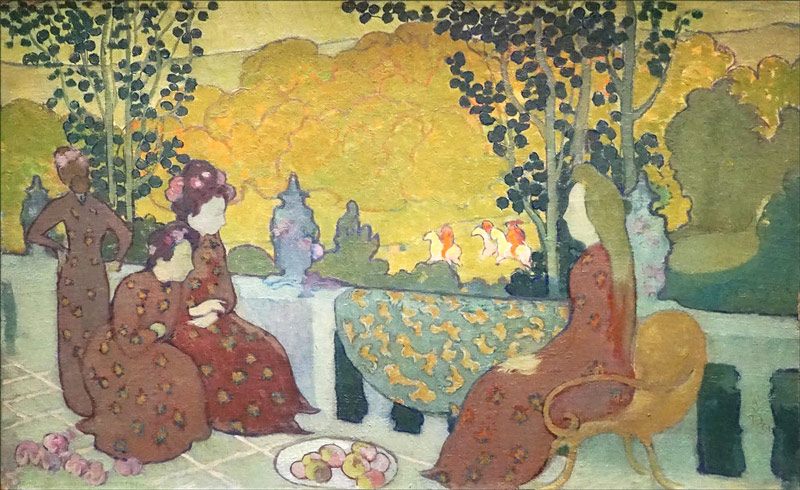 Cloisonnism c. 1885, France
Synthetism late 1880s – early 1890s, France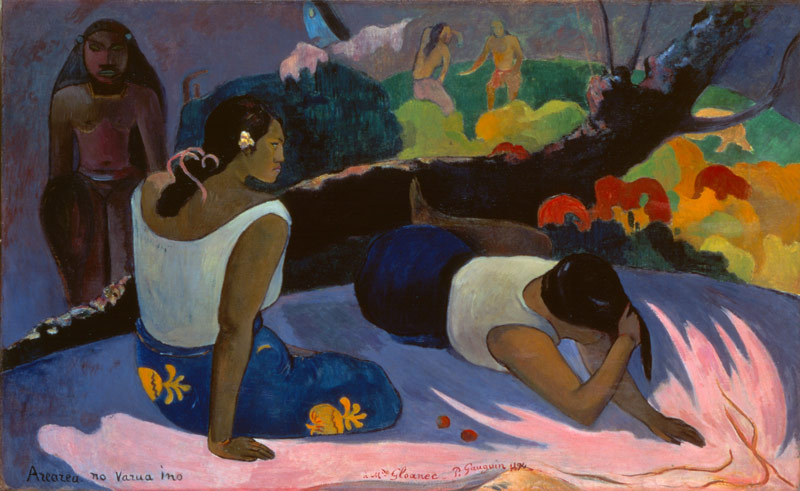 Neo-impressionism 1886 – 1906, France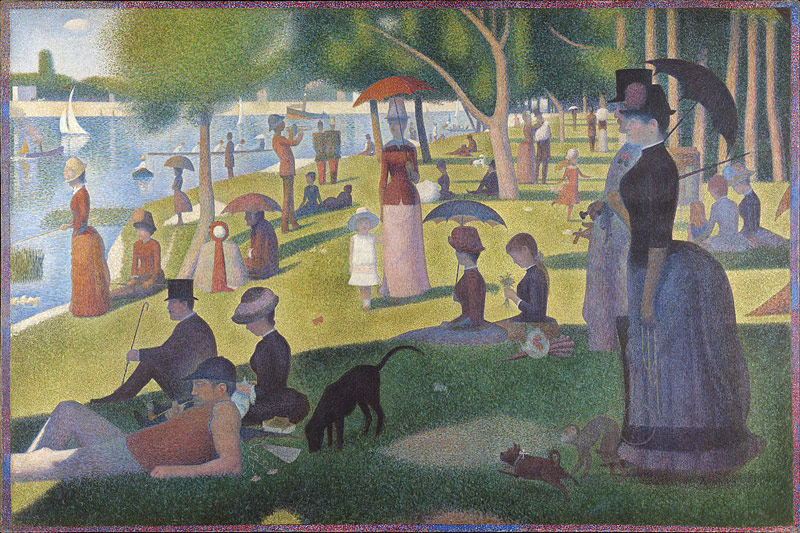 Pointillism 1879, France
Divisionism 1880s, France
Art Nouveau – 1890 – 1914, France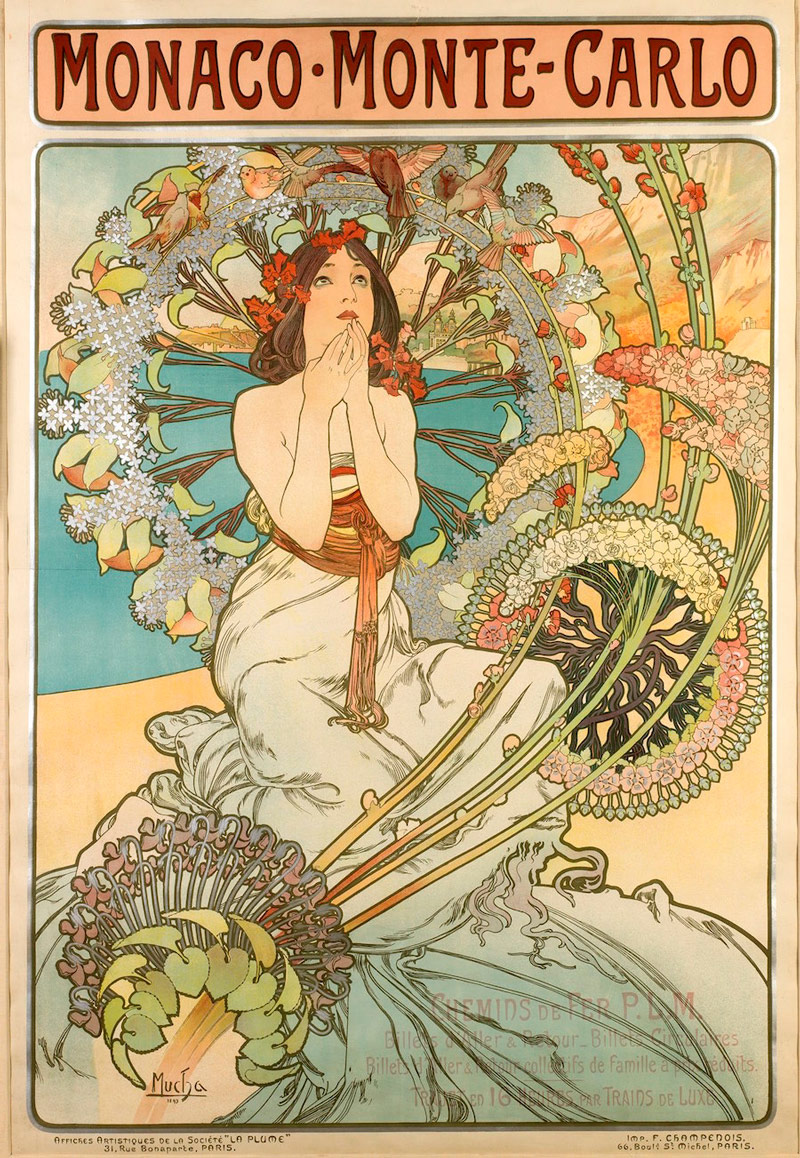 Vienna Secession (or Secessionstil) 1897, Austria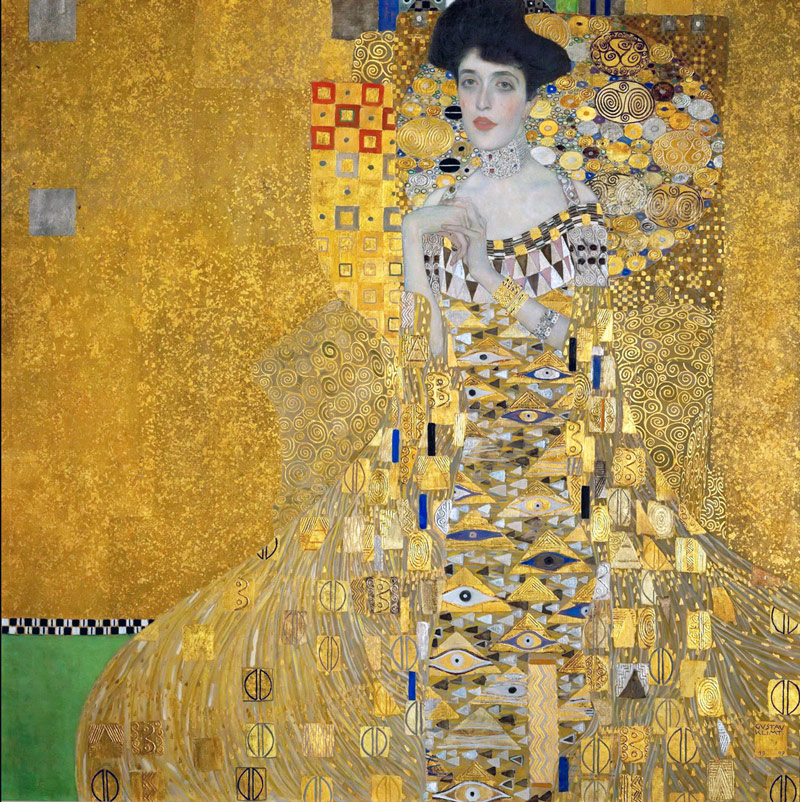 Mir iskusstva 1899, Russia
Jugendstil Germany, Scandinavia
Modernisme – 1890 to 1910, Spain
Russian avant-garde – 1890 – 1930, Russia/Soviet Union
Art à la Rue 1890s – 1905, Belgium/France
Young Poland 1890 – 1918, Poland
Hagenbund 1900 – 1930, Austria
Fauvism – 1904 – 1909, France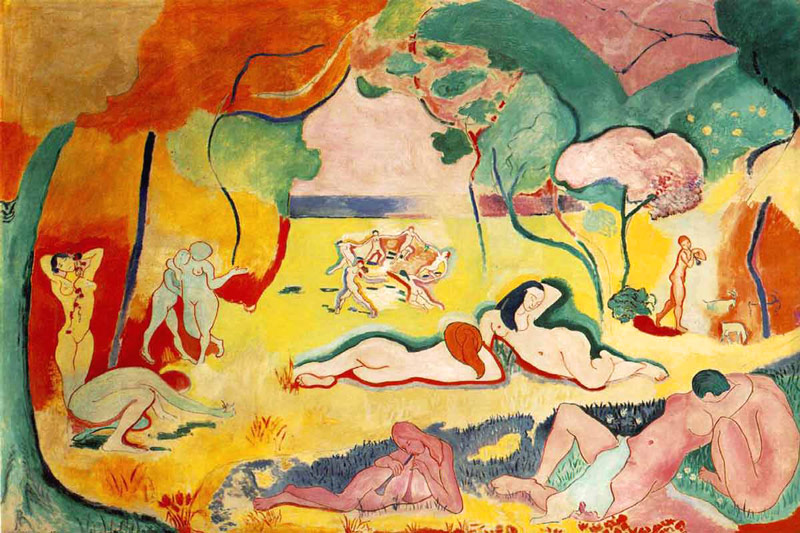 Expressionism – 1905 – 1930, Germany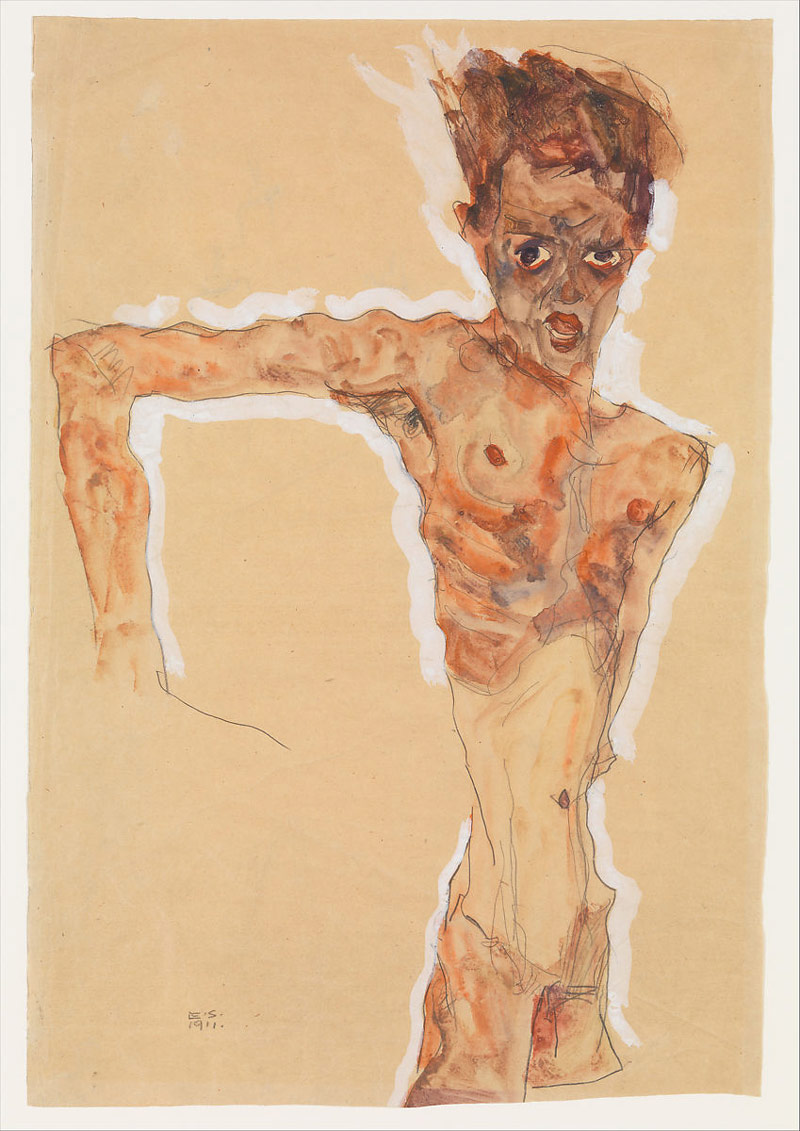 Die Brücke 1905 – 1913, Germany
Der Blaue Reiter 1911, Germany
Flemish Expressionism 1911–1940, Belgium
Bloomsbury Group – 1905 – c. 1945, England
Cubism – 1907 – 1914, France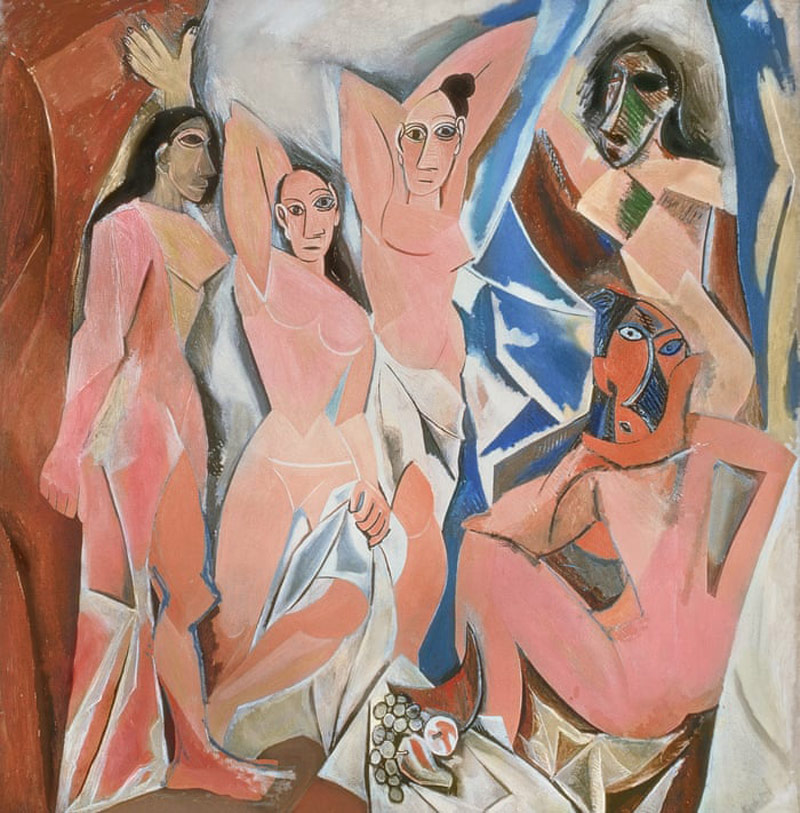 Jack of Diamonds 1909 – 1917, Russia
Orphism – 1912, France
Purism – 1918 – 1926, France
Ashcan School 1907, United States
Art Deco – 1909 – 1939, France
This type of art was popular in the movie "Great Gatsby" and an addictive video game called "Bioshock."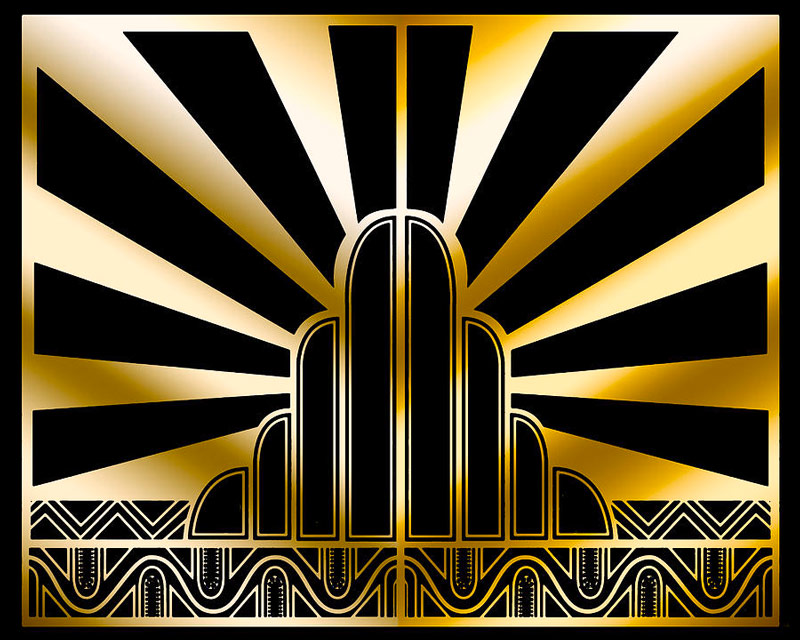 Futurism (art) – 1910 – 1930, Italy
Russian Futurism 1912 – 1920s, Russia
Cubo-Futurism 1912 – 1915, Russia
Rayonism 1911, Russia
Synchromism 1912, United States
Universal Flowering 1913, Russia
Vorticism 1914 – 1920, United Kingdom
Biomorphism 1915 – 1940s
Suprematism 1915 – 1925, Russia
UNOVIS 1919 – 1922, Russia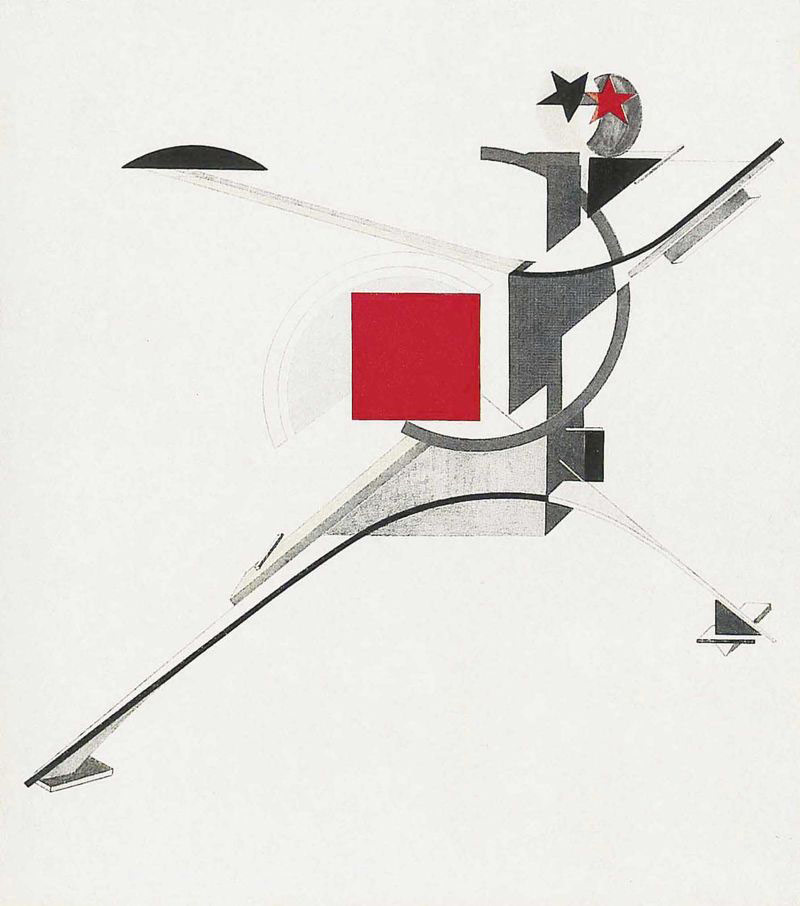 Dada – 1916 – 1930, Switzerland
Proletkult 1917 – 1925, Russia
Productijism after 1917, Russia
De Stijl (Neoplasticism) 1917 – 1931, Netherlands (Utrecht)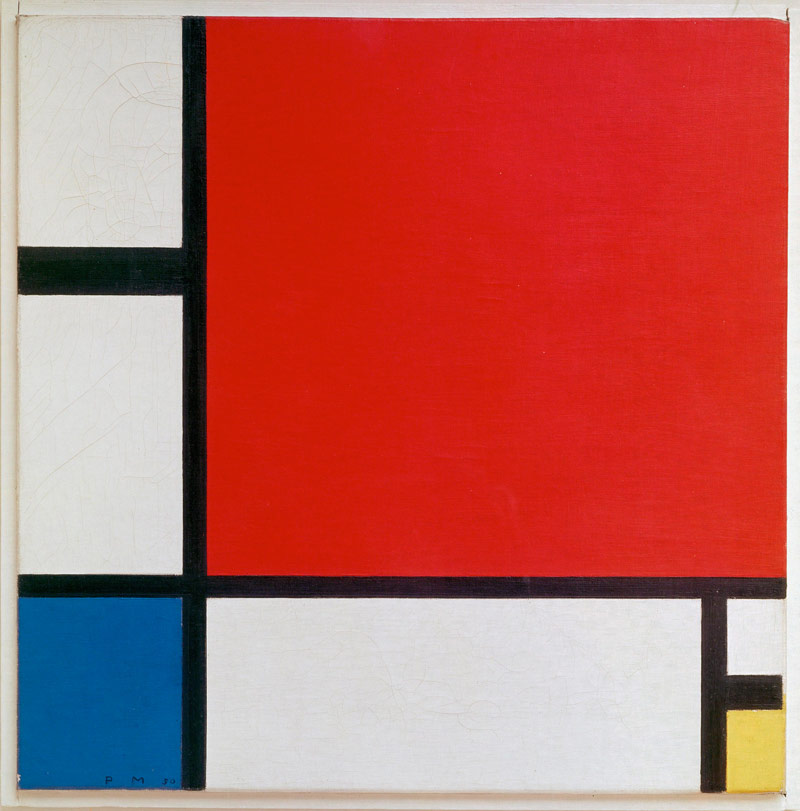 Pittura Metafisica 1917, Italy
The translation for this movement is "Metaphysical painting." Giorgio Morandi purposely created coincidences (see Day 48) in his paintings. These "kissing" edges are usually avoided in art, but he made it part of his artistic style (see Day 122).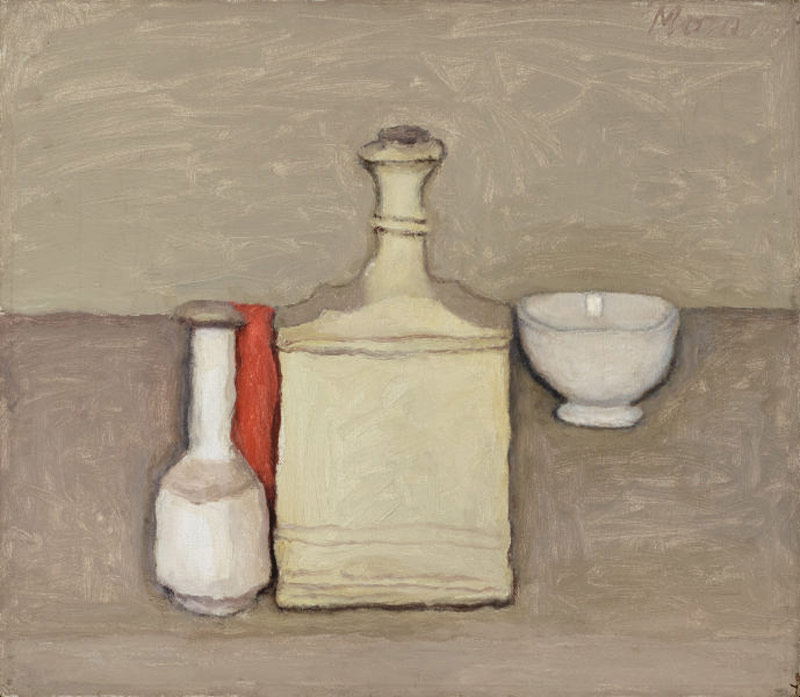 Arbeitsrat für Kunst 1918 – 1921
Bauhaus – 1919 – 1933, Germany
Constructivism 1920s, Russia/Soviet Union
Vkhutemas 1920 – 1926, Russia
Precisionism c. 1920, United States
Surrealism Since 1920s, France
Salvador Dali is usually known as the surrealist painter, but we can't forget about Rene Magritte.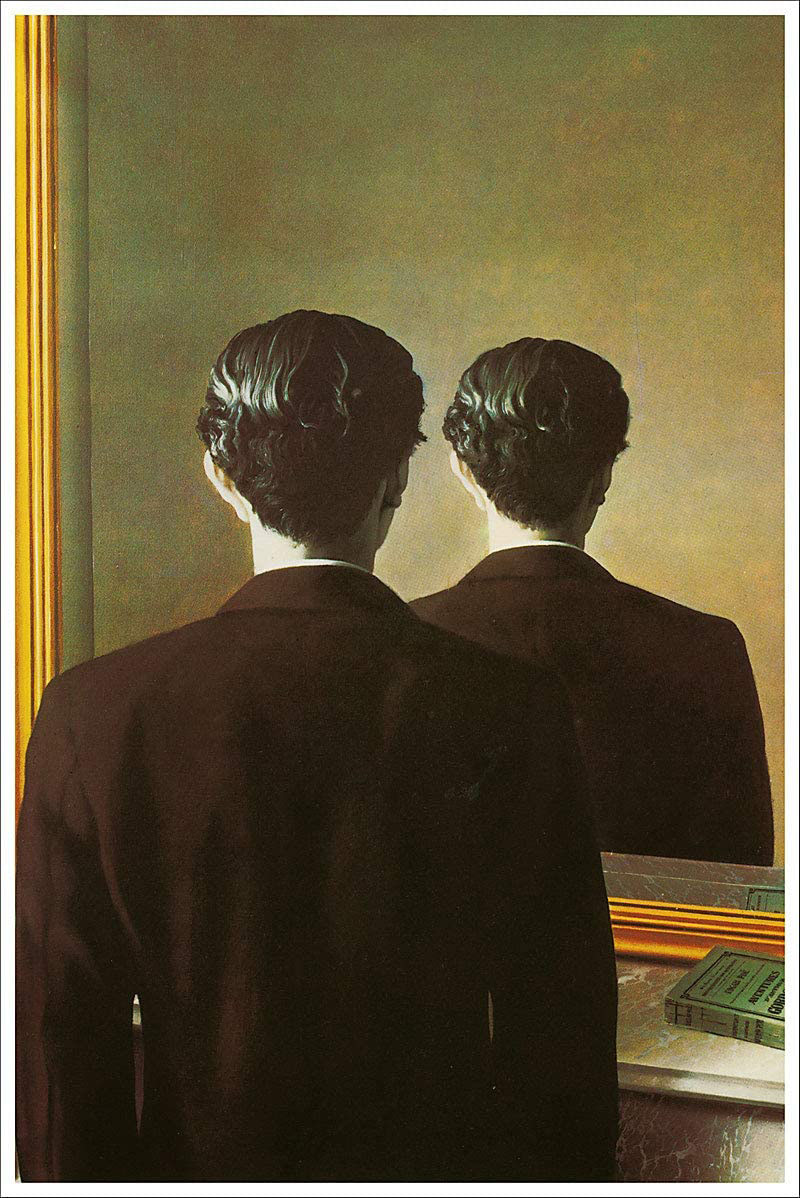 Acéphale France
Lettrism 1942
Les Automatistes 1946 – 1951, Quebec, Canada
Devetsil 1920 – 1931
Group of Seven 1920 – 1933, Canada
Harlem renaissance 1920 – 1930s, United States
American scene painting c. 1920 – 1945, United States
New Objectivity (Neue Sachlichkeit) 1920s, Germany
Grupo Montparnasse 1922, France
Northwest School (art) Hi's – 1940s, United States
Social realism, 1929, international
Socialist realism – c. 1920 – 1960, began in Soviet Union
Leningrad School of Painting 1930s – 1950s, Soviet Union
Socrealism, 1949–1955, Poland
Abstraction-Création 1931 – 1936, France
Allianz (arts) 1937 – 1950s, Switzerland
Abstract Expressionism – 1940s, Post WWII, United States
By this point in the timeline, you can see a drastic change between the art movements. They seem to get looser, sloppier…whatever you want to call it. They seem to throw composition and design techniques out the window and paint with their gut alone.
The gut works in some cases, but it isn't the most reliable thing to guide artists. This is especially true for those artists that aren't properly trained with design and composition techniques. After all, those "gut instincts" (see Day 45) are developed from great knowledge and application. It's not something you're born with. As Henri Cartier-Bresson says about knowledge of geometry (a.k.a. dynamic symmetry)…"it has to be cultivated" (see #472).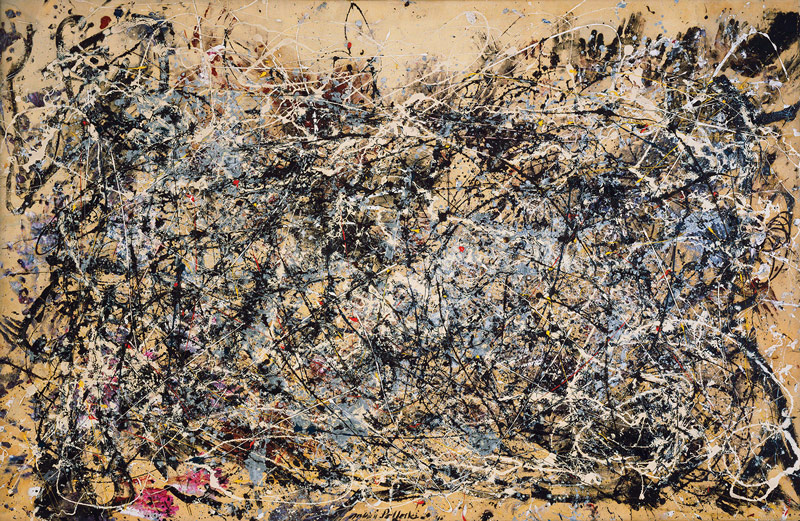 Action painting United States
Color field painting, 1940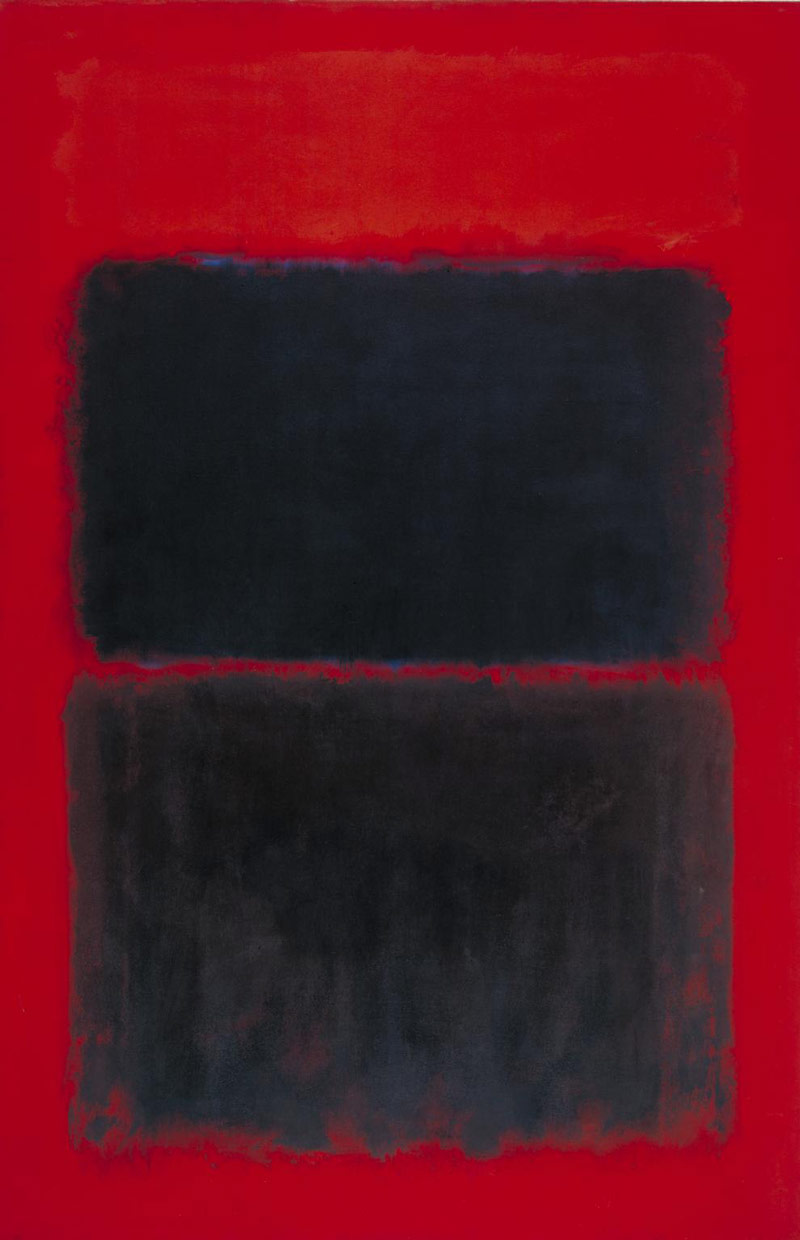 COBRA (avant-garde movement) 1946 – 1952, Denmark/Belgium/The Netherlands
Tachisme late-1940s – mid-1950s, France
Abstract Imagists United States
Art informel mid-1940s – 1950s
Outsider art (Art brut) mid-1940s, United Kingdom/United States
Contemporary Art 1946-Present
Note: there is overlap with what is considered "contemporary art" and "modern art."
Contemporary Greek art -1945 Greece
Vienna School of Fantastic Realism – 1946, Austria
Neo-Dada 1950s, international
International Typographic Style 1950s, Switzerland
Soviet Nonconformist Art 1953 – 1986, Soviet Union
Painters Eleven 1954–1960, Canada
Pop Art mid-1950s, United Kingdom/United States
Woodlands School 1958–1962, Canada
Situationism 1957 – early 1970s, Italy
New realism 1960
Magic realism 1960s, Germany
Minimalism – 1960
Hard-edge painting – early 1960s, United States
Fluxus – early 1960s – late-1970s
Happening – early 1960
Video art – early 1960
Psychedelic art early 1960s
Conceptual art – 1960s
Graffiti 1960s
Junk art 1960s
Performance art – 1960s
Op Art 1964
Post-painterly abstraction 1964
Lyrical Abstraction mid-1960s
Process art mid-1960s – 1970s
Arte Povera 1967
Art and Language 1968, United Kingdom
Photorealism – Late 1960s – early 1970s
Land art – late-1960s – early 1970s
I remember the first time seeing a documentary on this artist. It was pretty inspiring because he makes all of his art out of things he finds in nature.  It's mostly all destroyed as nature takes its course; ice melts, leaves die, stones crumble.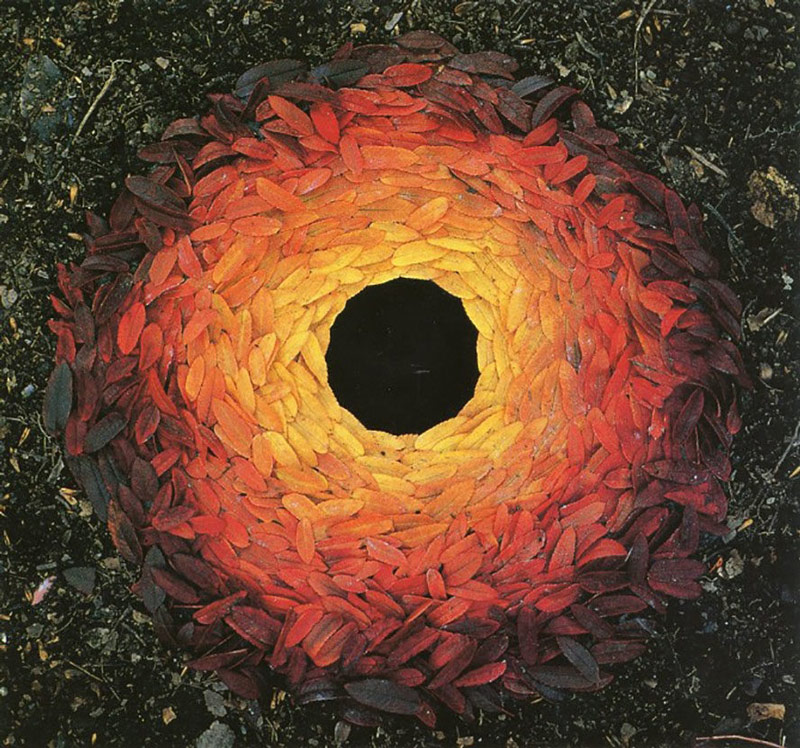 Post-minimalism late-1960s – 1970s
Postmodern art 1970 – present
Forget anything I said about sloppy art. This architectural design by Frank Gehry is mind blowing!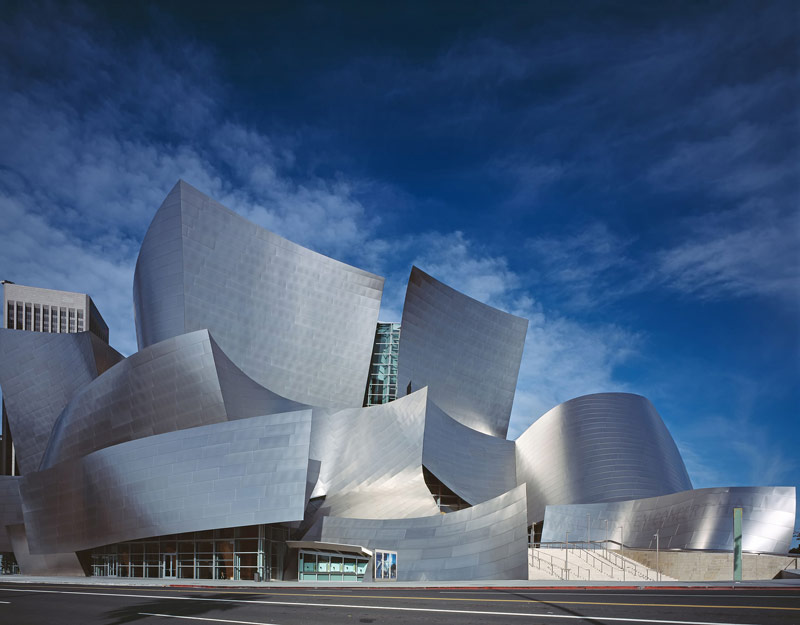 Metarealism – 1970 -1980, Soviet Union
Sots Art 1972 – 1990s, Soviet Union/Russia
Installation art – 1970s
Mail art – 1970s
Maximalism 1970s
Neo-expressionism late 1970s
This homeless man, Basquiet, became famous mostly thanks to Andy Warhol (a pop artist). Will his art stand the test of time like Rubens, Da Vinci or Van Gogh? Not every "ism" will be remembered. Much like your third-grade crush, they will fade with time. But perhaps they will inspire new movements for us all to enjoy. We can only hope!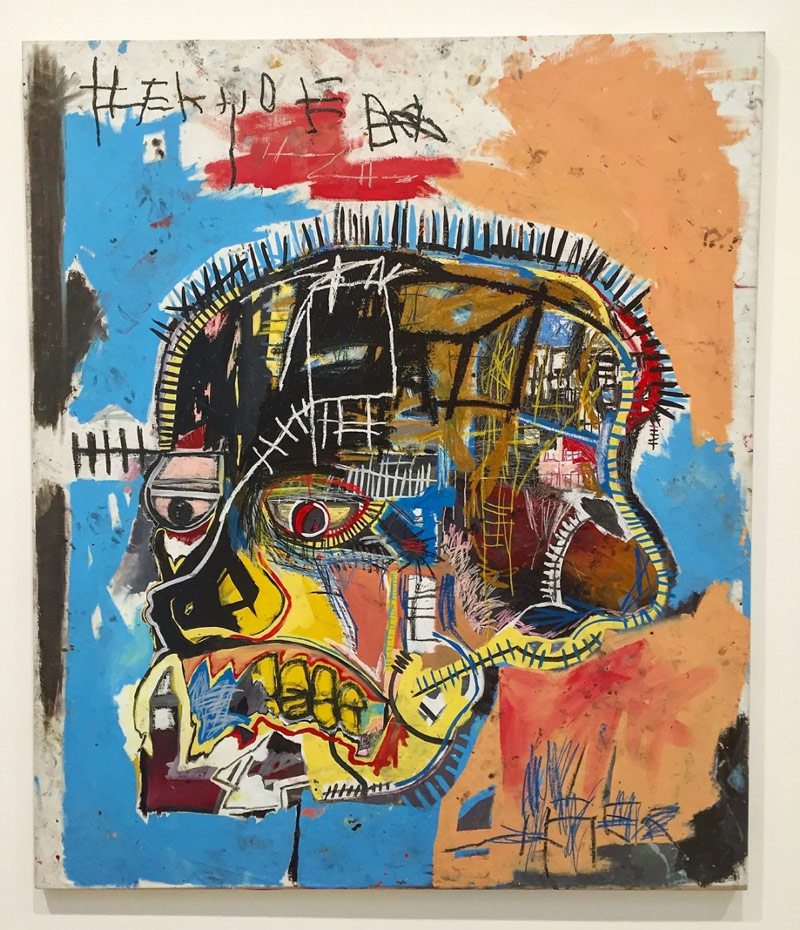 Neoism 1979
Figuration Libre early 1980s
Street art early 1980s
This "Pulp Fiction" remake by Banksy shows his witty humor. Though his street art is visually simple, the message he delivers can be quite profound.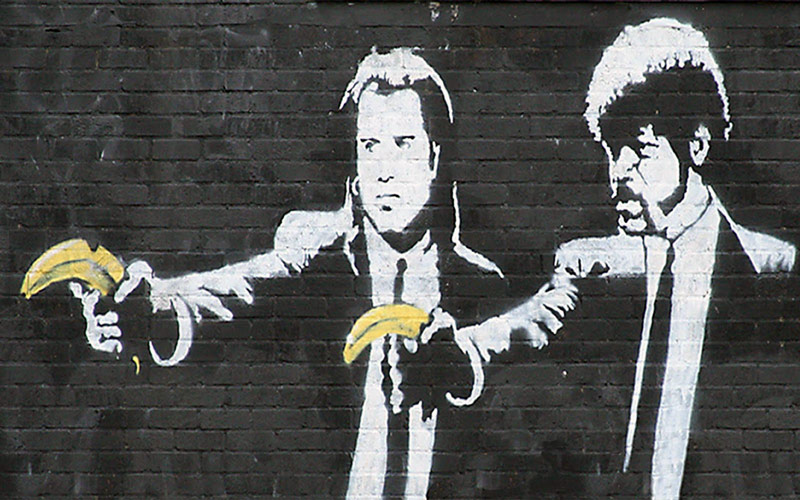 Young British Artists 1988
Digital art 1990 – present
Toyism 1992 – present
Massurrealism 1992
Stuckism 1999
Remodernism 1999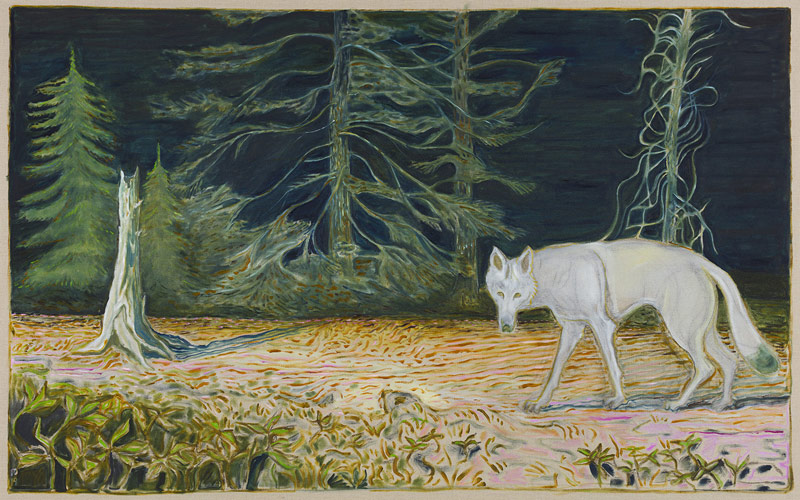 There are many new art movements that aren't listed like Syncretism by Cesar Santos, or Kitsch art with Odd Nerdrum. Perhaps the art you're creating is another new one. Any piece of remarkable art will be categorized by the critics as history progresses, but the most important thing is that you continue to make and share your own art. Continue to be learn from and be inspired by artists before you.
Thanks so much for joining in, see you in the next one!