Description
Who is This Drawing Course For?
This course was created to give beginner and expert artists a complete understanding of the composition and design process in a simple way. It's mostly for artists that draw and paint, but the techniques can be used for other visual arts like photography, cinematography and sculpting, which are referenced in the course.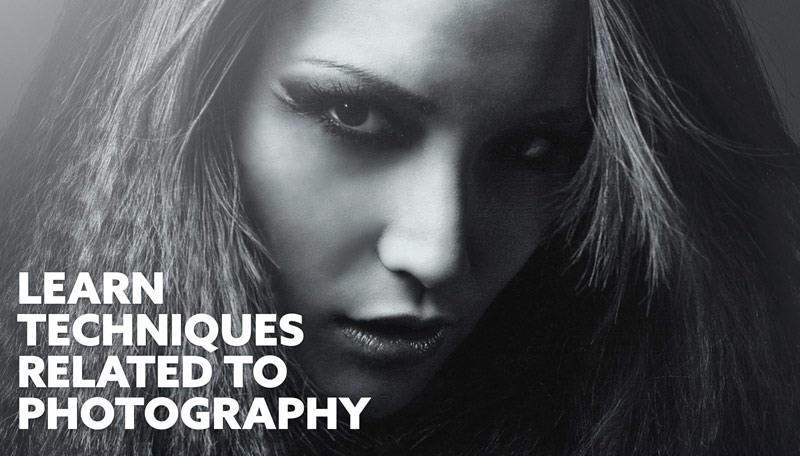 Composition is usually tough to understand and teach, and most artists have never known of design techniques or how to use them. Not to mention dynamic symmetry! It's all kind of a jumbled mystery to try and understand on your own, which is why it's so exciting to have this course available for you. It pieces everything together, from start to finish. From the basics of pencil pressure and stroke making, to designing the composition and rendering from imagination. The entire thought process of each pencil mark, design, and adjustment is explained so you know the "why and how" of absolutely everything being created.
Most artists struggle with where they should place their subject and how to organize the composition, but the struggle will end once you learn design! You'll gain a profound amount of confidence and knowledge as we baby step through the design technique checklist and demonstrate it within the drawing. What is the design technique checklist? It's a list of 33 design techniques that we will slowly learn and apply in the composition. Learning the technique, then seeing it applied is the best, isn't it?!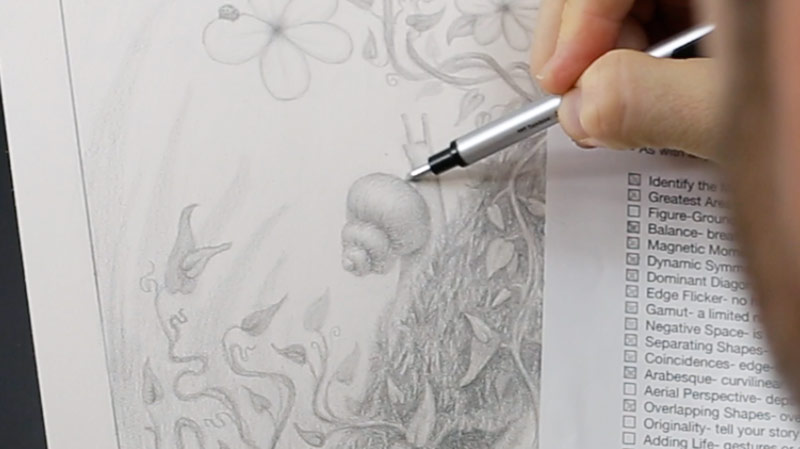 What's Included in the Drawing Course?
1. 48 Videos (MP4) – totaling over 7hrs of content based on composition & design techniques and how to apply them in a beautiful graphite drawing. Videos are edited to give you all of the juicy content in a concise and engaging way.
2. Reference photos (JPG) – 37 high resolution images to inspire your drawing.
3. Exercises and Files (PDF) – 24 files (totaling 101 pages).
*Included files: Top 33 Design Techniques Checklist,  Materials List, Otto Analysis with Fantin, Phi Calipers and Grid, Progress of Drawing Steps, Rendering Exercises, Stylistic Marks (1, 2, 3), Thumbnail by a Master, Thumbnail Exercises from Video, Thumbnail Sheet,  Top-Lit Sphere Rendered, Sphere Rendering Steps, Trace Sheets, 4/3 Grid Basic Armature, 4/3 Grid MAD, Dynamic Symmetry Basics Exercise, Dynamic Symmetry Interesting Info, 33 Design Technique diagrams, Contrast Techniques, Drawing Edges, Graphite Hardness Scale, Mark Making Exercises.
4. Master Drawings (JPG) – A collection of amazing master drawings to use as inspiration, and some can be seen throughout the course.
5. Phi Calipers (PNG) – This is a file you can use in software like Photoshop to practice using the phi proportions like the masters.
Bonus Videos: 45 YouTube Videos (product info) to download for free!
*Note: All files are digital.
Download Size: Appx 3.5GB Total (plus 5GB for YouTube videos) (all zipped)
After purchasing the course, you'll receive an email that will include the download links. On a MOBILE DEVICE? No worries! With the link in the email you can download to your phone or tablet if you have enough space on your device.
Attention: For older phones or tablets you might need an app like "iZip" or another unarchiver app. Attempting to download a zipped file without an unarchiving app can fill up your storage and might be difficult to find/delete off of your device if you're not familiar with it.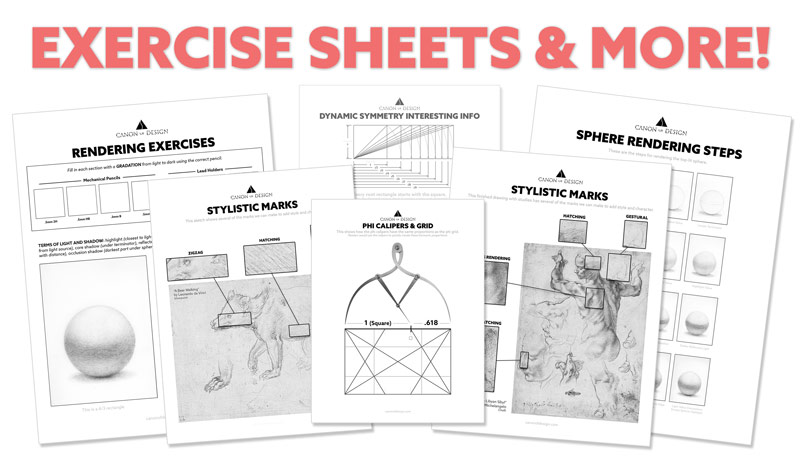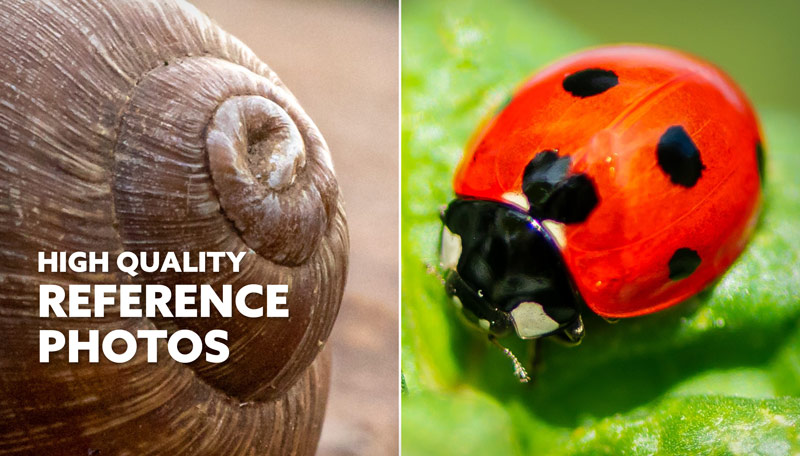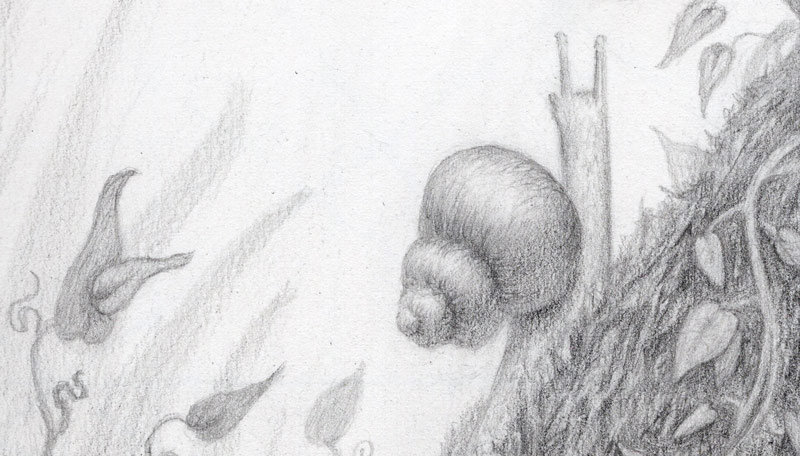 Intro Video
About this Course
This is a course about creating a fun garden scene while learning powerful composition and design techniques. You can check out the course chapters further below, but we'll basically be designing the composition just as the master painters did back in their time. No rules to follow or break, just masterful techniques that we can use as we wish to create visual clarity, movement, rhythm, strength and so much more. If you've been wanting to create your own masterpiece with impressive composition techniques, or learn to draw and render from imagination, then this course is absolutely essential.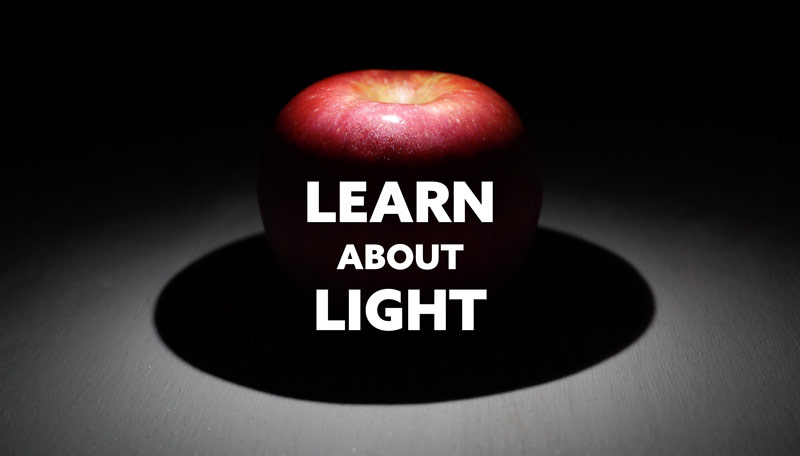 Surprisingly, not many artists know of the design process because it was kept secret by master painters. The design techniques are explained simply, and easy to draw like a circle, square, or triangle. The only difficult part might be the rendering process, as this is where students will vary in skill, but the course is developed to teach you expert rendering skills in a simple way. Some experienced artists will even learn more about rendering and line, but you don't need any prior drawing knowledge. If you can draw simple shapes and have the desire to improve your composition skills, then that's perfect.
By the end of this course you will have an extremely strong foundation you can use the rest of your artistic career. These techniques, if learned and applied, will forever set your work apart from the rest. You'll be able to communicate with visual clarity, know exactly where to place the subjects, and be in full control as to avoid mistakes and distractions.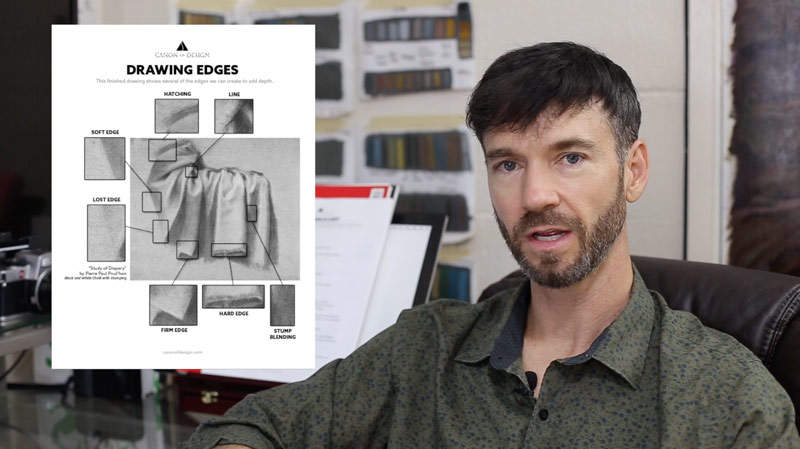 Course Chapters & Project Description
For the class project you'll be creating a fun garden scene with an inquisitive snail on a mossy log who is looking at a friendly ladybug. They are surrounded by beautiful flowers, vines and leaves that are deep in the enchanting forest.
The course chapters below will give a great idea of how the course is structured to slowly guide you through the composition and design process, using dynamic symmetry, understanding mark making, artistic strokes, adding variety and details, understanding edges, and rendering. So much to learn! Once you finish the exercises and complete the project, you will have added to your artistic arsenal the ultimately powerful composition and design techniques used by the master painters.
48 Videos! Over 7hrs of content!
1-intro (3:58)
2-Materials list (3:09)
3-Intro to Techniques (10:36)
4-Mark Making Basics Part One (6:51)
5-Mark Making Basics Part Two (7:08)
6-Mark Making Basics Part Three (3:19)
7-Dynamic Symmetry Basics (8:22)
8-Thumbnails and Planning (9:05)
9-Taping the Grid to Your Paper (2:45)
10-Starting the Design Process (5:50)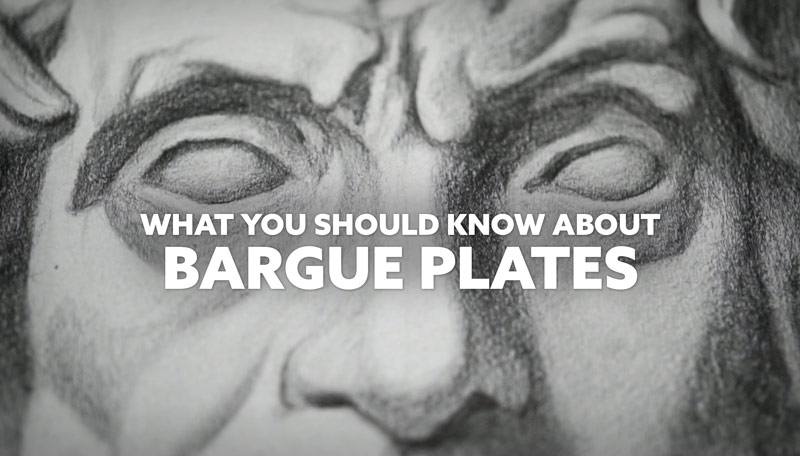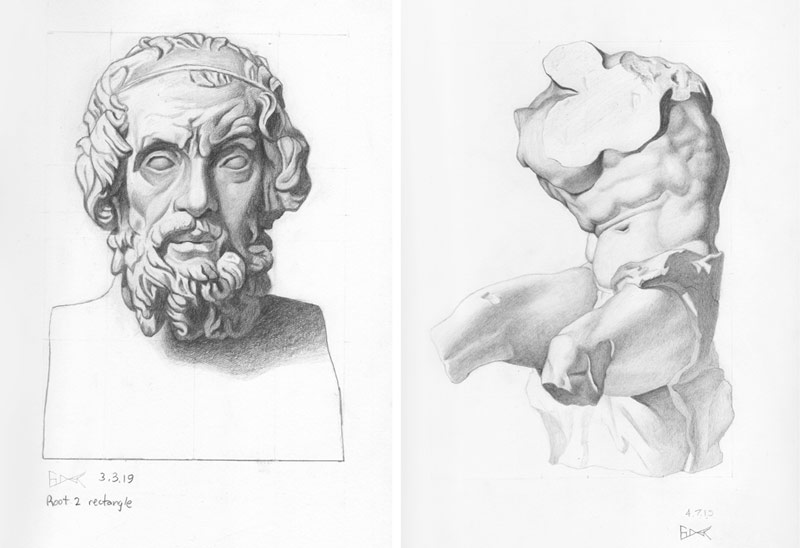 11-Blocking in the Log (5:09)
12-Making the Log Cutouts (5:28)
13-Blocking in the Snail and Flower (10:47)
14-Blocking in Smaller Flowers (9:40)
15-Designing Arabesques (3:52)
16-Blocking in the Vines (10:40)
17-Blocking in the Roots (9:03)
18-Blocking in the Twig and Rocks (4:26)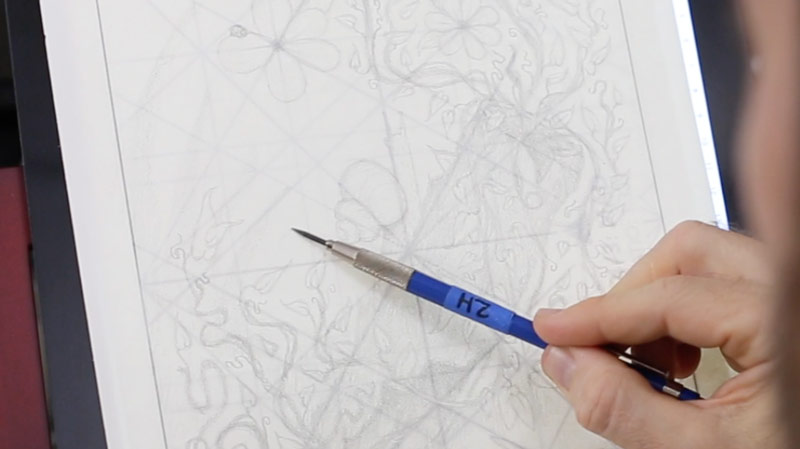 19-Blocking in the Leaves (20:30)
20-Adding Variety (21:23)
21-Radiating Lines and Erasing (8:30)
22-Adding Snail Details (12:54)
23-Adding Leaf Details (8:45)
24-Adding Flower Details (5:59)
25-Adding Vine Details (8:58)
26-Adding Stems and Baby Vines (7:18)
27-Adding Log Texture (3:18)
28-Ladybug Rock and Twig Details (11:44)
29-Adding the Tall Grass (7:58)
30-Contrast Techniques (10:00)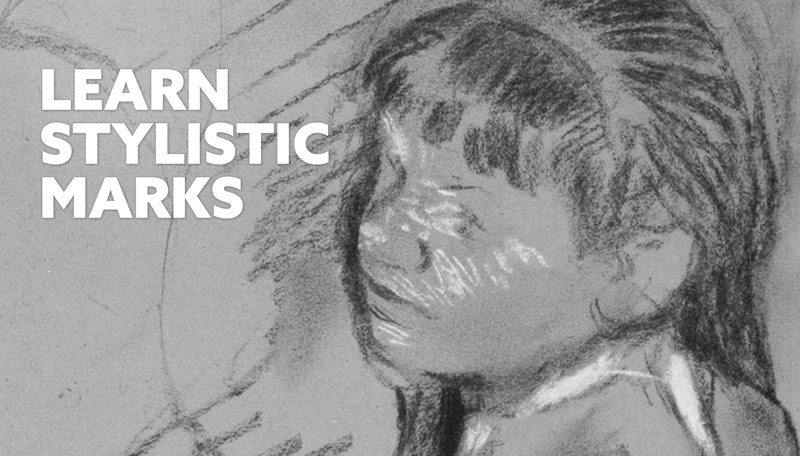 31-Stylistic Marks (8:00)
32-Rendering Gradations (9:53)
33-Rendering the Top Lit Sphere (9:37)
34-Terminator and Core Shadow (3:07)
35-Reflected Light (2:31)
36-Midtones and Highlight (7:32)
37-Occlusion Shadow and Edges (4:41)
38-Final Render of the Sphere (7:35)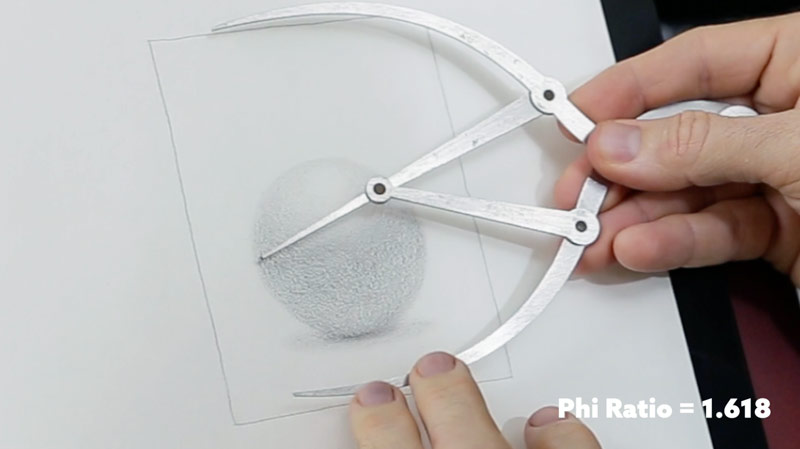 39-Rendering Simple Value (16:49)
40-Rendering the Snail and Ladybug (19:58)
41-Rendering the Log (16:59)
42-Rendering the Flowers (8:19)
43-Rendering the Twig and Rocks (4:23)
44-Rendering the Leaves (24:15)
45-Rendering the Roots and Vines (22:00)
46-Rendering the Grass (8:56)
47-Rendering Final Details (11:26)
48-Conclusion (1:11)
Materials List
Here is a list of the materials used in the course. If you have similar tools, feel free to use them. The reference photos, pdfs and other files are all provided in the resources.
You can download the materials list HERE.