Description
Serious visual artists can now easily understand and apply the secret geometry that masters used to create remarkable art. Superior mathematical skills aren't required because there are hundreds of excellent step-by-step diagrams to explain everything with simplicity. Learn how the ancient and modern masters used dynamic symmetry to promote unity, movement, rhythm, and strength. These qualities, along with many others, allowed their art to have visual clarity, impact, and stand the test of time. This is an essential book for painters, photographers, sculptors, and cinematographers that hold composition and design with a high priority.
For far too long, artists have been stuck with the basic tools of artistic composition, like the rule of thirds and leading lines. Unfortunately, we're incapable of reaching the master level if all we know are the basics. Powerful tools like dynamic symmetry and other composition techniques have been kept a secret from all of us. It's time to learn of them, push past any plateau that stands in our way, and finally unlock our true potential!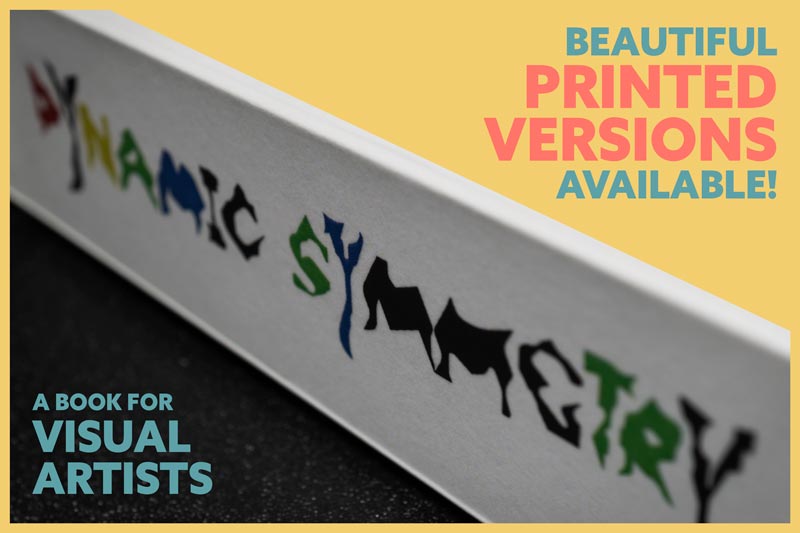 FOR PRINTED VERSION
Looking for a printed version? Please go to Amazon for a beautiful softcover or hardcover!
Every purchase helps support this site to bring more free videos and articles to artists that are wanting to master composition.
It is much appreciated!
The Book Includes:
1. 26 chapters
2. 500 mind-blowing pages
3. Over 900 step-by-step diagrams, paintings, photos, and sculptures
4. Content for painters, photographers, cinematographers, and sculptors
5. Basic to Advanced knowledge of Dynamic Symmetry

*All of the grids mentioned in the book were created! Cool right? They are included within ALL of the packages, like the Dynamic Symmetry Grid Package and the Grid and Books Package.
Please visit the Dynamic Symmetry book page for more info and interesting lessons.
Cinematic Book Preview Softcover
Cinematic Book Preview Hardcover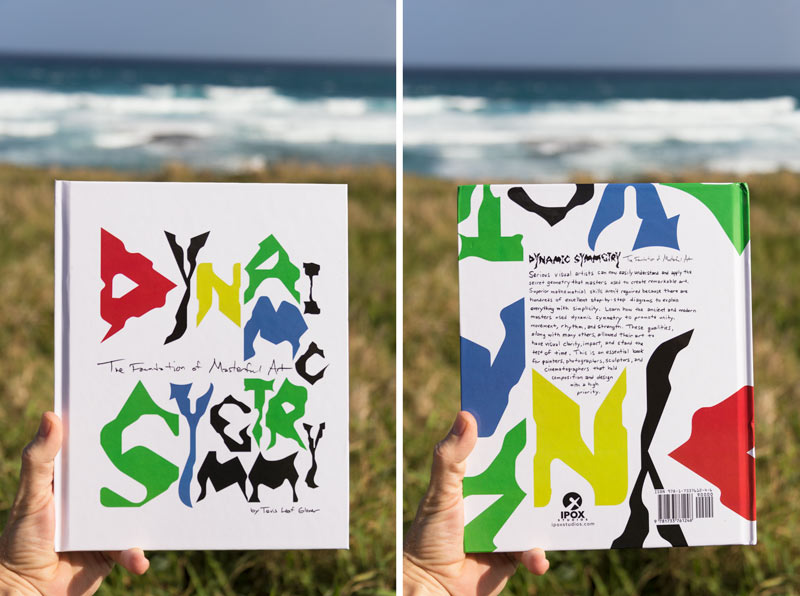 All Digital Formats Available
Enjoy reading the PDF, eBook, or Kindle anywhere you like! Yes, you get all three formats to read however works best for you, now, and in the future. The digital books are designed and styled beautifully, and the PDF is exactly like the printed version.
With the eBook versions, you can bookmark the techniques you want to work on further, and highlight your favorite quotes to always remember when it matters most.
Instant Download Includes:
1 – Dynamic Symmetry: The Foundation of Masterful Art PDF(High Res)
1 – Dynamic Symmetry: The Foundation of Masterful Art Kindle eBook *(See note below)
1 – Dynamic Symmetry: The Foundation of Masterful Art iPhone/iPad eBook
1 – Dynamic Symmetry: The Foundation of Masterful Art Mobile PDF
*Note: Because of the extensive amount of diagrams and images, the Kindle version will ONLY work on a desktop app. It is too large (over 50MB) to download into a Kindle phone app. The ebook and PDF work great on a phone or iPad.
Download Size: 1.33GB (zipped)
After purchasing the digital books, you will be able to download them instantly. You'll also receive an email that will include the downloads as well. On a MOBILE DEVICE? No worries! With the link in the email, you can view the mobile PDF version until you get back at your main computer.
Attention: To open the zipped files on a phone or tablet you will need an app like "iZip" or another unarchiver app. Attempting to download a zipped file without an unarchiving app can fill up your storage and be difficult to find/delete off of your device.